Airship Launches a Framework for Assessing and Improving Mobile App Maturity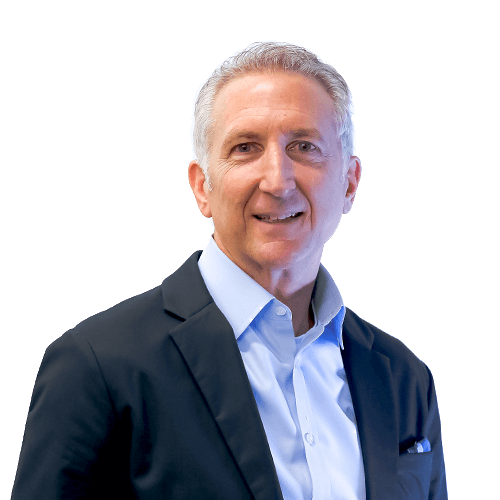 When it's your job to master mobile app experiences (MAX) for your brand, no one is more committed to helping take your strategy to the next level than Airship. That's why we recently announced our Mobile App Maturity Assessment. It's the tool your brand needs to help you understand where you are with your MAX capability – so you'll know how to take it to the next level.
Airship's new Mobile App Maturity Assessment evaluates your MAX capability across six key dimensions and ranks each dimension at one of four maturity levels. We also provide an overall maturity score.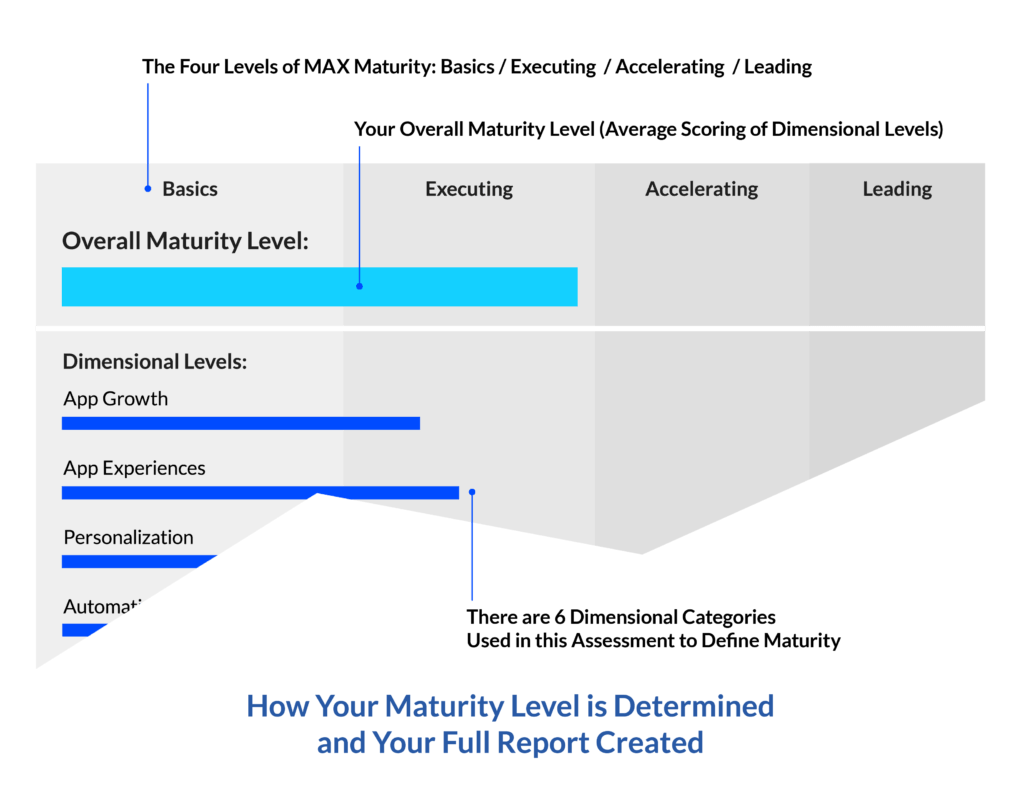 Six Key Performance Dimensions
App Growth 
We assess how you acquire new users to understand how much of a priority the app is to your business, how you're promoting it and how your team is tracking and measuring growth.
App Experiences
App experiences delivered in the context of the customer's engagement drive higher conversions, so timing is everything. This section will ask you how you apply mobile app experiences to critical moments and milestones in the customer journey. 
Personalization
App users who receive personalized mobile app experiences are more likely to engage. In fact, according to SmarterHQ, 72% of consumers say they only engage with personalized offers. This section evaluates how you use data to personalize your mobile app experiences. 
Automation
Trigger-based messages are automated responses to behavioral signals. In this section, we evaluate how your brand calibrates message frequency and what processes you have in place to deliver personalized app experiences at scale. 
Experimentation 
Data tells a story, and one of the best ways to get usable data for your strategy is to A/B test each component. This section is about evaluating your current A/B testing process and finding out what elements of each campaign, experience and new feature you're actually testing. 
Orchestration 
In the final dimension of the assessment we evaluate how all the elements of your strategy work together. This includes seeing to what extent you've established cross-channel collaboration, governing processes and a single view of each customer.
Four Levels of Maturity
Now that we've taken a look at the performance dimensions, let's look at how we rank each dimension. Below are the four levels of maturity. We not only rank the maturity level for each dimension, we also aggregate your dimension rankings to provide an overall ranking.
Basics 
We all have to start somewhere. Basics means you're still green in this area of mobile maturity. But that's why you're here – to learn more about MAX and get strategic insights on how best to improve. 
Executing 
When you see Executing on your assessment, it means you have a great foundation for MAX, but might need a little help in identifying areas you've overlooked in your strategy. 
Accelerating 
If you've made it into the Accelerating category, you have definite momentum and are likely seeing strong ROI from your mobile app investments. Imagine what you could do with even more powerful mobile app experiences. 
Leading 
When it comes to building out a mobile app experience strategy, we all strive to be leaders. Brands that find themselves in the Leading category are producing and tracking ROI, retaining customers with key experiences in moments that matter and have made their mutual exchange of value crystal clear. 
Why Take the Mobile Maturity Assessment
Mobile is the digital center of customer experience. Brands that fail to meet customers' growing expectations on their mobile apps will see declines in revenue and loyalty. Conversely, brands that get it right see 3.5x more revenue from app customers than their other customers.
Not sure what to do? Find out by taking the free MAX Maturity Assessment.
Subscribe for updates
If the form doesn't render correctly, kindly disable the ad blocker on your browser and refresh the page.
Categories