3 Must-Do's For Brands With Mobile Apps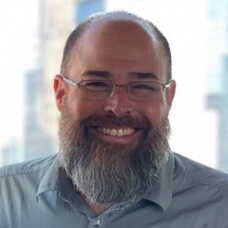 Customer data is the backbone of any marketing strategy and the linchpin of e-commerce. But today, we're seeing the clock run out on mining consumer information versus minding customer needs. As third-party data dwindles, first- and zero-party data are taking center stage. The good news is that consumers today are more likely to provide all types of information to brands they love in exchange for personalized interactions and special incentives.
Apps are key to enabling this ongoing value exchange, as they enable glanceable interactions and streamlined conveniences that customers now expect. Between an always-on connection, lock screen visibility, brand-specific inboxes and the precision to reach people at exact or approximate locations, brands are leaning into mobile apps to better serve customers, strengthen loyalty and grow mutual benefit. The value of doing so is highlighted every quarter in earnings reports, which show that app customers are 3-4X more valuable than non-app customers.
At the same time, the bar to retain this in-the-palm, pocket or purse access to customers is higher than it's ever been. Customers keep coming back to apps that simplify their lives and save them time — reasons for ongoing use that far surpass customers seeking deals or loyalty rewards. However, most people (57%) will use an app just once or twice before deciding whether to delete it. 
Marketers are rightly focused on these challenges. Nearly 75% of marketers and mobile product owners think about app improvements to better onboard, activate and understand customers on a weekly basis; 30% do so daily.
Despite this constant focus, virtually all marketers (96%) rely on developers to improve app user experiences, even though only 13% of marketers say all of their requests for app enhancements get done. Further, brands lack urgency about new app users' first and second impressions: more than a third of companies surveyed (and almost half of enterprise companies) only improve app onboarding experiences quarterly or less. Transposed against higher app user acquisition costs and flat 30-day activation rates, that's incredibly costly from both a bottom- and top-line perspective.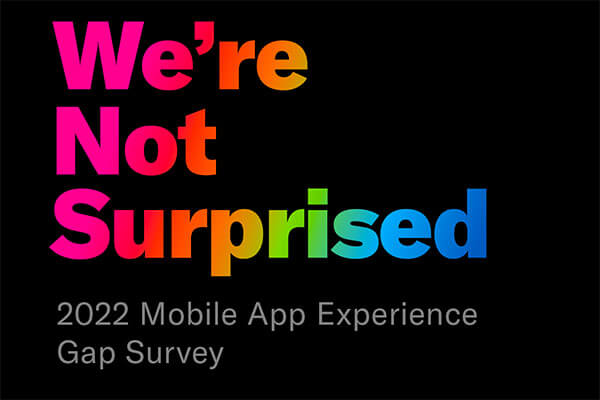 Airship surveyed technical (developers) and non-technical (marketing) teams responsible for mobile apps and found performance gaps across seven key operational areas spanning the entire app customer lifecycle. Get the report. 
These insights into consumer behaviors and app team operations offer a roadmap for brands to capture more value and create greater mutual benefit for their business and customers. Focus on these three areas first for a step change in mobile app value creation.
Connect Experiences 
To create greater value, marketers need to be empowered to go beyond messaging, and better connect experiences inside and outside the app.
Mobile apps are blurring the lines between physical and digital spaces, especially in retail, with more than three-quarters of millennials and Gen X customers engaging with the brand's app during an in-store visit. Across 11,000 consumers, using the retailer's app in-store saw the biggest year-over-year gains across 10 different smartphone activities. The app presents an opportunity to identify in-store customers and seamlessly deliver wayfinding for shopping lists, coupons, loyalty point rewards, user reviews and deep product information. Easy-to-use app features offer an experience that encourages positive buying behavior and influences purchase decisions, streamlining the entire process from purchase to pick up and even returns.
However, connecting experience for consumers is more than bridging digital and physical experiences. A marketer might typically send a message that's deep-linked to a particular page in the app — a product page, for example. But that's where the bridge ends. It doesn't have to. Imagine a social media-like Story within your app that marketers can create, deploy and iterate on their own in order to generate rich visual excitement about that big sale they just messaged. Or a holiday notification that drives customers to a preference center to indicate the 3 or 4 big areas on their shopping list: appliances, furniture, electronics, vacations, etc.
Empower Your Entire Team
To avoid developer dependency and be more responsive to customers, brands should empower the entire team to create, deploy and iterate high-value app experiences for continuous and agile optimization. Marketers' reliance on developers, or waiting for app updates, no longer need to be gating factors.
Utilizing Airship's no-code native App Experience Editor, marketers and product managers can get work done in minutes instead of months, freeing up developers to focus on the next market-differentiating app features.
Marketers can take charge of onboarding and feature adoption experiences, as well as opt-in flows and surveys for data collection. Marrying cross-channel messaging and app experiences helps ensure optimal outcomes and more memorable and engaging experiences that customers will love to return to again and again.
Fine-tune Onboarding 
To avoid getting dropped by customers early on, marketers can fine-tune onboarding experiences for different cohorts; and they can easily deepen customer understanding through preference centers and surveys to collect even more first- and zero-party data. 
With just moments to captivate your customers after they download your app, it's essential to onboard your customers effectively, identify preferences and drive opt-ins to help improve their experience without overwhelming at first click. When you welcome new, identified app customers, make sure to leverage insights from other channels and points of interaction as you tailor experiences. Then turn to testing and experimentation to achieve optimal onboarding flows and individualize experiences for every customer across the app lifecycle. Find out how frequently customers want to hear from you and for what reasons (promotion, education, rewards, inspiration, etc.). Marketers can now take charge of progressively growing customer understanding over time with first- and zero-party data from surveys and observed behaviors, and focus on delivering maximum value — inside and outside the appTM.
For help defining your mobile app strategy, and optimizing both cross-channel messages and native no-code app experiences, please reach out. The whole Airship crew is ready, able and eager to help.
Subscribe for updates
If the form doesn't render correctly, kindly disable the ad blocker on your browser and refresh the page.
Categories