3 Ideas for Improving App User Retention from Holiday Downloads
If you're like many brands, you probably saw a spike in new app downloads over the holiday season.
So what's your plan for converting those new users into the loyal customers who will contribute to hitting your app business goals all year long?
Here are three ways to improve app user retention for customers (and potential customers) who downloaded your app during the holidays:
1) Acknowledge That People Who Downloaded Your App During the Holidays are Different
Building a strategy for retaining holiday app users starts with recognizing that they might have different goals than those who download your app at other times during the year.
One way to test this hypothesis is to track your holiday download cohort and learn from their behavior. Our mobile analytics tool, Insight lets you review user activation and retention data.
Look at the date of install, and date of inactivity, churn or app deletion. Is the duration different than users acquired outside of the holiday period? What offers did they see or redeem? What pages did they visit? Did they make a purchase?
2) Act on Your Hypotheses About Your Holiday Download Cohort
Once you know something about this cohort, act on your hypotheses about who they are and what you might be able to do to engage (or re-engage) them — this year or next.
If I see that most of the users in my holiday cohort become inactive — or delete my app within a certain number of days after download — I have a better idea of the window of time I have to hook users before I lose them.
Looking at the offers they redeemed or purchases they made, I may also have some ideas about the messages that might resonate best.
Automating messages that will be sent based on a custom event trigger make this simple. In this case, a message sent after a customized length of inactivity (whatever is reasonable for your app — a day, a week, two weeks, a month or more) could help you turn a short-term user into a long-term fan.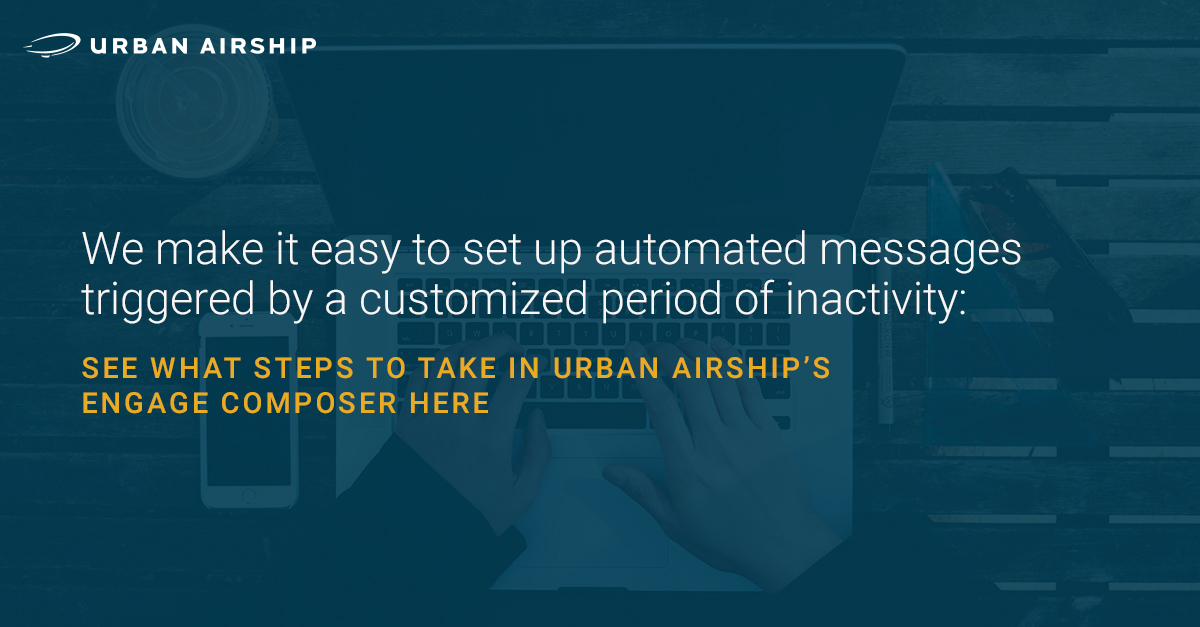 3) Answer the Burning Question: "Why Should I Hang On to This App?"
I buy from one gourmet food retailer exactly once a year, when I purchase a fruitcake for my father. The company I order from offers a mobile app discount which has kept me coming back year over year. But I typically delete their app after my one purchase.
What could they do to keep me year round?
Here are ideas for improving app user retention:
Show Them the Value
If holiday users were downloading your app just to get deals, they may have no idea what other features and benefits the app offers. Why not create a series of in-app marketing messages that make the value clear?
An in-app message series could contain a mini-tour of features and benefits of the app — with an emphasis on reasons to use the app year-round (You can prompt your opt-in audience to look at the series with a push notification that deep links to the series – or retarget them with messages through other marketing channels.)
For example, my gourmet food app could show me how incredibly easy they make it for me to give gifts — at any time of the year — by offering to send me personalized reminders for occasions I don't want to forget (co-workers' birthdays, anniversaries, etc.)
Or, the message series could share some fun statistics about what gourmet food gifts are most popular for gift-giving occasions throughout the year, showcasing gift ideas I wouldn't have otherwise considered.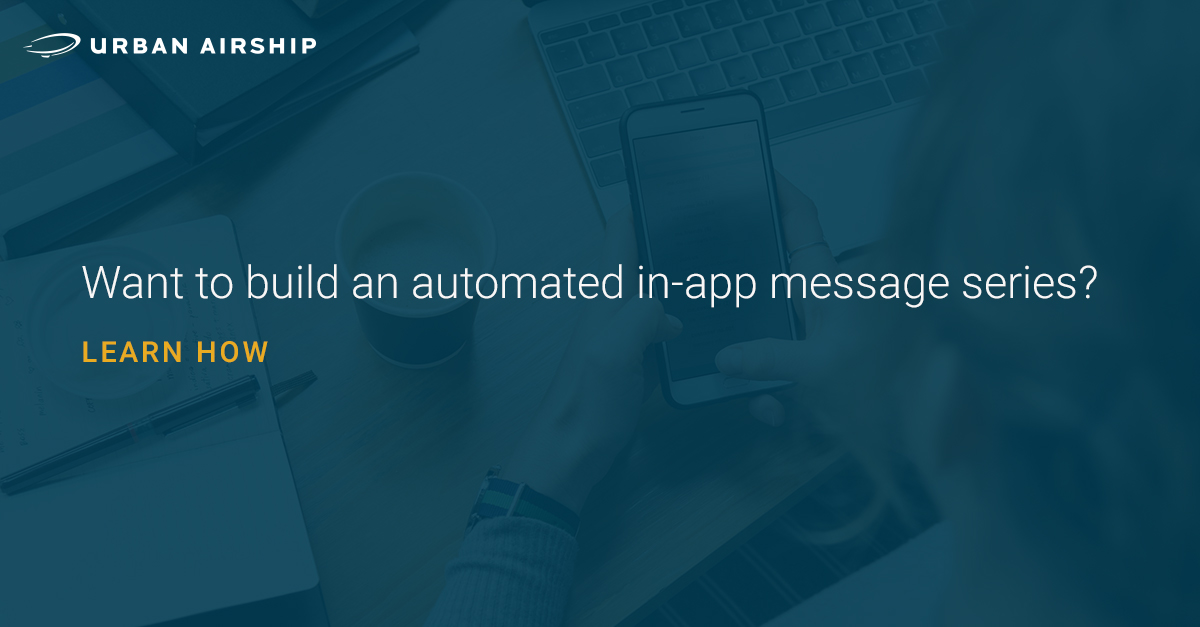 Make Them a (Personalized) Offer They Can't Refuse
Combining a value message with a deal or offer for the next natural gift-giving occasion — a discount on Valentine's Day gifts for example — and there's a good chance you'll have your users thinking about reasons to come back.
For example, the gourmet food app could send me an offer for a discount on Valentine's Day gift baskets. The message could even be personalized to show only those baskets that are in the same price range as the gift I already purchased.
Mobile Marketing Opportunities Should Never Be One And Done
Mobile marketing is relationship marketing. Long-term customer engagement on mobile means understanding your users and creating ongoing value. The result is a win-win where your users are delighted, while you continue to boost your mobile app retention rates — and grow your app.
Need some inspiration? We've got useful mobile tips and marketing tricks all year long! Subscribe to our blog and never miss a post.
Subscribe for updates
If the form doesn't render correctly, kindly disable the ad blocker on your browser and refresh the page.
Related Posts
Categories