Our Top 10 Blog Posts From 2018
2018 is coming to a close, but before we look ahead to what 2019 has in store for us, we want to take a trip down memory lane and highlight some of the best content on digital engagement and growth published on the Urban Airship blog. It's been quite a year for Urban Airship: Supporting GDPR, making the most of the iOS 12 update, launching tickets and boarding passes on Google Pay, and sharing insights through our Digital Engagement Forum series.
Recall those stories and more, in our list of top ten blog posts from 2018.
We were thrilled and honored to be recognized by Gartner in two reports in 2018, the Magic Quadrant for Mobile Marketing Platforms and the 2018 Critical Capabilities for Mobile Marketing Platforms. The reports offered a comparative analysis that scores competing products and services against a set of critical capabilities identified by Gartner, with Urban Airship named a Leader in both reports. Check out the latest report >>
What a season it's been! From Paris to Toronto, San Francisco and even to Mumbai, our Digital Engagement Forums brought together some of the brightest marketing minds from leading brands like SXSW, The New York Post, Zilllow and Adidas. There were a lot of great insights shared across the board, but we picked out some of the best for you from the different events. Here are the highlights >>
This year we added SMS to the engagement channels available on the Urban Airship platform. Why? Because SMS text messaging is a critical — and incredibly effective — component of a strong omnichannel marketing strategy. With this add to the platform, we've also been publishing content meant to help you make the most of the channel. Check out some or all of these, including "SMS Top 10 FAQ" and "SMS Regulatory Compliance: What You Need to Know About Text Messaging." Learn More About SMS >>
Urban Airship was the first to support tickets and boarding passes in Google Pay. The combination of Google Pay's new ticket support and the Urban Airship platform makes it easy for any business to provide best-in-class user experiences on mobile wallet. Vue Entertainment joined the partnership and become the first movie theater in the UK to offer paperless movie tickets on Google Pay. Get the Details >>
During the final of the 2018 World Cup, Urban Airship hit a new peak throughput record of 380,000 notifications/per second, which was sustained for more than one minute. How did we send so many, so fast? With Urban Airship Boost, our proprietary system that can deliver notifications within a minute — even when pushing to audiences of 10 million or more. See what Boost can do for you, and Check Out Our Other World Cup Game Numbers >>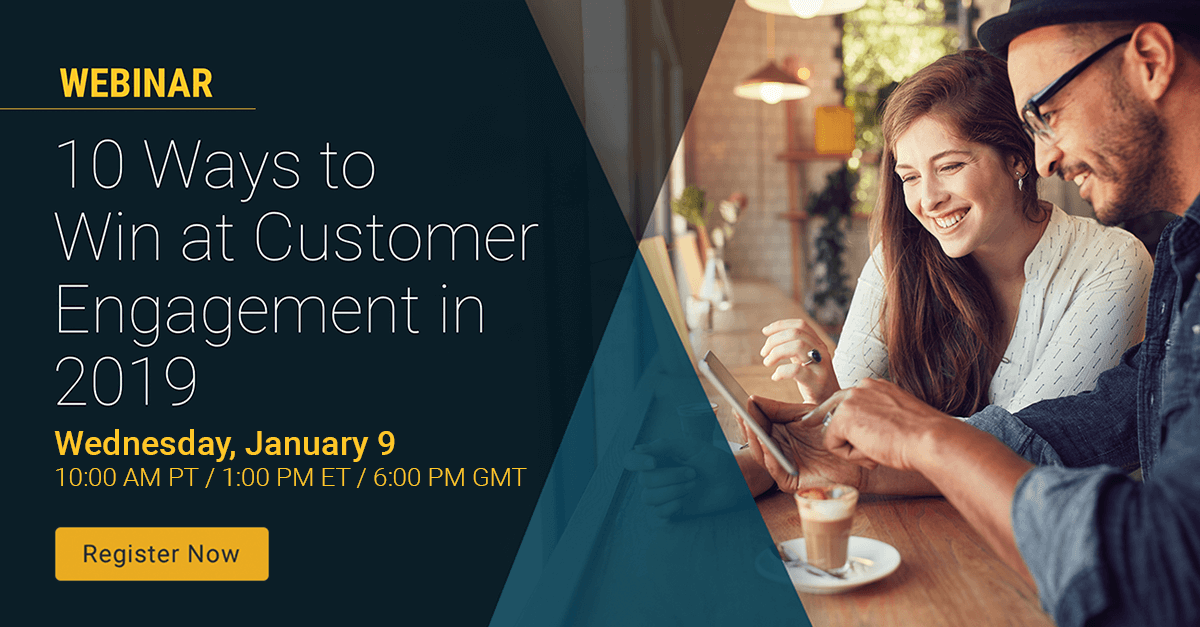 After many years in the making, General Data Protection Regulation (GDPR) is here. We've welcomed GDPR as an opportunity to highlight our commitment to data protection and privacy rights. As your trusted provider, we're also committed to supporting your GDPR-compliant use of our platform. See What We're Doing With GDPR >>
Apple's iOS 12 came, in part, as a response to a new mindset that's growing among consumers — people want more control over their digital experiences. Many of iOS 12's features make it easier for brands to give customers more control over how they receive notifications. Here are four things marketers need to know about iOS 12 >>
8) Our Execs Tackle Vital Digital Marketing Issues in Top Marketing Publications
Our leaders and experts shared their unique insights in publications like Adweek and the Washington Post on topics ranging from boosting customer engagement to giving predictions about the marketing trends that will matter the most for brands in the coming year. Steve Tan explained what it takes to deliver customer experiences that lead to increased loyalty and company growth, Mike Stone picked four bands that are great at defining moments, Mike Herrick shared his tech fears as a parent, and Nigel Arthur explained what Open Banking can do for app development, to highlight a few.
We're quickly heading into a world where we will increasingly speak to launch a digital experience instead of tapping or clicking icons, so marketers need to start contemplating voice user interfaces as the new home screens. Purchases made through voice-powered devices are projected to explode from $2 billion now to $40 billion by 2022. Are You Voice-Ready? >>
Coordinating messages across engagement channels isn't easy, but since customers don't think of channels in silos, neither should brands. To help, Mike Herrick and Alyssa Meritt hosted the webinar, "From Garageband to Symphony: How to Orchestrate your Marketing Messaging Across Channels." In it, they answered a lot of questions about how why marketing orchestration matters, how to use orchestration to create "super fans" for your brand, and how our unique approach can help you level-up your orchestration capabilities. Make Marketing Music With Orchestration >>
What would you like to see more of (or less of) on the Urban Airship blog in 2019? Contact us and let us know!
Never miss a blog post in 2019. Subscribe to our blog newsletter, for the very best of our content delivered straight to your inbox once a week.
Subscribe for updates
If the form doesn't render correctly, kindly disable the ad blocker on your browser and refresh the page.
Related Posts
Categories