Analyst Report
How Customer Experience Drives Business Growth, 2018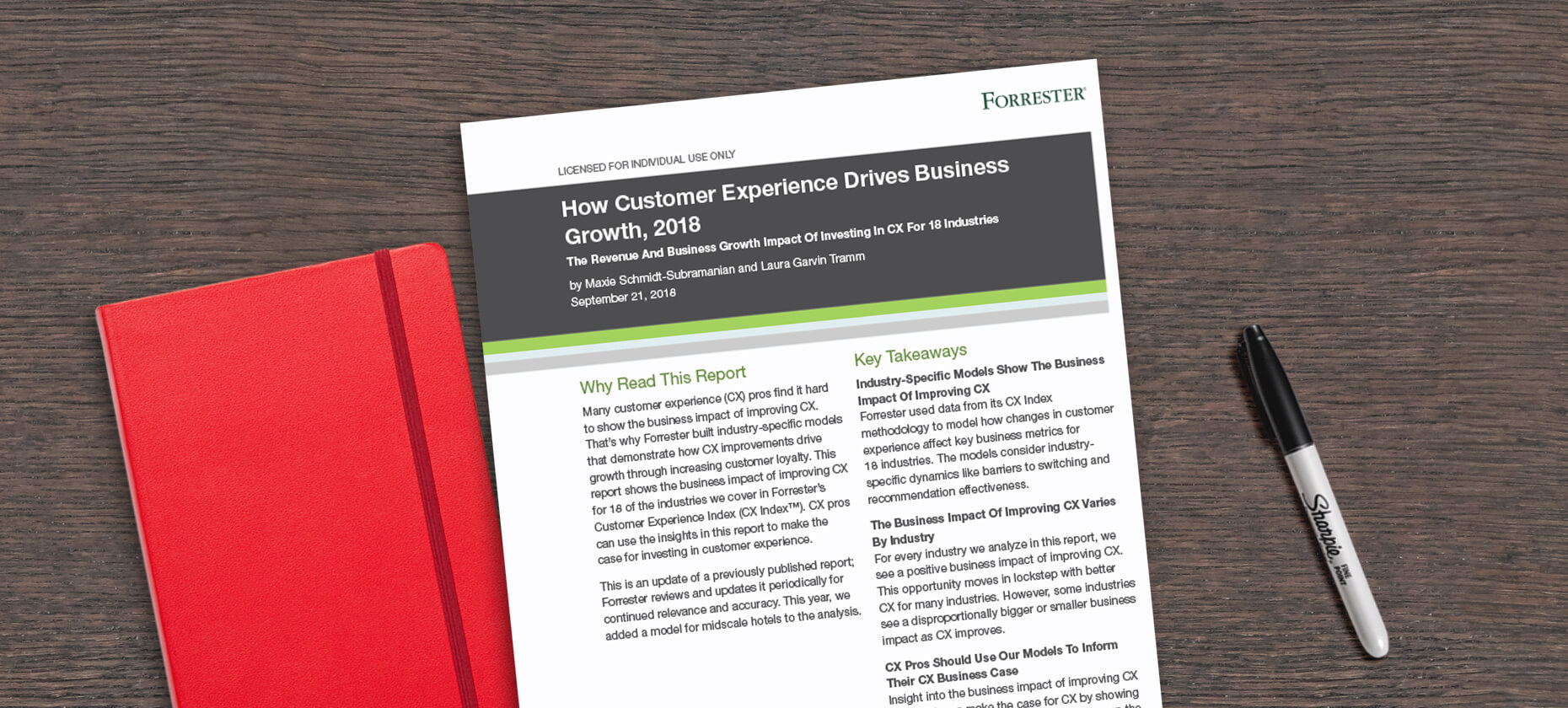 Showing the ROI of CX can be tricky. To help brands quantify the impact of improvements to CX,
Forrester created the Customer Experience Index (CX Index ™). In this report, you'll get the scoop on Forrester's industry-specific models for 18 different verticals, which you can use to:
Make the business case for CX initiatives,
See the CX improvement opportunity in your vertical — including retail, airlines, insurance, banking and many more
Create your own dashboard for CX ROI
Get this important research before access expires on September 27, 2019, Then get in touch to see how the Airship Customer Engagement Platform can help you meet and beat your most ambitious CX goals.