Analyst Report
Forrester Report: The Life-Changing Magic Of Simplifying Your Mobile App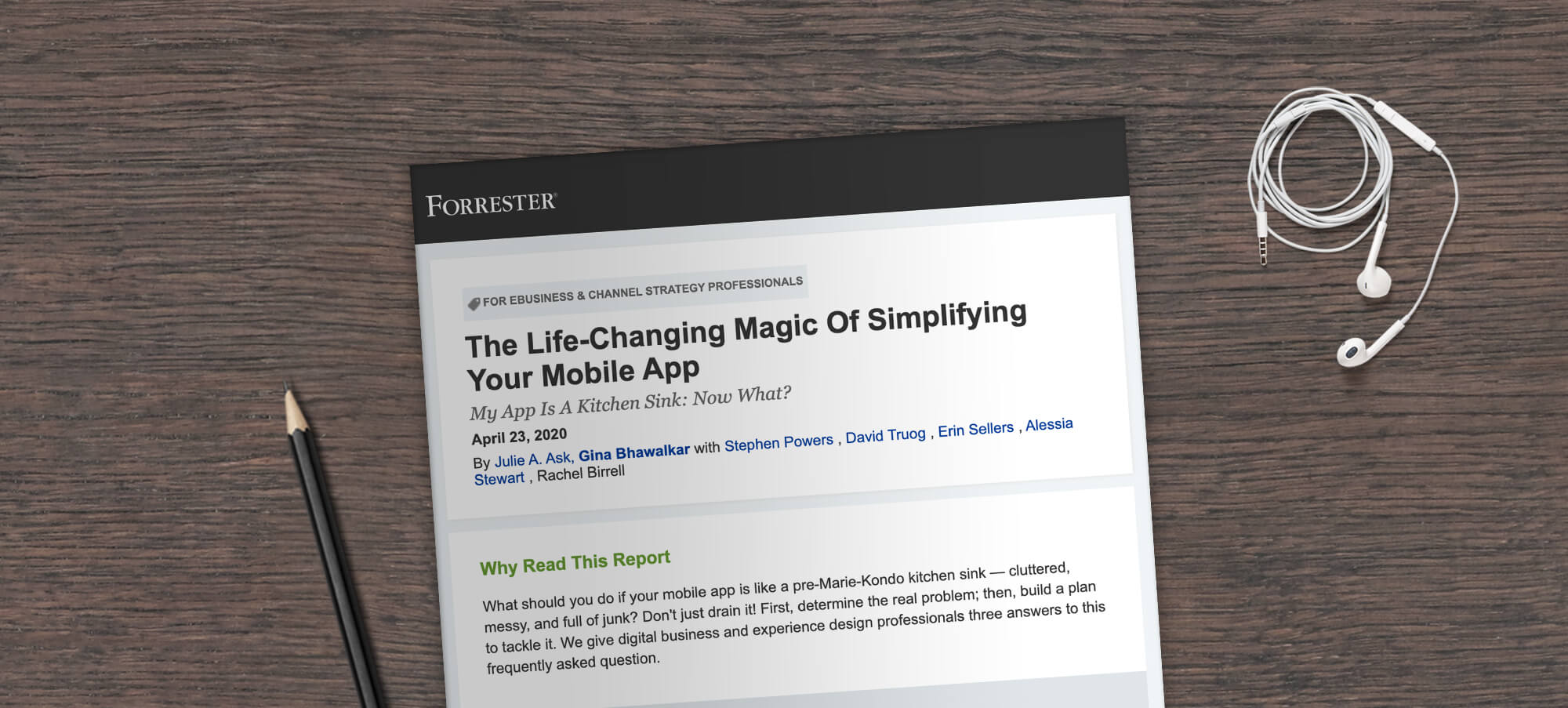 In an era where mobile app engagement is more important than ever, is your team ready to streamline your user experience? This April, 2020 report from Forrester dives into key strategies for building and optimizing mobile app experiences that your customers will love.
When you download the full report, you'll learn:
How implementing a targeted approach to app optimizations can save your team time and keep your customers happy.
How to decide when it's time to start building out new apps – and what types of apps you should be building.
Why simplifying tasks with notifications and creating in-app shortcuts can help keep customers engaged.
If you're interested in creating a new-and-improved mobile app experience for your customers, this report is for you. Download a complimentary copy today!