Analyst Report
Forrester Report: Enable Moments-Based Marketing with Enterprise Martech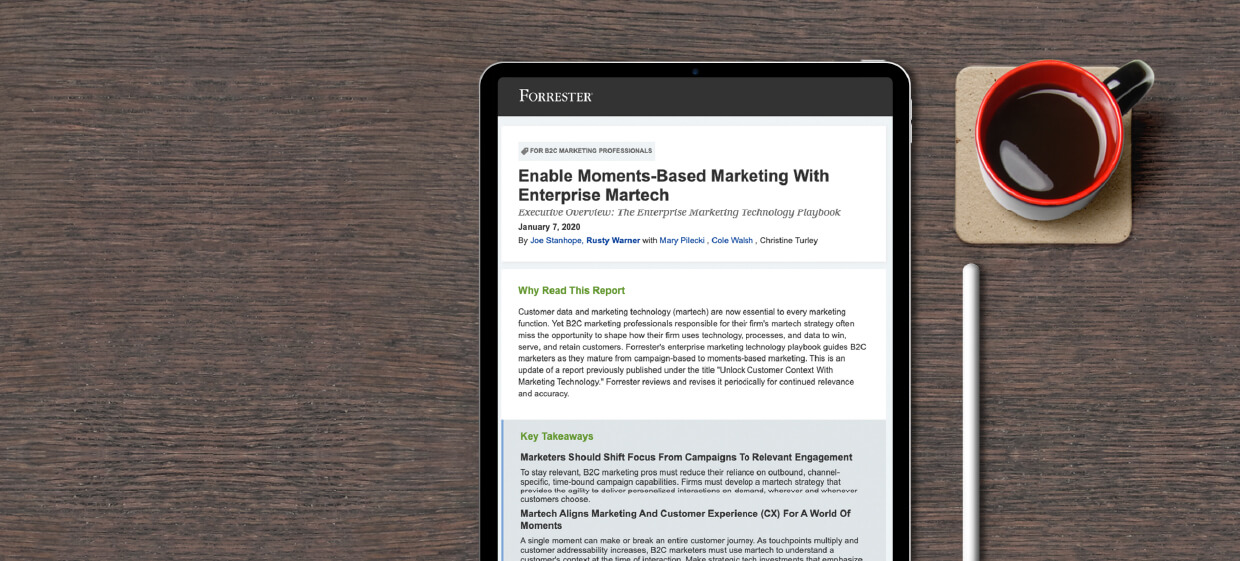 Customer data and marketing technology (martech) are now essential to every marketing function. And yet marketing professionals responsible for their firm's martech strategy often miss the opportunity to shape how their firm uses technology, processes, and data to win over customers at every stage of the life cycle.
This Forrester report, Enable Moments-Based Marketing With Enterprise Martech by Joe Stanhope and Rusty Warner, published January 7, 2020, explains:
Why marketers should shift focus from campaigns to relevant engagement
How martech aligns marketing and customer experience for a world of moments
How customer obsession places new demands on martech
This report is a must-read for B2C marketers who want to grow their customer-first marketing strategy. Download your complimentary copy today!