Analyst Report
Forrester Report: The Future Of Enterprise Marketing Technology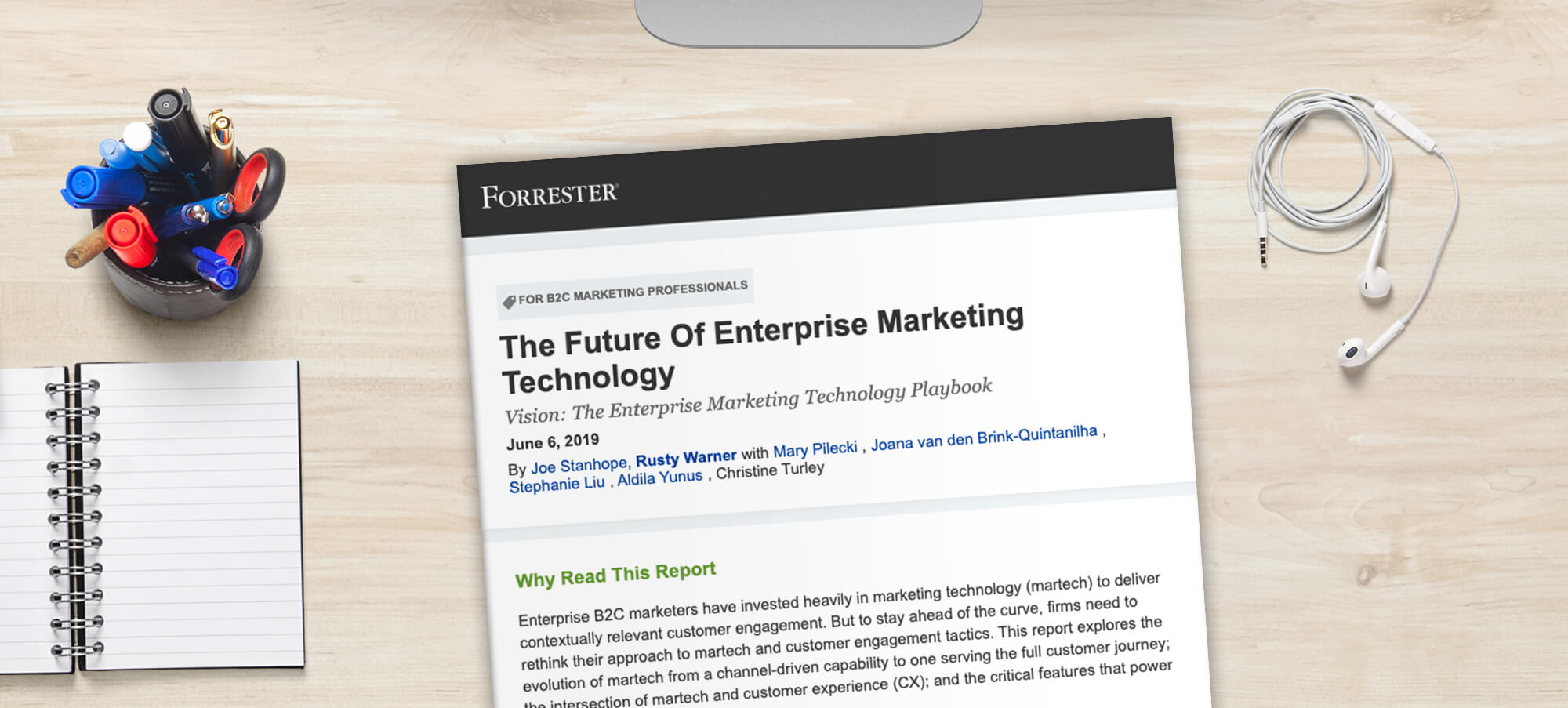 Enterprise marketers invest heavily in marketing technology (martech) to deliver contextually relevant customer engagement. But to stay ahead of the curve, firms need to rethink their approach to martech and customer engagement tactics.
This Forrester report, The Future Of Enterprise Marketing Technology by Joe Stanhope and Rusty Warner, published June 6, 2019, explores the evolution of martech from a channel-driven capability to one serving the full customer journey; the intersection of martech and customer experience; and the critical features that power moments-based marketing.
Key takeaways in the report include:
Why brands need a tech upgrade for moments-based marketing
How B2C marketers' campaign-first mentality fails customers
Guidelines for ensuring martech investments align with CX practices
This report is available for a limited time — download your copy today.