Zaarly's Mobile Marketplace Lets You Do Business with People Around You
Say you wanted some beer brewing lessons or help painting your house, and while you know what you'd like to pay, you don't know whom to turn to. With the Zaarly app for iOS and Android, buying and selling anything in your area is made simple. It's free to ask for anything from the hundreds of thousands of local, experienced and trustworthy individuals and businesses.
You simply post a request for a product or service, name your price and then forget about it until a seller or provider responds. Similarly, small businesses and experts can sign up with Zaarly to receive alerts for requests that fit their specialties or offerings. Interested in cooking lessons, or having your TV repaired, or buying or selling a couch? Post it to Zaarly and wait for someone to respond. Posted requests and offers can be easily sorted either by lists or via a map showing offers nearby.
Zaarly caps off the user experience by connecting buyers and sellers through push notifications, making sure opportunities are never missed. User-selectable quiet time also helps ensure that the convenience of alerts is always welcome.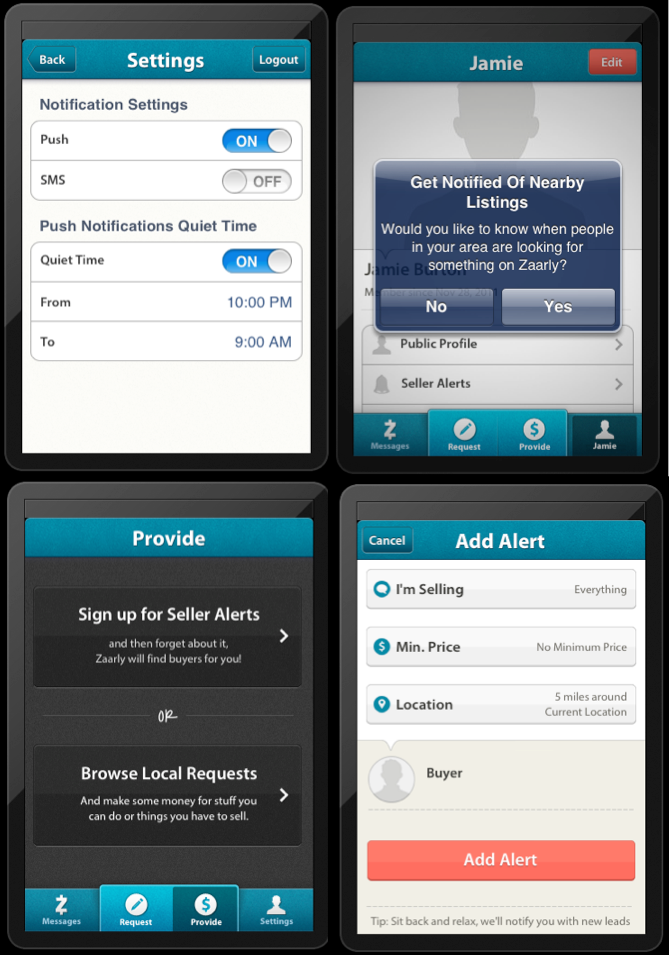 Subscribe for updates
Categories