WWDC 2014: A Recap from the Front Lines of Mobile Engagement
The number and nature of updates across OS X Yosemite and iOS 8 announced during this year's Apple WWDC keynote gives developers and brands seeking first-mover status plenty to think about. With public betas available soon and software becoming available to consumers this fall, it's important for companies to move quickly and provide delightful experiences to their users as soon as possible.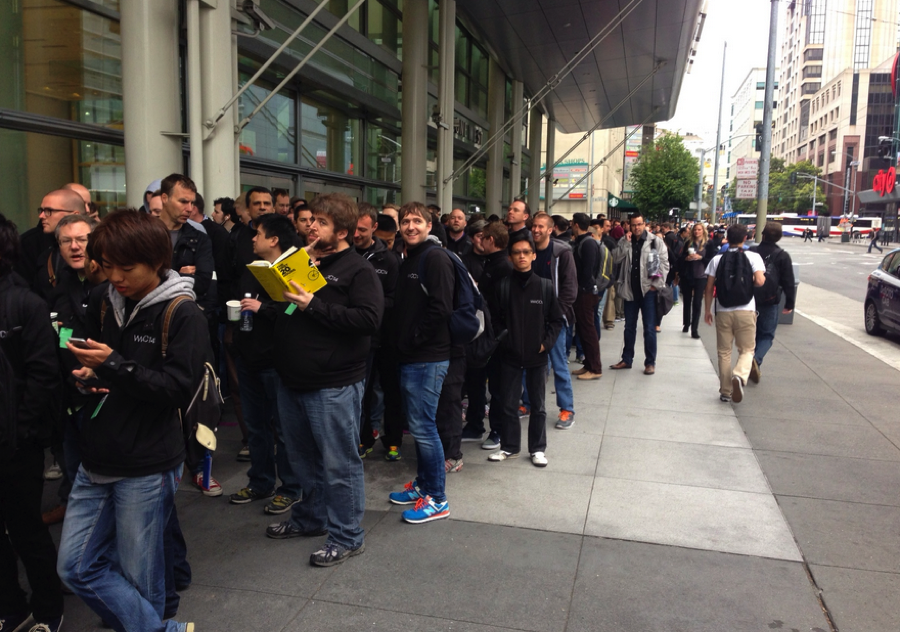 Unsurprisingly, the level of integration between iOS 8 devices and with OS X Yosemite desktops paint a pretty compelling picture for households to go all-in on Apple. From Family-Sharing of photos, apps, movies and in-app purchase permissions requests for the children, to Airdrop working between iOS and the Mac, sharing with those around you the most just got a whole lot easier. Apple is also taking advantage of the location awareness of Macs and devices to make all sorts of activities possible. You can start an email draft on your iPhone and finish it on your desktop, or answer a phone call on your desktop through Handoff. Instant Hotspot enables Macs leaving WiFi range to automatically switch the connection over to your iPhone.
Apple also continues to innovate on features like Do Not Disturb that enable new levels of user control. For example you can mute a particularly noisy message thread or choose when to leave the thread all together. A new Details tab on message threads, makes it easy for users to choose whether to share their location and for how long with others on the thread, in addition to grouping all images from a thread in one area for easier perusal. Rather than just text and images in messaging, users can respond to each other using video or audio, the latter of which was shown to automatically play as the recipient brings the phone to his or her ear.
The enhancements getting much of our attention are those that will make it easier for developers and brands to drive greater mobile app engagement. New Interactive notifications enable users to complete actions within the notification itself including accepting/declining meetings, responding to text messages or responding to Facebook updates, with quick gesture-based movements and action buttons customized to fit the content of messages. And all of that without leaving other apps that you may happen to be using when you receive the notification. In addition, brands can create interactive widgets for the Notification Center's today tab, taking advantage of top-level visibility and pushing app functionality to the Notification Center as shown through Apple's eBay example.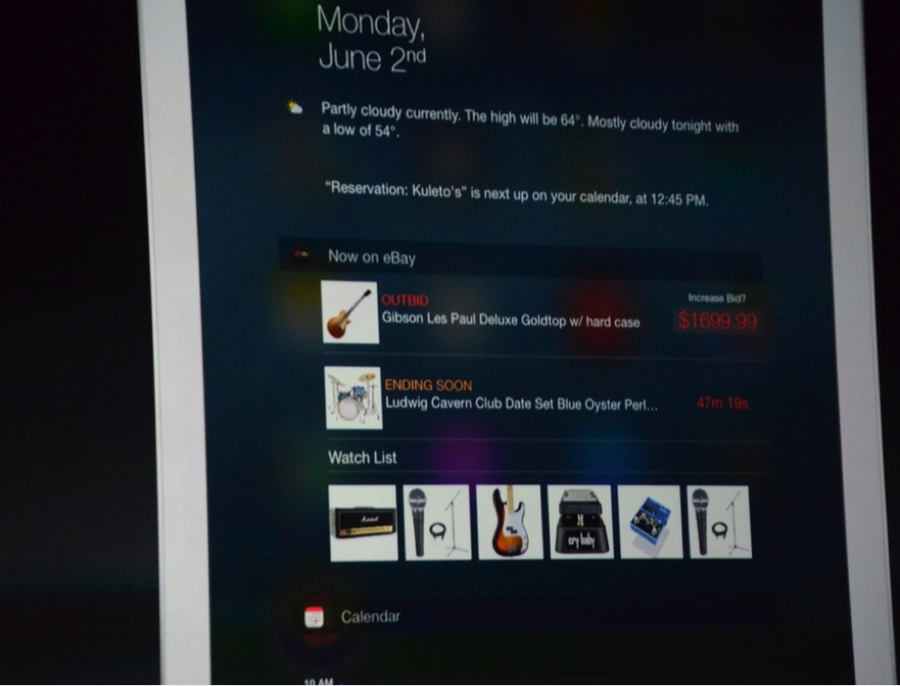 More and more, phones and mobile devices are playing an absolutely essential role in our lives. The latest release from Apple reinforces that. For companies building apps for Apple's ecosystem, it's a huge opportunity to be complementary to how people prefer to use their devices. It's also a huge opportunity to delight users. As always, notifications are a key part of that – by telling you what you need to know, when, and where, a good notification strategy can spark that mobile moment and provide real delight.
There are certainly many new things to dig deeper into, as we all begin to pour through Apple's documentation and orient ourselves around their latest enhancements. It's clear that user experience continues to reign supreme in Cupertino, while a wealth of developer features like CloudKit will continue to make it easier for developers to more quickly build and test apps and experiment with new ideas.
The bar for what companies can and should deliver to users has clearly been raised, and we'll be here all along the way to help customers figure out how to best capitalize on new features to do exactly that.
Subscribe for updates
Categories