'Word of the Day' Delivers a Daily Dose of Learning
The Dictionary.com app is the ultimate pocket dictionary – it not only offers trusted reference material from its website without an Internet connection, but it also delivers its Word of the Day push notifications every morning.
"We wanted to enhance our users' learning experience by increasing their access to our Word of the Day feature through push notifications. The messages offer our word enthusiasts the added value of accessing one of our most popular features without the need to directly access the app," said Lisa Sullivan-Cross, General Manager, Mobile at Dictionary.com
Dictionary.com sends a new word directly to its users every day. The word appears directly on their home screen enabling the Dictionary.com brand to create a deep connection with its opted-in users. When Dictionary.com introduced the feature it saw an immediate impact. Just by delivering a bit of learning each day, Dictionary.com increased active user rates by 6%.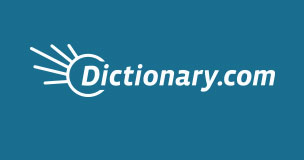 Subscribe for updates
Categories