When Speed Equals Relevance
Among smartphone owners, 78% report using their device to get news in the last week. Many of them were probably drawn to this content via a push notification.
In news media, where speed is tightly tied to relevance, brands can't afford to be last with the news. Announcing the winner of the NCAA Men's Division I Basketball Championship ten minutes after the rest of the world knows is simply too late. However, sending sports score alerts before they are shown in a "live" broadcast can be equally frustrating to users.
The Speed of the Story
For those with multiple news apps on their phones, it's likely already apparent that some news agencies are faster than others. Targeting messages through user preferences helps get the right content to the right user; getting that message to users "at the right time" requires knowing when to send a notification, as well as timely delivery. Read on for a quick overview of how push notification delivery works, and what options are available to ensure swift delivery.
How Push Notifications Work at Urban Airship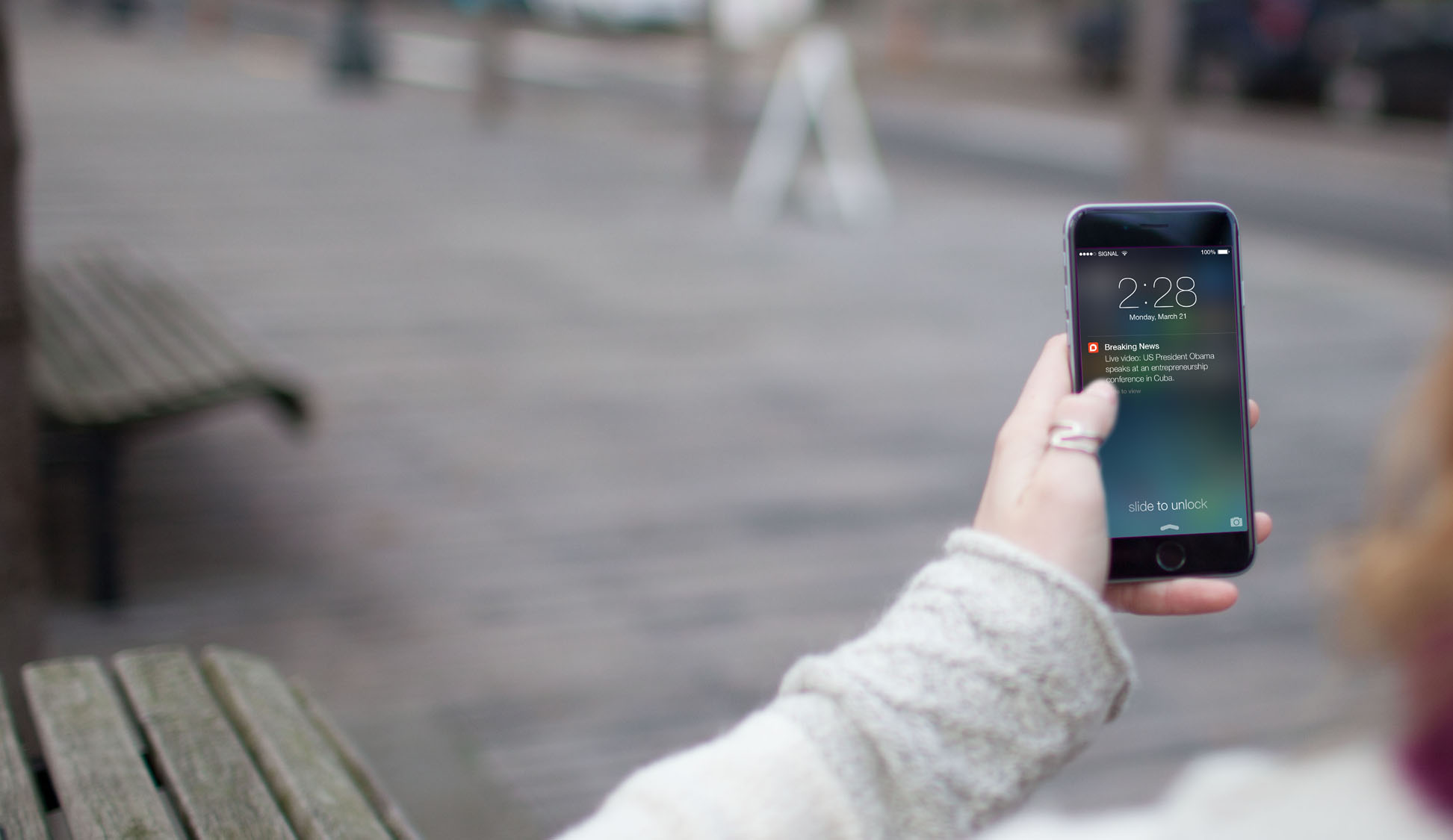 1. Creating the Message
First, media organizations create a notification to be distributed via multiple channels (social, web and mobile, etc.). That can be within Urban Airship's composer, a content management system (CMS) or publishing module.
Most of our media clients create a direct API integration between their CMS and Urban Airship. Speed is dictated by how fast an editor can craft a message and push send.
2. Hitting Send
When the publisher pushes "send," Urban Airship streamlines the request to a service provider, such as Apple Push Notification Service (APNS) or Google Cloud Messaging (GCM), adding push addresses to the package request. Individual calls are sent to each user's device to make sure messages are delivered.
The delivery time between the publisher sending the message to Urban Airship, and the receipt from APNS and GCM is less than a second.
3. The Notification is Sent!
APNS and GCM receive the request and the notification is sent to individual users. Occasionally, there are delays in this "last mile" of delivery. An individual's mobile coverage, Wi-Fi, device state (such as low battery) or firewalls and security can impact the speed at which a user receives a message.
Faster Than the Speed of…
Urban Airship sends more than fifteen billion (15,000,000,000) push messages per month, and routinely sends between 100,000 and 200,000 messages per second. Recently, we've sent as many as one billion messages per day (Super Tuesday, for example). It takes only three seconds for the platform to reach peak throughput. Even with the most complicated logic, it takes less than half a minute to send a million push messages.
What Media Outlets Can Do
Audiences have a lot of choices for news. This presents a challenge, especially when sharing a story from a wire service. The points of delay are at the human level — how fast a notification is written and released by an editor, and how an end-user's device receives the message. But those who have the news first — and a ready, streamlined process — have a good chance of notifying their audience "first."
This wide array of choices in news consumption offers an opportunity as well: to reach new audiences by being the best source on a particular topic; or to offer a local or personal take on a story. The speed of relevance can take a lot of different forms.
Learn more about how push notifications work, and let us know if you have any questions.
Subscribe for updates
If the form doesn't render correctly, kindly disable the ad blocker on your browser and refresh the page.
Categories