Urban Airship's Mobile Saturday at SXSW Receives Massive Response
As you may know, Urban Airship hosted Mobile Saturday at SXSW in what may have been the festival's only daylong track devoted to mobile. We assembled an all-star line-up of customers, partners and experts to explore mobile's hottest topics including: ABC News, Atimi, BET, Beyond the Rack, Bottle Rocket, Branding Brand, ExactTarget, Hotels.com, Redbox, Starbucks, Walgreens, Wal-Mart, World Wrestling Entertainment, Xomo and Xtreme Labs.
The number and caliber of people in attendance was simply amazing and while we're working hard to pull together videos of the panels to spread the knowledge, we thought we'd give you a better idea of what took place in Austin.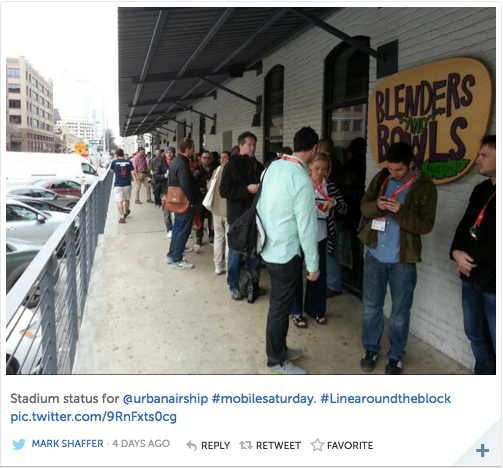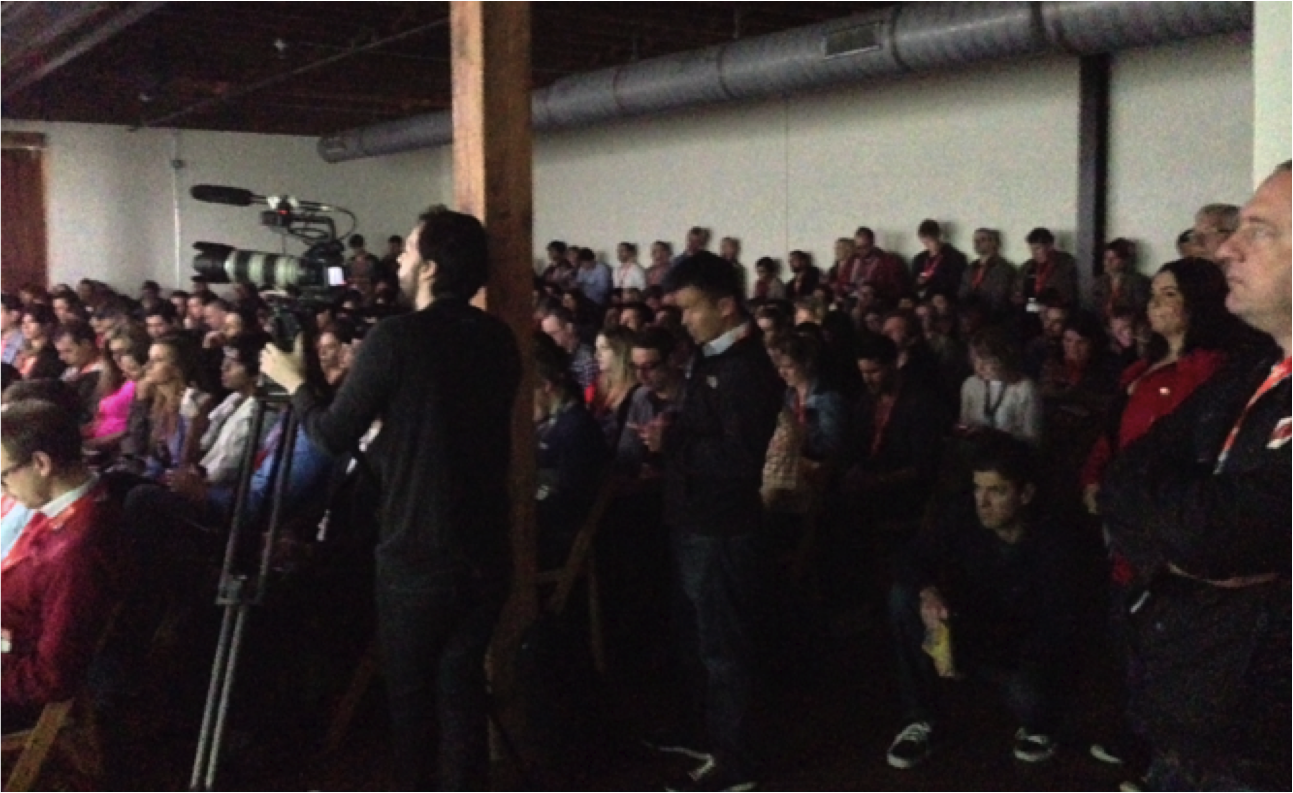 While many of the interactive crowd, from techies to brand marketers, have headed home to rest their feet and recover from days of epic parties and BBQ, their heads are now brimming with ideas about the future of mobile and what it takes to earn a spot on consumers' devices. We'll start getting up panel videos next week to spread the wealth and you can check out all the Mobile Saturday tweets here.
Subscribe for updates
Categories