Urban Airship powering push notifications from rock stars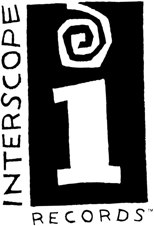 Today we announced a partnership with Interscope Records, part of the Universal Music Group, the largest music company in the world, to provide push notifications for their biggest artists iPhone apps. Interscope's recording artists with iPhone apps are using push notifications to reach out to their fans. We'll be delivering those push notifications. So I guess you can say that we sort of know people who know people who know people who are rock stars.
What we do know is that push notifications are a fantastic way to engage with your fans, whether they listen to you sing, read your new posts or use your technology. Ultimately what they are doing is building up their fan base and cultivating a channel to further monetize existing content. Consumers win because they opt-in to control what push notifications they want to receive from specific artists and brands.
We love to see innovative uses of our services, and think all Urban Airship partners – who are using mobile to take their business to the next level – rock.
Subscribe for updates
Categories