Urban Airship Opens its Doors to Senator Ron Wyden
Today Senator Ron Wyden visited the Airship for a town hall meeting, where Airshippers and several Vestians were able to ask hard-hitting questions of the man who has helped shape Oregon politics for the last 32 years. Topics included Oregon industries and economic policy, health care reform and national security.
Senator Wyden is no stranger to the Airship or the broader tech community, as he has taken the lead on policies that are helping to grow the economy through improved infrastructure and in areas such as micro- and nanotechnology, e-commerce and clean energy.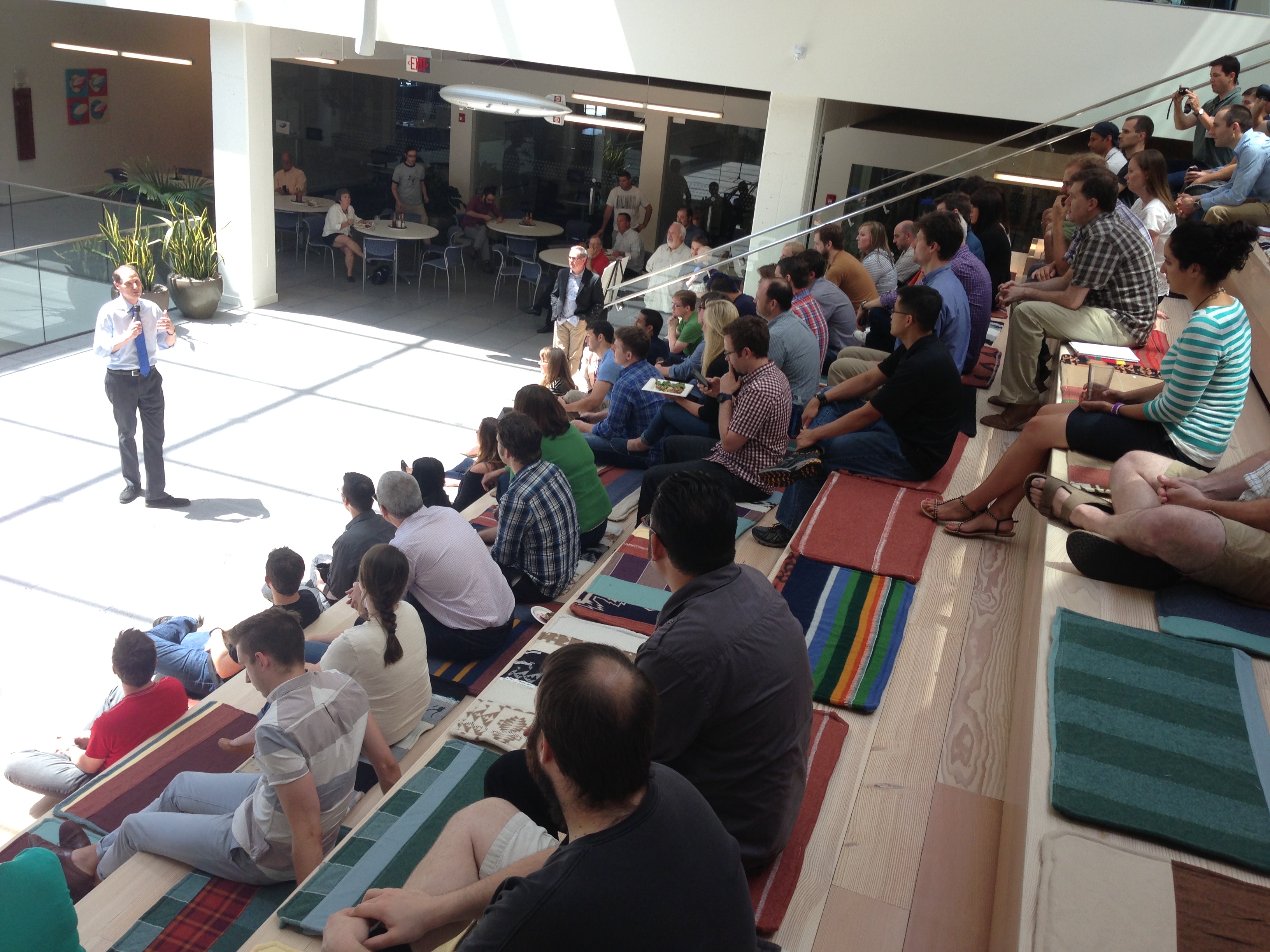 Senator Wyden championed Oregon's Self-Employment Assistance Program (SEA) and authored legislation to empower states to provide unemployment compensation to individuals for the purposes of funding self-employment. In the Airship's formative months, half of our co-founding team paid the rent and bought food with SEA funds as we bootstrapped our way to a sustainable business.
A little more than four years later, Urban Airship has grown from a bright idea to a significant Oregon employer—with $46.6 million in funding and 170 talented employees in our Portland headquarters and offices in San Francisco and London. With this growth and job creation as a backdrop, Senator Wyden called us "the face of the modern Oregon economy" and "a national showpiece for how you can reinvent the social safety net." He noted how important this is for the economy and budget.
These are humbling words as we strive to reinvent how global companies engage with their customers.
During his opening comments, Senator Wyden stressed two critical issues that are coming to a head: Medicare, and the balance between liberty and security. He shared the startling statistic that every day for the next 20 years, 10,000 Americans will turn 65 and become eligible for Medicare, requiring new and innovative approaches to funding this program.
In addition, the recent dragnet surveillance brought to light by Edward Snowden's leak of classified documents has implications for companies such as Urban Airship, which works with global customers and communications technology.
With his work on the Intelligence Committee, Senator Wyden said there are plenty of people out there who do not wish America well, but he doesn't accept the proposition that we can either have security or liberty. He paraphrased Benjamin Franklin's quote, "Those who would give up essential liberty, to purchase a little temporary safety, deserve neither liberty nor safety."
Wyden said the debate on privacy and security never should have been brought to light by Snowden, but rather by elected officials. Americans have the right to expect both liberty and security, he added, which is why he and other senators are working to give American people answers.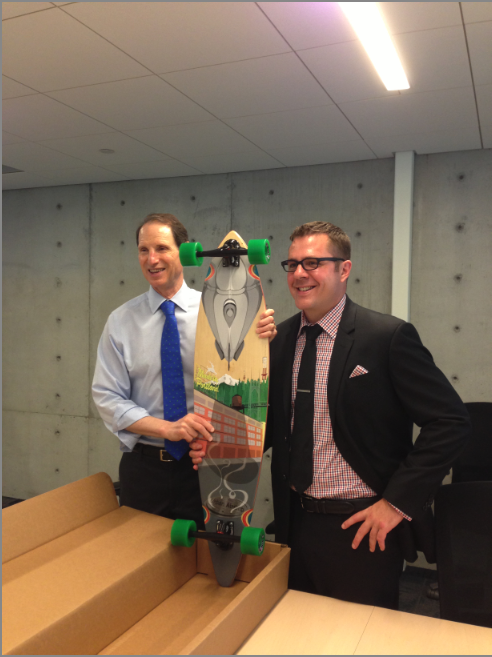 We appreciated a candid and engaging discussion from a man who helped us get to where we are today. Thank you, Senator Wyden!
(And in other news, he enjoyed our custom longboards, which you can enter to win throughout this summer.)
Subscribe for updates
Categories