Urban Airship is a Winner in the 2011 Red Herring Top 100 North America Award
Editor's note: In June Urban Airship was notified that it was a winner in the Red Herring Top 100 North America competition. Full details on the prestigious aware are here.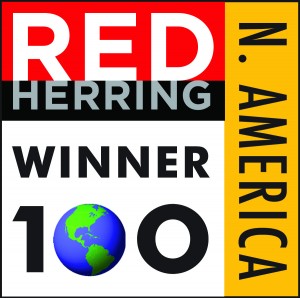 We just found out that Urban Airship has been selected as a Finalist for Red Herring's Top 100 North America award, a comprehensive list honoring "the year's most promising private technology ventures." According to the Red Herring editors we've been in touch with, the finalists are selected based on numerous factors, including financial performance, technology innovation, quality of management, execution of strategy, and integration into their respective industries.
For me personally, this is a trip down memory lane. When I was running the Open Source Lab at Oregon State, Red Herring named me to is "25 Titans in Waiting" list in 2007. I would hardly call myself a Titan – it takes an awesome team to build what we have built and this honor is one I share with every single employee, investor, advisor and friend of the Airship.
I believe that now more than ever technology is changing the world. Mobile is changing the way we communicate each and every day. We are all witnesses to a giant shift in the world to the era of personalized information experience.
We are in good company. Check here for the list of nominees.
From the official press release:
"This year was very rewarding," said Alex Vieux, publisher and CEO of Red Herring. "The global economic situation has abated and there are many great companies producing really innovative and amazing products. We had a very difficult time narrowing the pool and selecting the finalists. Urban Airship shows great promise therefore deserves to be among the Finalists. Now we're faced with the difficult task of selecting the Top 100 winners of Red Herring North America. We know that the 2011 crop will grow into some amazing companies that are sure to make an impact."
Subscribe for updates
Categories