Up Your Gym Membership Game With Mobile Wallets
Innovative Uses for Mobile Wallet, Series 2 of 5
When you sign up for a gym membership, it's almost guaranteed that you'll receive a member card. That's one more card you have to carry around or remember to take with you when you go for your workout. Why not offer an eco-friendly, cost saving, easy to use mobile wallet option instead?
For some of us, remembering and or getting motivated to go to the gym is a challenge in itself. And your gym wallet pass can help with that too — mobile wallet allows brands to send out notifications that can appear on the lock-screen, similar to push notifications coming from apps. For example, a gym could send a notification about their newest fitness class, and update members' wallet passes with an image related to the session, or change the color of a pass to praise a member who has been in to workout every day that month, or offer members encouragement with their fitness goals. Or, turn that membership gym card into a punchcard for spin classes, yoga sessions or Zumba lessons.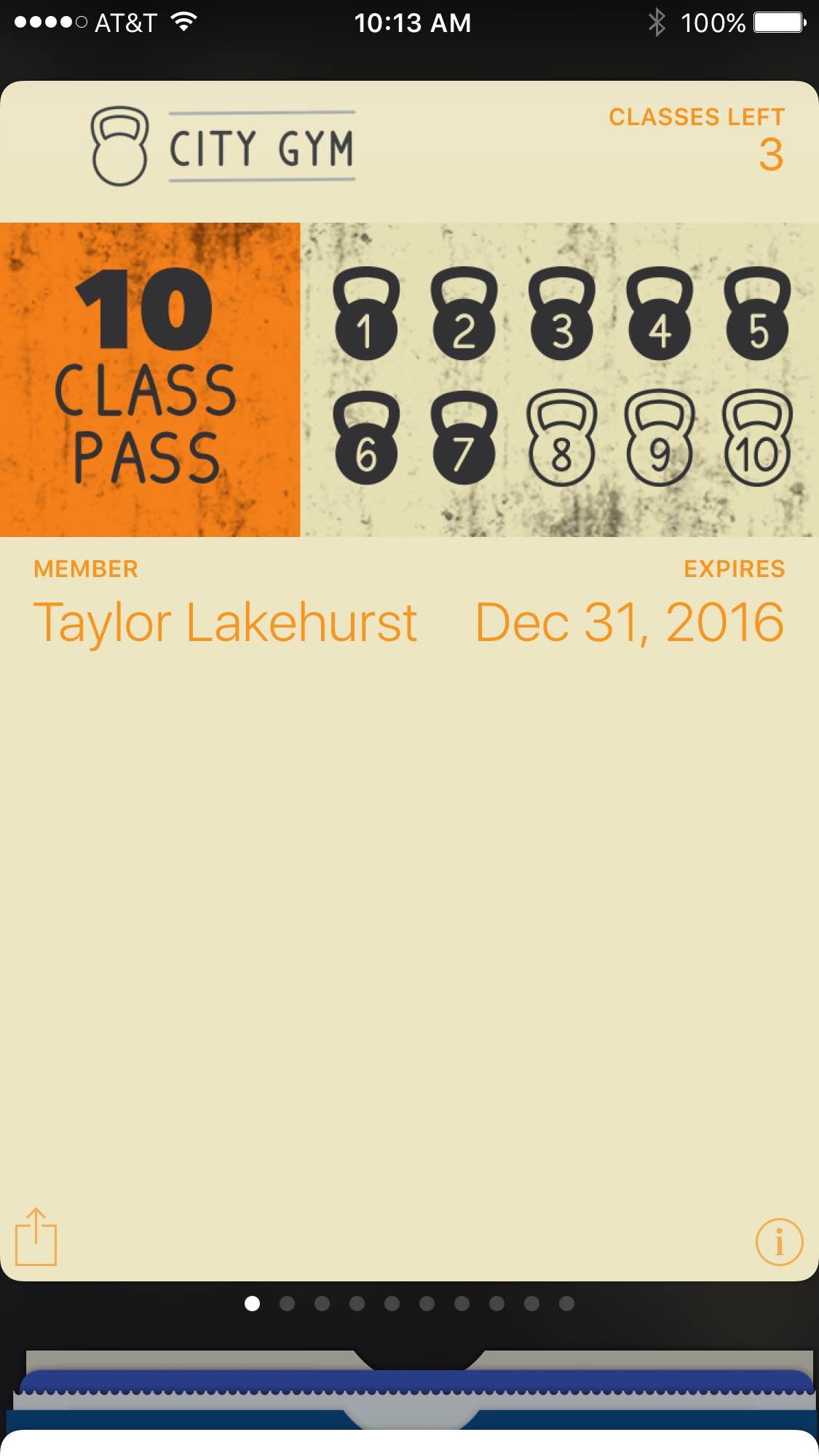 For gyms and fitness centers, mobile wallet passes cut down on cost of plastic member card. Based on our aggregate data, going from plastic to digital can cost 10X-25X less. And wallet passes can be expired, so gyms can control member access.
With mobile wallet, gyms can:
Issue 1:1 membership cards
Set expiration dates for membership
Set up a barcode on mobile wallets to scan on entry
Light up member's lock screen with timely content
Update passes to target specific users based on pass use or behaviors taken from the gym's CRM database
To make using a wallet pass even more compelling, gyms could offer special deals for private sessions, discounts on latest gym apparel and gear, offers for healthy food items — all to encourage more member engagement and purchases. Wallet passes could also be used for free trials to grow and expand their member base. These offers can be sent via email, SMS, or social channels.
The use cases with Urban Airship Reach are endless and can be applied to any member organization, such as a public library that uses barcodes to check out books, or an amusement park to access rides.
Explore Urban Airship reach and learn how to seize the mobile wallet opportunity, or get started today with a free trial.
Subscribe for updates
If the form doesn't render correctly, kindly disable the ad blocker on your browser and refresh the page.
Related Posts
Categories