Unveiling Urban Airship's SXSW Mobile Roundtable
The buzz around SXSW is reaching a fevered pitch and we've slowly released details about the Urban Airship Mobile Roundtable including a who's who list of mobile industry speakers. Since we plan to soon announce the lucky few of you confirmed to hitch a ride with us, we thought we'd let the cat out of the bag with a final artist rendering of our vessel.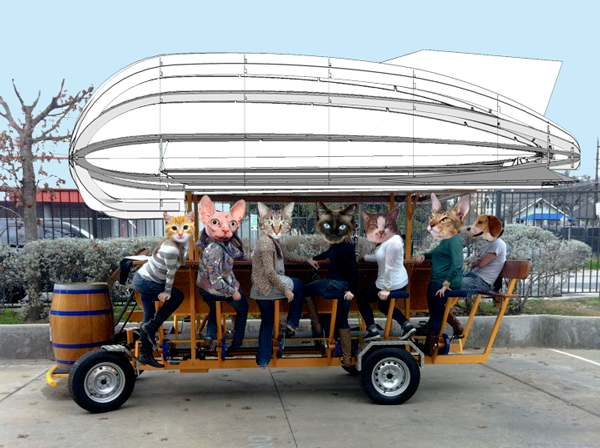 While our ambitions and growth are sky-high, we're still a down-to-earth startup, so we won't be taking flight in an actual dirigible…at least not this year. However, from the fresh spring air in Austin to the small group setting with some of mobile's top people, we promise an exhilarating, thought-provoking ride.
We'll share some actual pictures of the Mobile Roundtable once the build is complete. We've been fortunate to work with ADX, a unique collaborative center for design and fabrication, to help us bring the Mobile Roundtable from concept to reality.
If you don't catch us on the Mobile Roundtable, we're speaking on SoLoMo Redefined on Friday, March 8th, and together with Apigee, Heroku and Twilio are hosting GET.DOWN SXSW Sunday, March 13th, at the Pure Volume House with live performances by The Bright Light Social Hour and RAC.
Subscribe for updates
Categories