Unlocking Loyalty through Mobile App Experiences: Mobile Leaders Forum Berlin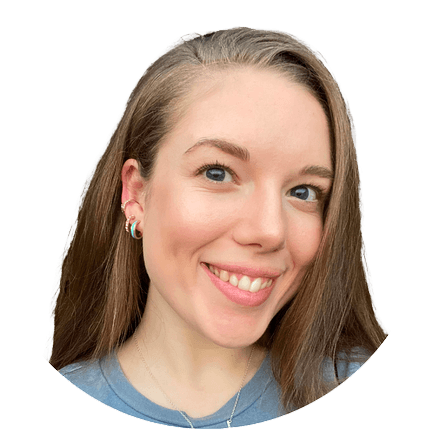 In the vibrant heart of West Berlin, nestled between the urban jungle of the Zoologischen Garten and the graffitied walls of the Nollendorfkiez neighborhood, the Mobile Leaders Forum took center stage — bringing together mobile leaders from across Germany for an unparalleled exchange of ideas.
It was a day of forging connections and sparking conversations within a dynamic community of leaders, all driven by a passion for mastering customer experiences.
Creating Value Inside and Outside the App™
In the dynamic world of football, OneFootball stands out as more than just an app. It's a comprehensive platform, meticulously designed to bring fans closer to the game they love. With a staggering 100 million monthly users, OneFootball is revolutionizing the way fans experience football. At its heart lies a mission to create a sense of community and loyalty within the football universe — which they've achieved through a seamless blend of personalized content, continuous news updates, exclusive club content and free live streaming, all complemented by an elevated advertising experience.
The app experience is crucial for OneFootball. Using Airship, OneFootball delivers valuable content that drives traffic and revenue. Fan engagement is significantly enhanced through personalization, deepening loyalty by connecting with their passions.
In the last five years, there has been a noticeable shift in fan preferences towards more personalized, interactive and community-driven experiences in online football content. OneFootball has deftly navigated this shift by incorporating social features, establishing loyalty programs and cultivating a dynamic football ecosystem. With a vast network of over 200 clubs, federations, leagues and players, OneFootball is linking fans not only to the game, but to a community that shares their passion deeply.
According to Georgiev, OneFootball envisions a future of even more personalized and emotionally resonant experiences expanding loyalty, community and meaningful connections between fans, players, teams and brands.
Panel: How to Create Delightful Customer Experiences That Boost Loyalty and Retention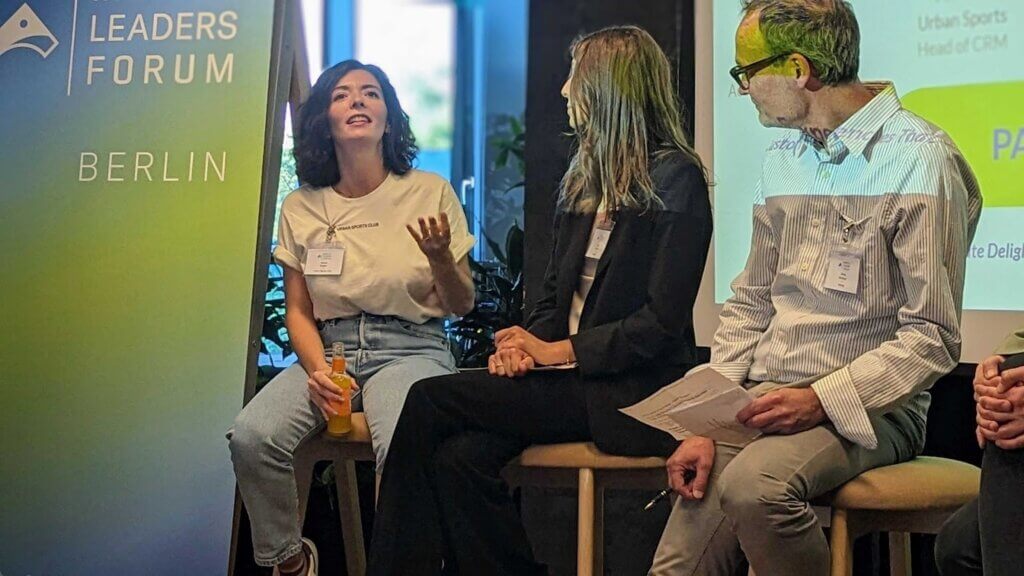 Moderated by Airship's Georg Steidinger, panelists included Alessia Roglieri, Urban Sports Club's Head of CRM; Katja Ostrowsky, radio.net's MD; Celine Riedel, bonprix's Push Marketing Manager; and Christian Eckhardt, Customlytics' CEO.
What Does It Mean to Prioritize App Experience?
Prioritizing app experience has become a cornerstone of success in today's marketplace. Industry-leading Urban Sports Club, bonprix and radio.net exemplify dedication to crafting personalized, seamless and user-centric app experiences to drive customer satisfaction and loyalty.
App prioritization for Urban Sports Club (USC) has meant moving much of its communications from an email newsletter to an app. That was its reason for adopting the Airship platform. Its goal is to make multiple sports available through one streamlined access point without bloating the customer experience. All its app content, therefore, needs to be highly contextualized and personalized.
One membership with USC gives you access to their range of partners across sports and wellness, so you don't need to purchase multiple memberships to gyms and clubs. For Urban Sports, the app is more than a tool. It's their core product, designed around ease of use and reliability, offering instant booking, check-ins at physical venues, geolocation and filters. New features like waiting list and check-in overviews are in the works. The company continues to invest in app development to ensure that every user interaction is a tailored, delightful experience.
In the same vein, Customlytics' Eckhardt said that you should put yourself in your customers' shoes and create a communication you'd like yourself. In his opinion, crafting a communication that resonates personally can even outweigh the superiority of a competitor's product.
Ostrowsky's company radio.net places a premium on mobile-first marketing strategies. In a fiercely competitive market, radio.net recognizes that a simple and intuitive user interface and convenient, streamlined experience is crucial for customer satisfaction. Through a unified platform for radio and podcasts, its app customers get a seamless experience that aligns with their preferences and behaviors. With over 50% of app downloads originating from the mobile web, their app plays a crucial role in long-term retention and customer satisfaction.
For bonprix, the app serves as a pivotal channel for future growth, a sentiment echoed by Riedel. Since its inception in 2016, the bonprix app has become a cornerstone of its customer experience. The focus is on accessibility, quick navigation and sensitivity to the preferences of their predominantly younger demographic. By also monitoring KPIs to gauge quality and engagement, bonprix aims to optimize customer lifetime value and forge lasting connections.
Integration of AI for Enhanced Mobile Experiences
Businesses are increasingly harnessing the power of AI to bolster their mobile strategies. The panelists discussed the evolving role of AI in their respective businesses, and acknowledged the pivotal role of AI in automating tasks such as content creation and campaign optimization.
For radio.net, AI revolutionizes resource allocation, ensuring that human efforts are directed where they yield the greatest impact. Bonprix and Customlytics echoed these sentiments, emphasizing AI's potential to augment existing strategies, allowing for hyper-personalization and more efficient campaign execution.
However, Eckhardt of Customlytics provided a crucial caveat, underscoring the irreplaceable importance of human oversight in the integration of AI. AI serves as an extension — not a replacement — of human capabilities, streamlining tasks that would have once necessitated a larger team. This acknowledgment underscores the delicate balance between leveraging AI's capabilities and ensuring that human expertise guides its implementation.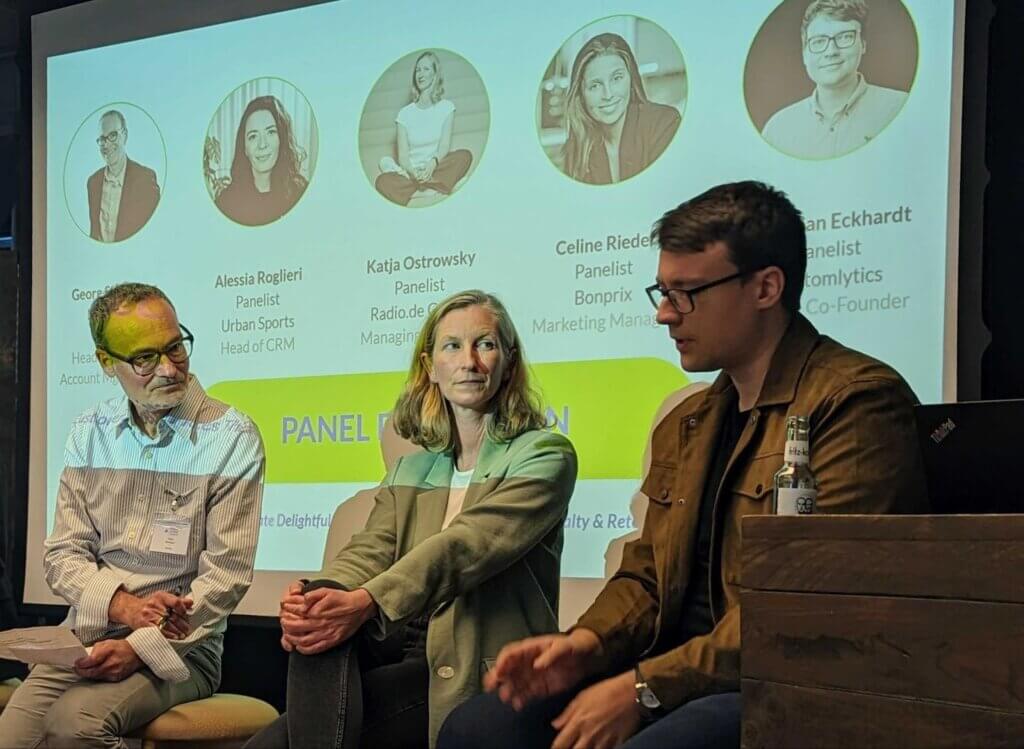 What's Next for Mobile App Experience?
The rapidly evolving landscape of mobile app experiences promises exciting innovations. Urban Sports Club and bonprix both foresee AI ushering in an era of hyper-personalization and gamification to heighten engagement, while radio.net predicts a surge in AI-driven personalization setting the stage for a more immersive user experience.
Both the fireside chat and panel discussion illuminated the pivotal role of app experiences and personalization in driving customer loyalty and retention. Gamification will be key. And the integration of AI technologies promises to revolutionize customer interactions even further.
Stay tuned for updates on our next Mobile Leaders Forum, coming soon to a city near you! It promises to be another insightful event, shaping the future of mobile strategies and innovation.
Subscribe for updates
If the form doesn't render correctly, kindly disable the ad blocker on your browser and refresh the page.
Categories