Reduce, Re-use, Recycle: Going Green with Mobile Wallet
Earth Day, originally aimed at motivating people to act to help protect our environment, has shifted from a series of events to raise awareness to a day — a whole week, really — dedicated to discussing ways we can lessen our impact on the planet and take action.
At Urban Airship, we're lucky that our Portland HQ is housed in a LEED certified building that's rife with energy-efficient features. It fits our values as an organization, as we're also big fans of further reducing our footprint, whether it be through sustainable design or innovative uses of technology.
We carry that sentiment into our product offerings as well. Urban Airship Reach, for example, is a prime opportunity to lessen the need for printed loyalty cards, tickets, gift cards, coupons and more. In addition to helping the environment, using mobile wallets creates a big payoff for both brands and consumers.
Why Brands Should Investigate Mobile Wallet
Mobile wallets allow brands to create a variety of passes that a user can download to their mobile device via Apple Wallet or Android Pay. Users then house and access passes on their device.
For brands, the magic of mobile wallet is that passes can be continuously updated, giving them a dedicated marketing channel with their mobile audience to drive traffic, sales and conversion. And, by going mobile, printing and operational costs are slashed as processes are made more efficient.
For users, wallet passes create a frictionless experience. Consumers can retrieve their pass at a moment's notice — no longer do they need to dig through their wallet or purse to retrieve a tattered card or piece of paper or worse, realize they forgot it at home.
For the Earth? Fewer single-use plastic cards and papers are left to populate landfills.
We've provided a few examples of the uses for mobile wallet passes across industries and verticals to help spark the imagination.
Improve Loyalty Programs
Retailers can use mobile wallet for customer loyalty programs by issuing a mobile rewards card to members. Using wallet passes, retailers can easily update a pass with up-to-date point/loyalty totals and even notify users via a change notification when they've reached the next tier or earned a bonus. The next time that user visits your store, they can easily pull up their loyalty card, the cashier can scan it (1D and 2D barcodes are supported) and any changes in information will be quickly updated on the pass.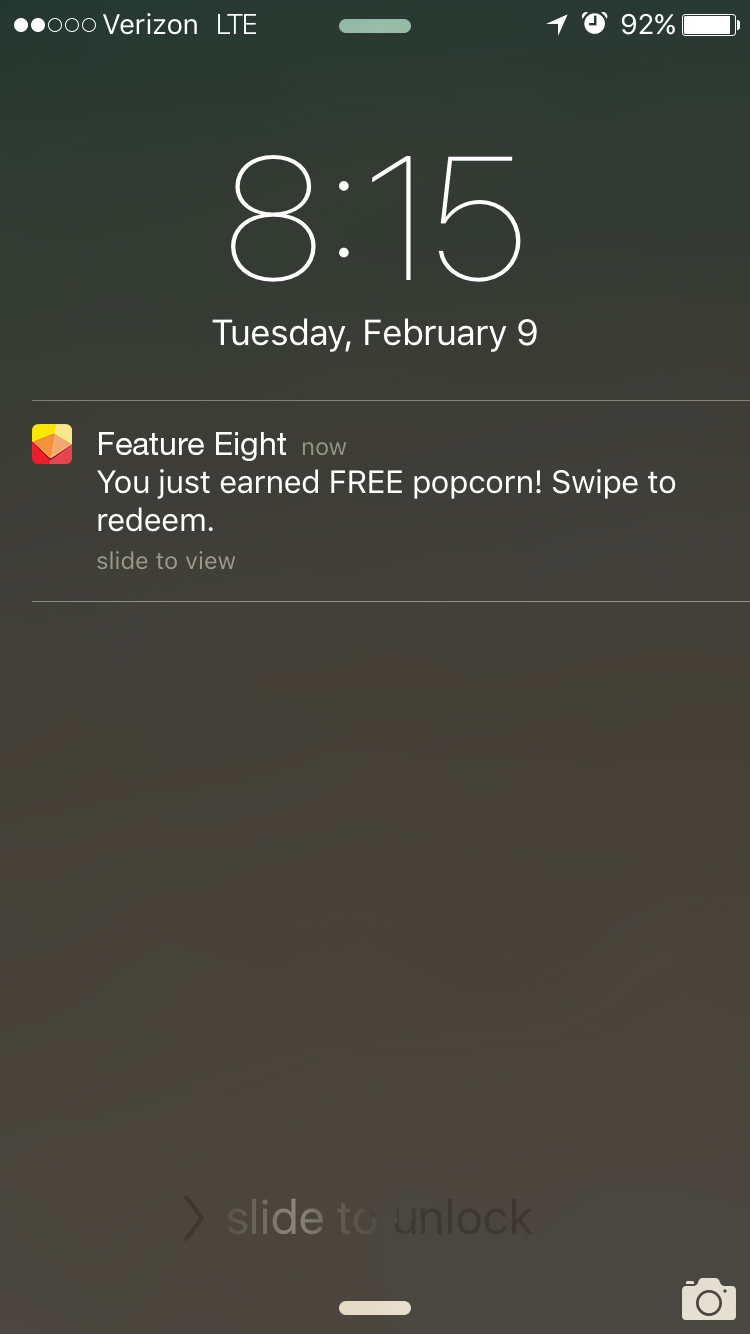 The New Coupon & Gift Card Experience
Coupons and gift cards are also great candidates for mobile wallet. Gift cards can be sent via email and users download them to their wallet app with a click of a button. This way they are never lost and are more likely to drive store visits. Balances can be updated on the pass itself.
For coupons, stores can share their weekly deals or offers via email in lieu of printed coupons. Or, if there's an ongoing offer that changes every week (ex: sale on vegetables for Meatless Mondays,) a brand can update an existing pass with the latest information, and notify its wallet pass holders via a notification. Outdoor retailer REI uses mobile wallet in a similar way, updating its pass with reminders as a big sale approaches.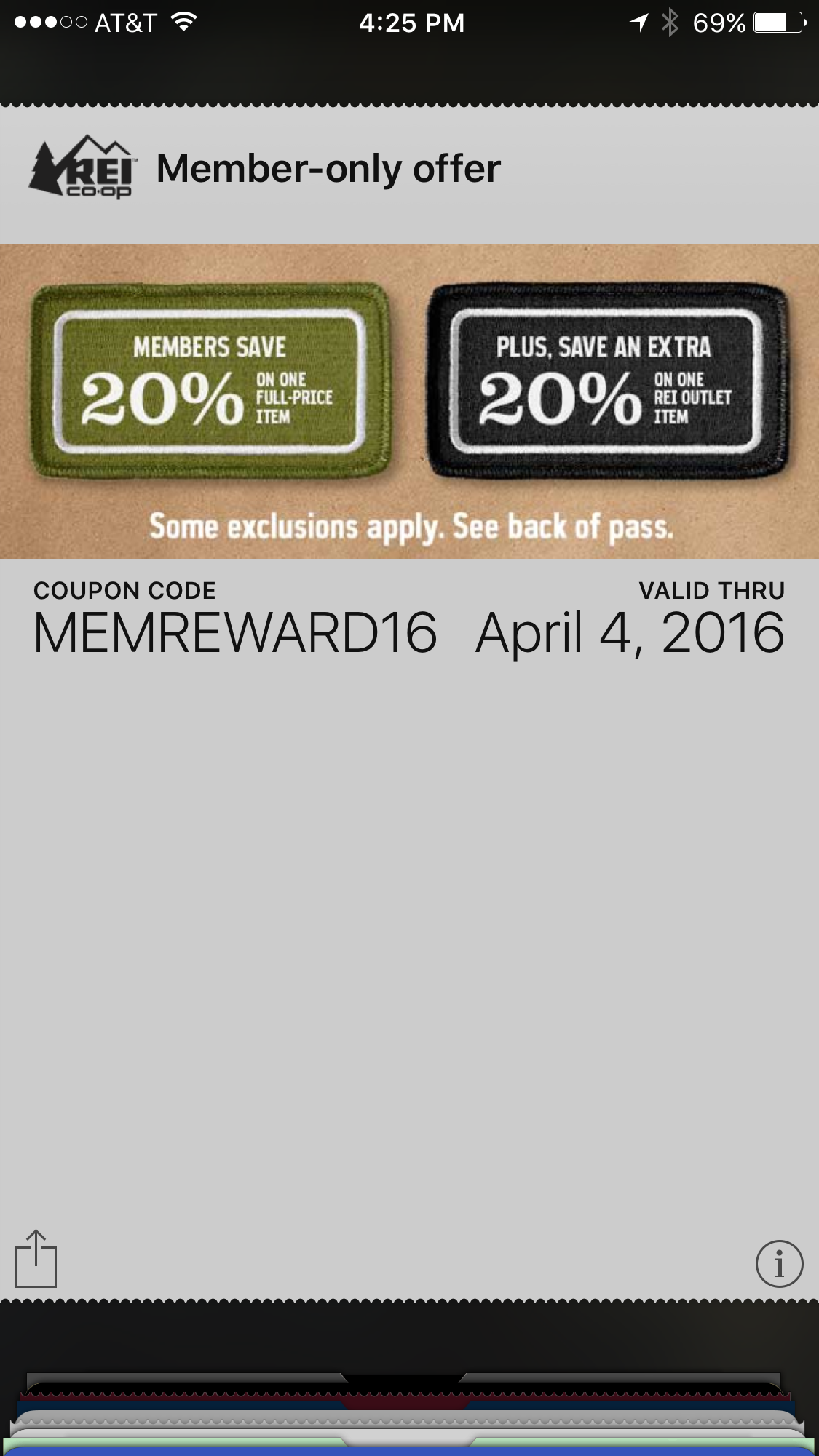 Mobile Boarding Passes & Keyless Entry
Forget about lost keys or boarding passes. Airlines can use mobile wallet for digital boarding passes, allowing users to check-in for their flight and download the pass prior to arriving at the airport, meaning shorter lines and less waiting. What if a gate changes? No problem — passes can easily be updated with the latest information and a change notification can be sent to travelers with the most up-to-date information.
Hotels and hospitality groups can also use mobile wallet to give customers a seamless experience. By pairing a mobile wallet pass with beacons, hotels can create mobile keycards. No longer is there a need to replace lost key cards, saving frustration for the traveler and costs for the brand.
We've Only Just Begun
With mobile wallet, brands can digitize many of their traditional use cases and better support customers while cutting costs and streamlining the user experience.
Wallet provides lots of opportunities to cut costs, reduce waste and take advantage of technology to help. We've only scratched the surface with:
Loyalty cards

Coupons

Offers

Event tickets

ID cards

Gift cards

And more
So in honor of earth day, why not try out Urban Airship Wallet with a free trial? For more ideas and examples, check out our Mobile Wallet Inspiration Guide.
Subscribe for updates
If the form doesn't render correctly, kindly disable the ad blocker on your browser and refresh the page.
Related Posts
Categories