Practical GAI Applications While the Dust Settles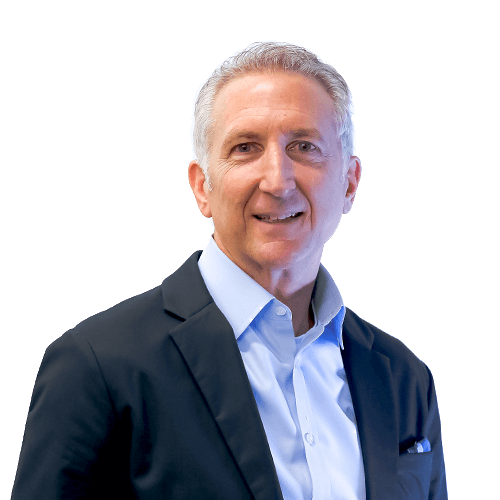 If you're like me, you can't open your email or news feed without seeing dozens of references to AI.
We're all experiencing the acceleration of interest, debate, excitement and fear surrounding AI. The origins of AI go back decades, but the heightened interest has certainly been driven by recent Generative AI (GAI) alternatives. These promise advancements in AI application through the availability of larger learning data sets.
On a personal level, you may have found lots of ways to leverage GAI to make your day-to-day tasks more efficient — whether it be creating slides for a presentation, writing or refining a paper or crafting a note to a friend.
In our professional lives, we see potential applications for GAI in virtually every department, but these use cases also introduce concerns about when, where and how to apply AI and what implications can arise.
GAI Concerns
Speaking with customers, we generally hear three primary concerns about applying GAI in production environments:
What regulatory decisions will be made governing the use of AI and how could that impact my use case?
Who owns data inputs/commands that are feeding the AI-enabled use cases?
Who owns the intellectual property rights for AI-generated output, and what are the legal ramifications?
Absent additional clarity on these topics, it will take time for brands to implement widespread use of AI in production environments, and perhaps longer before brands are comfortable allowing GAI to automate decisions.
GAI at Airship
At Airship, we have a long history of being first. We take pride in providing innovative solutions to address the needs of the market and we see lots of potential in applying AI to mobile marketing. We believe GAI can be an important tool for enhancing the efficiency of marketing departments.
We're proud to announce that we added GAI to the Airship platform in April to enable mobile marketers to iterate on copy, offers, subject lines and other content.
For our purposes, GAI is all about generating and refining content according to your editorial needs. You control all the inputs, as well as the decision rights on use of the output. You can use GAI to create variations of messages for testing or to accelerate the development of creative options.
Of course, Airship's GAI tool supports multiple languages and the ability to leverage emojis (which we know can drive engagement).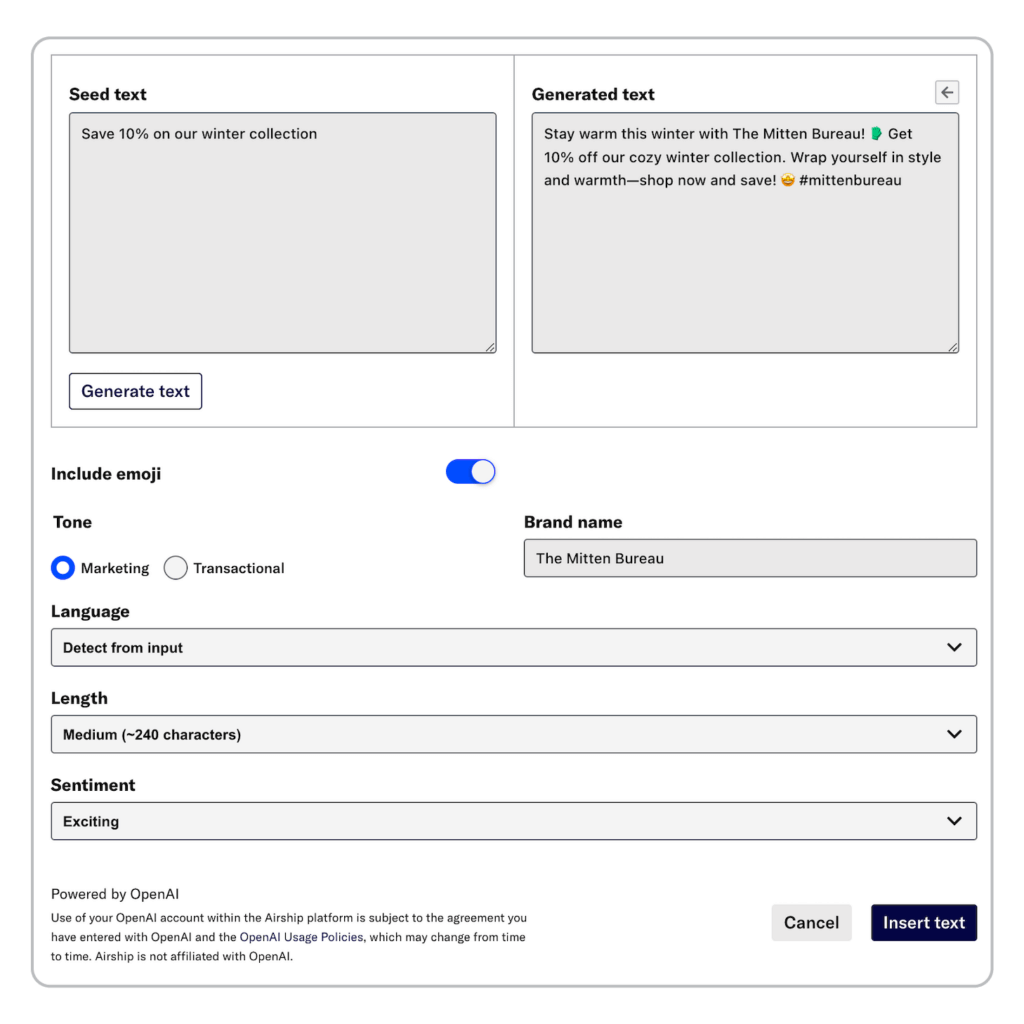 The hype, focus and evolution of GAI are sure to continue in the coming months, but there are real-world applications for the technology today. When used under the right conditions, GAI can drive efficiency and time to market, while ensuring that decision processes and governance remain unchanged.
To learn more about Airship's Generative AI capabilities contact us today.
Navigator is Airship's customer newsletter covering the latest mobile app industry trends, product updates, use cases and best practices, and other learning resources. It's yet another resource to help you deliver better mobile app experiences and create greater value more quickly. If you'd like to receive our monthly Navigator newsletter, please sign up here.
Subscribe for updates
If the form doesn't render correctly, kindly disable the ad blocker on your browser and refresh the page.
Categories