Playbill Passport App Brings Contextual Mobile Engagement to Broadway Audiences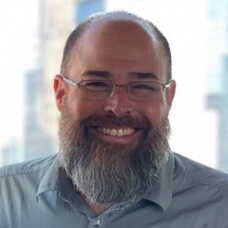 Playbill® Inc., publisher of the iconic program exclusively servicing all Broadway theatres, is showing off its Playbill Passport app today at BroadwayCon. We're happy to join them there, along with our partner, Broadway Voice, who developed the app, to showcase entirely new experiences available to theatregoers at all 41 Broadway shows and theatres.
Playbill Passport is an interactive companion to the classic Playbill magazine that has served Broadway audiences for more than 130 years. The app is designed to enhance the entire theatre-going experience — before the show, during intermission and after the curtain comes down.
Show content and ticket information, as well as local travel and reservation services help plan your next trip to Broadway. Once at the theatre, the app uses a combination of Gimbal proximity location services and technology and Urban Airship's mobile engagement platform to automatically welcome you and provide content personalized to your interests and the show you are about to see, as well as nearby entertainment offers spanning restaurants, bars and other venues.
App users can scan their printed Playbill cover to access premium show content (its players, creators, photos and videos) and can access this content at any time afterward, in addition to sharing their memories on all social platforms. The app also offers access to essential and fun information, from the show's run time and intermission, to concession and other services available in the theatre, as well as the stage door's location for autographs. The history of each theatre is another fan favorite.
We've had the pleasure of working with Gimbal to bring contextual mobile engagement to many events and venues with great effect, but Playbill Passport is a first for Broadway, and one that's sure to add a whole new interactive way to experience and share the rich tradition of Broadway theatre.
Playbill Passport is currently available in the iTunes app store and can be downloaded here. An Android version will be released in 2016.
Subscribe for updates
If the form doesn't render correctly, kindly disable the ad blocker on your browser and refresh the page.
Categories