Only Airship AXP is 100% focused on MAX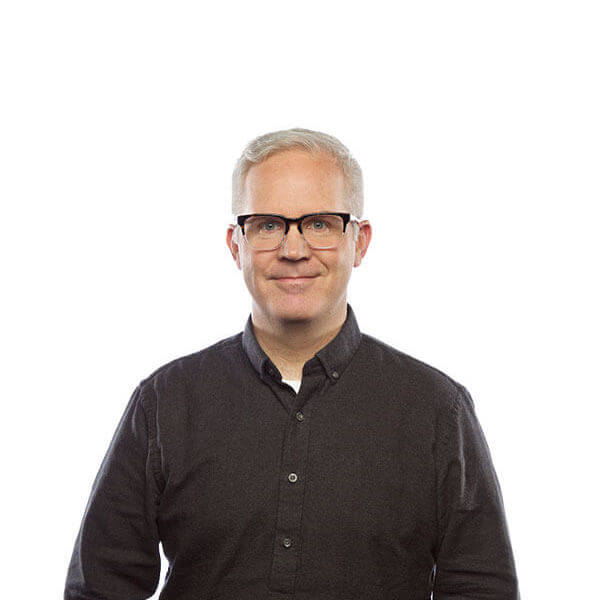 Why Airship App Experience Platform (AXP)?
Over the last two years, we've seen a steady shift in mobile app usage. Airship's platform data shows a 31% increase in app users in 2020, which is nearly double the growth rate of 2019. The world's leading mobile-first brands understand the importance of the mobile app and the relationship between app experiences, loyalty and monetization.
Mobile apps have become more than a promotional channel. They are quickly becoming the preferred destination for a brand's most loyal customers. Brands are now being tasked with creating mobile app experiences (MAX) that move customers through the app journey to become loyal brand advocates who take high-value actions.
How do leading brands master MAX? It's simple. They rely on the Airship App Experience Platform (AXP). It's the only enterprise SaaS platform that's 100% focused on helping brands master the full lifecycle of MAX management.
We've designed AXP to address the core executional challenges brands have been sharing with us over the past year:
Access to meaningful data that enables personalized mobile app experiences
Ability to manage and leverage data properly in an evolving data privacy landscape
Tools to rapidly implement mobile app experiences that don't rely on lengthy development cycles to deploy or update
What's new?
Airship AXP includes groundbreaking innovations, such as AXP Preference Center, AXP Surveys and AXP Scenes, which give mobile app teams full autonomy to create, automate and adapt rich, native app experiences for every step of the customer journey. And do it at the speed and scale of mobile.
And the best part – AXP reduces app teams' dependence on development resources. Many rich app experiences require developers to not only write custom HTML, but also maintain it. AXP Scenes gives marketers an interface to customize and personalize app experiences from the ground up so they can launch campaigns quickly and cost-effectively. And much more!
Journeys: The AXP Journey tool enables single or multi-touch interactions that can be targeted to customers based on deep customer data, such as customer attributes and segments, available through the platform. These attributes and segments are the basis for your audience definition and, when combined with advanced design functionality, enables the creation of robust, personalized experiences that can be tested and analyzed for maximum business impact.
Scenes: From the moment customers open the app, AXP Scenes helps marketers guide them through each phase of their journey. Perfect for new customer onboarding or highlighting new app functionality, Scenes can also be used to highlight products, promotions, events, trends or anything else you want a customer to see while they're in the app. And Scenes doesn't require development or hard coding. It's built entirely within the UI in a visual editor so you can design, launch and modify rapidly.
Surveys: AXP Surveys gives marketers and mobile product owners the ability to collect granular feedback from users while they're engaged with the app, resulting in actionable insights to improve app experiences without developer involvement.
Preferences: Let customers have the experiences they want by allowing them to opt in only to the content they care about. Marketers can create an AXP Preference Center without hard-coding it into the app, so any time they want to make changes or updates, they have the power to do it. They can set the Preference Center to collect and manage data from the app only or integrated with other preference and opt-in data within the enterprise. Data collection is also supported through our Surveys and Forms capabilities.
Who Should Care About AXP?
Brands that want to drive revenue through their mobile app will care a lot about AXP. Too often, app users fall off after 7, 14, and 30 days and never come back. That's because traditional mobile marketing treats mobile apps as a channel. AXP changes all that – by treating mobile apps as the preferred destination where the value exchange between customers and brands is most respected and rewarded.
With mobile usage data trending upward, brands that want to win on mobile can no longer afford "good enough" solutions when it comes to their mobile apps. More than 25% of Fortune 500 companies rely on Airship to help them create and execute winning app experiences.
The mobile app imperative is about creating mobile app experiences that drive more user activity, loyalty and ultimately higher app monetization. AXP is the foundational platform for enabling mobile app experiences (MAX) at scale. And all of us at Airship are committed to helping you become a master of MAX with the power of AXP.Don't let your mobile app fall victim to "channel thinking." Connect with us today to learn more about Airship App Experience Platform (AXP) and how you can drive higher activation, engagement, loyalty and revenue with mobile app experiences.
Subscribe for updates
If the form doesn't render correctly, kindly disable the ad blocker on your browser and refresh the page.
Categories