One Trillion Push Notifications Celebration & Giveaway!
Our contest has closed, but you can still be a winner: get started with Urban Airship push notifications for free today!
---
"Your boarding gate has changed…"
"There's a weather advisory for your area today…"
"The boots you added to your wish list just went on sale…"
Whether they're getting us where we're going, helping us avoid a hassle, or making sure we score a sweet deal, push notifications are a valuable part of our everyday experience.
Back in May 2009 when Urban Airship was getting started, few people realized just how explosive the growth of mobile would be.
We've come a long way since then! Today, we're the trusted mobile engagement solution for more than 45k apps for startups and enterprise brands alike. And now, we're getting ready to send our one trillionth push notification for our clients! (Yeah, that's trillion with a T. Learn more about our commitment to scaling to keep pace with our customers' growth from our VP of Operations & Security Christine Ciandrini.)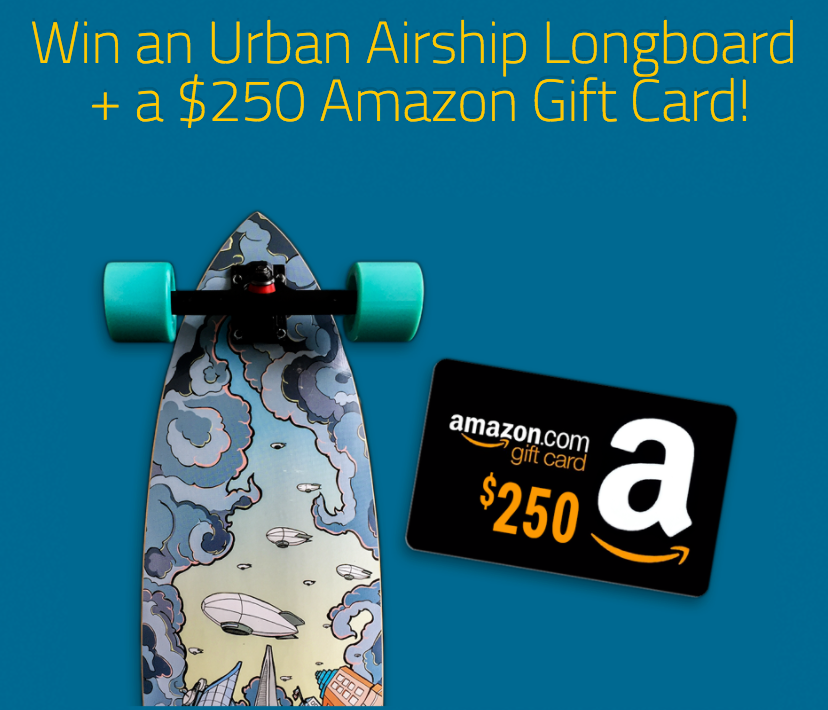 To celebrate this milestone, we're hosting a giveaway! Up for grabs is a $250 Amazon gift card, and an artist-designed, limited edition Urban Airship longboard to ride or display. Click here — or on the image — to go to the entry form.
It's our way of saying thanks to all of you — our fantastic customers (and future customers!) and partners all over the world. We're proud to be the Digital Growth Platform more brands trust to connect with customers on mobile apps, mobile wallets and on the web in real time, at any scale.
So enter today! The giveaway ends May 26, 2017 at 5PM Pacific Time. After the contest closes, we'll choose the winner, email them directly, and announce them on social media and on the entry page.
Good luck — and thanks again for celebrating with us!
Want to learn more about Urban Airship? Schedule a personalized demo anytime, and see how we can help you create real-time, win-win connections with your customers at any scale — on mobile and beyond.
Subscribe for updates
If the form doesn't render correctly, kindly disable the ad blocker on your browser and refresh the page.
Related Posts
Categories