Our Key Takeaways From Mobile World Congress 2017
Over 100,000 people made the pilgrimage to Barcelona for Mobile World Congress this year and members from all of the Urban Airship offices were among them. Beyond the customer meetings and time in the booth, the entire team explored the latest mobile technologies, products and conversations that shaped the event.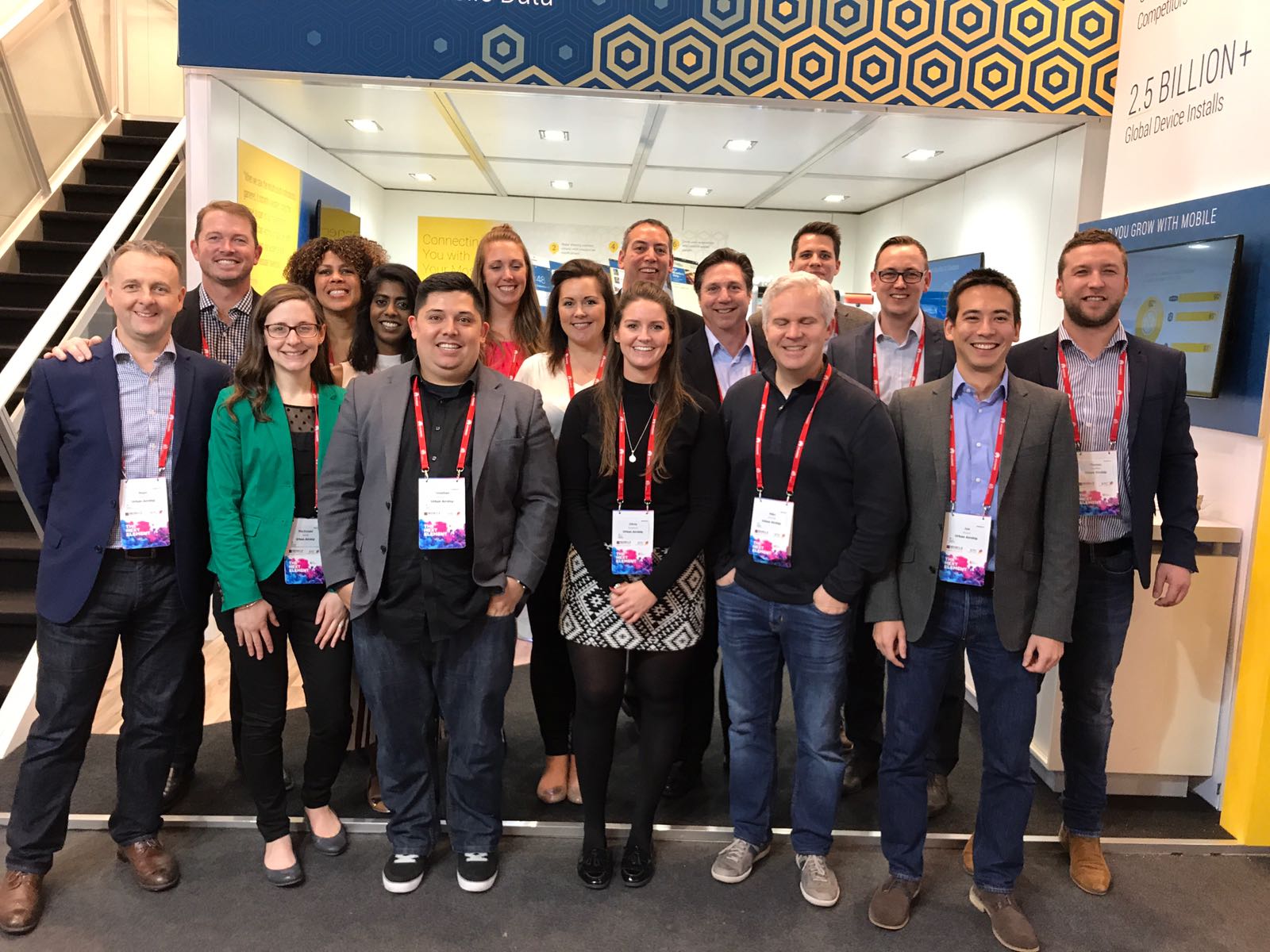 While the team recovered this weekend from the jetlag, delicious wine and jamón ibérico, we've had time to huddle on the core themes and takeaways from this year's event, which we've captured for you here.
Whether you were able to make it to MWC 2017 or not, we'd love to talk with you about the themes covered here — and your brand's challenges and opportunities. Set up a complimentary consultation any time!
Customer Experience Is a Massive Differentiator for Brands
Customer experience was a huge focus at Mobile World Congress — a theme that ran throughout nearly all of the sessions and conversations. Whether a presenter was talking about the future of chatbots or big data, innovations brands are pursuing should all have improving customer experience as their core.
In one session, "Conversational Commerce," a presenter shared a slide with a quote from Harley Manning at Forrester Research that said, "The only source of competitive advantage is the one that can survive technology-fueled disruption: an obsession with customer experience."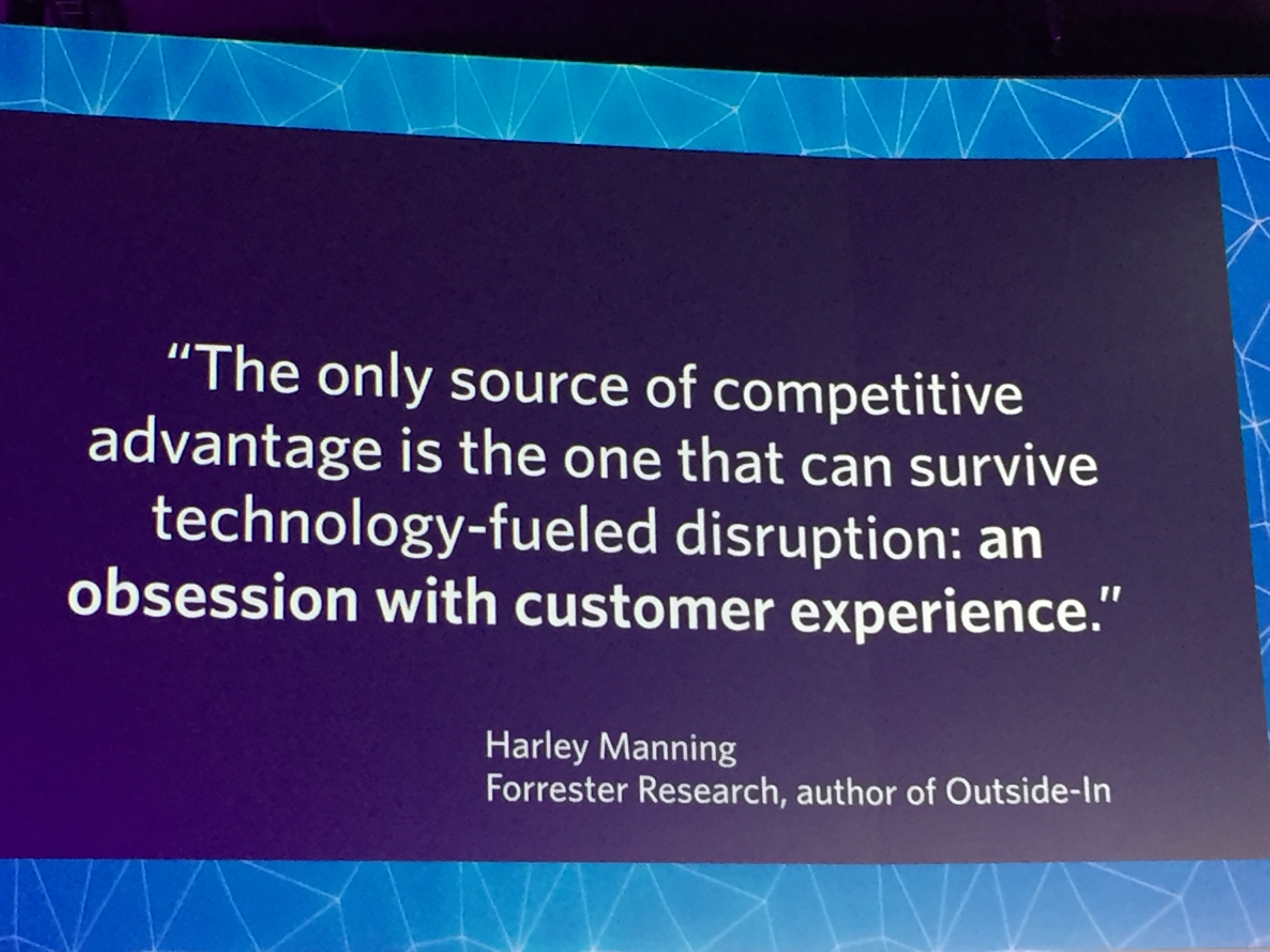 >> Related: How Customer Experience Can Make Or Break Your Business
Think Omnichannel
As brand new channels such as bots, AR and VR start to take off, MWC presenters encouraged businesses to take a step back and ensure they are working towards creating a complete omnichannel experience for consumers — rather than creating additional silos around channels.
Chatbots, for example, have been the industry's darling for a while now. But the growing consensus is that they won't be successful until they harness what brands know from other channels and put it to good use.
As Matt Asay, VP of Mobile at Adobe said during the "The Future of Messaging: Engagement, eCommerce and Bots" panel, "If chatbots are one more silo that isn't tied into data and other parts of the experience, it won't work. Building apps as a silo is not effective either."
There is excitement about new channels and opportunities — but an increasing push for these new tools to be integrated so experiences and messaging build on each other, and create a positive, rather than fragmented, customer experience.
Creating Personalized Customer Experiences
At the session "The Power of Personalization," panelists discussed the need for more — and faster — personalization and consumer-led interactions, the importance of personalizing based on your users' behaviors (on mobile, online and offline), location, and peer networks. Top quotes from our notes:
Per Borgklint, SVP, Chief Innovation Officer & Head of Business Unit Media, at Ericsson: "It's getting easier all the time to consume media — and therefore the experience needs to be more personal. When you use data to make content more relevant, people consume more."
Matt Beal, Director, Innovation & Architecture, Vodafone: "You have to give customers the choice of level of personalization they want." This is true in apps as well, as fine-tuning push notifications is an important way to increase engagement, retention and loyalty.
Amit Ahuja, VP, Mobile & Emerging Businesses, Adobe: It's been a traditional approach with video to capture attention with short-form content, and then deepen engagement with longer-form content. But, he said, context is important — that might not always be the best approach. "In each case, think about your audience and what they want."
Ahuja also made the point that delivering the right customer experience at the right time across every device is a differentiation point for companies now — and the ability to do that comes back to data and a deep understanding of the customer that data can help reveal. And it needs to be seamless to the customer — and much more natural.
In a related session, Thomas Crampton, Global MD, Social @Ogilvy & Mather, OgilvyOne cautioned attendees to stop relying on their own experiences, and instead dig into their data to see how their customers are really behaving today, and what they might want by way of personalization.Crampton also noted that targeting and personalization are related — and that if you're only able to do one as a brand, he recommends targeting. Otherwise, you're personalizing for people who may not be interested in your brand at all.
Perhaps the most difficult part of the shift to personalization, concluded Crampton, is that there has to be a mindset shift within a company to make it work. Many brands are not built for it, organizationally, so it takes buy-in at the top, as well as a team with the skills to make it happen.
Reducing Friction Creates a (Way) Better Customer Experience
Many sessions discussed reducing friction to improve customer experience. In our own booth, Jonathan Rueda, a product specialist for our mobile wallet marketing solution, Reach demonstrated a frictionless, single-tap, NFC payment plus mobile loyalty program enrollment solution through Apple Pay.
Developed in partnership with USA Technologies, this approach is set to be a game changer for loyalty and rewards programs. It's a particularly exciting opportunity because our survey of 2,000 consumers in the U.S. and U.K. shows that 82% of survey respondents are more likely to join a loyalty program if they can automatically enroll at purchase with no forms to complete.
>> Related: For more mobile wallet marketing stats and details, download our State of Mobile Wallet Marketing survey report
More details on the next evolution of mobile loyalty programs are in this press release; you can also sign up on this page to be considered for our early access program if you're looking to streamline your mobile loyalty programs in a way that will delight your customers.
This is the Year for Voice & "Cognitive Conversations"
In a session titled "Artificial Intelligence: Chatbots and Virtual Assistants," panelists discussed their different perspectives on voice interfaces.
Gummi Hafsteinsson, Product Management Director, Google Assistant noted, "Just like mobile didn't replace the desktop, voice will not replace apps and websites — it will be another way to interact." And sometimes it will be the most convenient way.
It should also be a priority for these interactions should take place in the most natural way possible. Hafsteinsson noted that their goals for Google Assistant were: 1) Offer a natural way to interact with technology; 2) help people get things done (not just finding information, but accomplishing a task) and 3) making it very personalized — connecting it with your location, calendar info, phone, etc.
A cognitive chatbot should be about having a conversation, said panelists, that engages the user; focuses on the user's broader concern; builds on an idea; and leaves the user inspired and satisfied.
Cognitive conversations can occur through almost any channel: mobile apps, web apps, IVR phone calls, messaging platforms like Facebook, Twitter, Slack, and personal assistance devices (Amazon Echo, Google Home, Siri, etc).
>> Related: See more about how Urban Airship customers will be able to put mobile audience intelligence to work in any of these channels with our Mobile Growth Platform
And conversational chatbots still have lots of potential, with many organizations already building advantage from them — presenters mentioned several companies using chatbots in innovative ways, including H&R Block for tax prep; 1-800 Flowers' Gwyn for gift concierge services; and the Royal Bank of Scotland for account management.
Leveraging the Untapped Potential of Location
In their panel, "Cracking the Location-Based Marketing Code," Michael Weaver, VP Product Strategy, MediaMath and Ilicco Elia, Head of Mobile, DigitasLBi encouraged attendees to broaden their thinking about location to think of location in three ways:
Where is my customer right now? (hyper local and geo fencing)

Where has my customer been? (location-based audience targeting)

What has my customer done? That is, what is their context? (What device are they on; what are they doing right now; what kind of apps do they have; is there anything else happening around them that is relevant, etc.)
There are so many more signals available on mobile — which means there are many ways to understand a consumer — and individualize their experience.
>> Related: See how the U.S. Open leveraged location-based push notifications to drive a delightful user experience
Netflix CEO Touts Growth Marketing Principles: Experiment & Iterate
In his keynote address, Reed Hastings, Founder and CEO Netflix, described a lot of growth marketing and mobile growth principles Netflix has used to make decisions about their business.
Hastings told the audience that Netflix is focused more on telling incredible stories than screen size — they don't design for mobile. Instead, they try to make sure their content looks great on whatever screen their customers are using.
Hastings also said they have learned from experimenting because " What's amazing about technology is that it's very difficult to predict. We learn and adapt rather than committing to one direction. We are flexible and we learn as we go."
Flexibility, experimentation and iteration are also key for mobile growth. (Check out our eBook, 15 Essentials for Mobile Growth, to learn more.)
Google's Android Messages Using Rich Communication Services (RCS) Is Leveling Up
There was buzz at MWC about Android Messages and Google's focus on rolling out RCS on a much broader scale. If it succeeds, Google will be competing with iMessage and messaging apps like Facebook Messenger and What's App. Some brands like Gamestop and Walgreens are already experimenting with Android Messages.
We're signed up to be part of the beta, and we're looking forward to seeing how the service evolves. (If you're interested in working with us on it, get in touch.)
See more history and context on Android Messages in these articles from Recode, Wired and CNET.
Using Mobile Data & Analytics Everywhere
Emily Buckman, Strategic Consultant at Urban Airship participated in a podcast with our friends Rafe Blanford and Ilicco Elia at DigitasLBi and covered some of the most exciting aspects of this year's event, including enabling mobile technologies (like Aira glasses as a service) and smart cities that will efficiencies and make people's lives easier.
They also discussed the need and opportunities for mobile audience intelligence analytics to power more and better customer experiences. Says Buckman, "I think the critical thing is having the right measurement in place inside an app to be able to monitor user behavior — what they're browsing, where they're getting stuck, when they're dropping out of a payment or a registration process. All of those things help you understand where your customers are at in their experience with your brand. And getting this data allows you to act accordingly, automating messaging in real time at the right time based on what people are doing or are trying to get done inside your app."
>> Related: Leveraging your mobile audience intelligence to create better customer experiences.
Listen to the full podcast below.
Final Thoughts & Insights
Connecting and consolidating data is critical in making a better, more personalized customer experience. After MWC, I'm even more excited about the evolution of our Mobile Growth Platform — and our Open Channels and Open Profiles which will allow our customers to use what they know about their customers from mobile interactions on any platform. Learn more about that here. The future is wide open — and customer centric — and we're thrilled to be part of it.
What did we miss? Leave your key takeaways from MWC in the comments below, or send a tweet our way. And, as always, contact us any time to talk through any of the themes in this post. We'd love to help you deliver a better customer experience on mobile.
Subscribe for updates
If the form doesn't render correctly, kindly disable the ad blocker on your browser and refresh the page.
Related Posts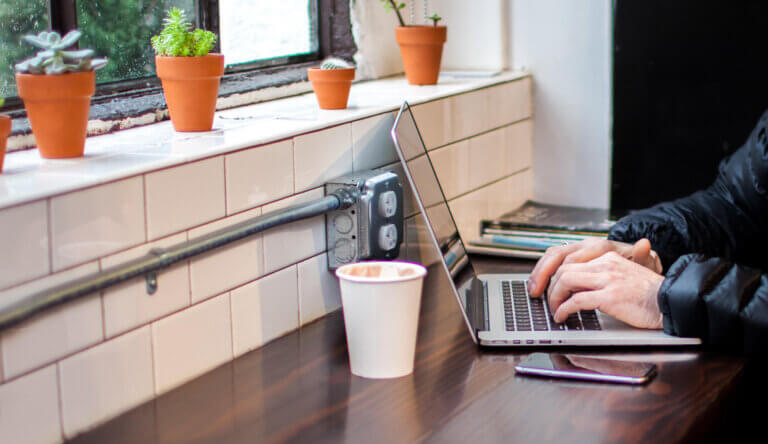 How Customer Experience Can Make Or Break Your Business: My Top 5 Takeaways from the SaaStr Conference
Categories