Mobile Will Turn Cyber Week into Cyber Month
And that could be a great thing for both consumers and retailers that want to opt out of the holiday shopping frenzy.
Halloween has just come and gone, and we've become accustomed to seeing retailers deck the halls for the holiday shopping season long before the pumpkins begin to rot. What's less visible is how digital marketing reshaped the holiday season, and we're now seeing mobile change it once again.
The Internet and desktop computing spawned Cyber Monday, when shoppers returned to their desktops at work Monday morning with items still on their lists. Digital's growing influence on offline sales — estimated by Deloitte Digital to impact 64% of all offline purchases by the end of 2015 — turned Cyber Monday into Cyber Week. Even more rapidly, we predict mobile will turn Cyber Week into Cyber Month. And that could be a great thing for both consumers and retailers that want to opt out of the holiday shopping frenzy.
Mobile plays a huge role in pre-shopping activities. According to multiple studies by Google, 87% of consumers perform digital research before entering a store. 82% use their smartphone within stores to help them make product decisions and 69% of smartphone users are more likely to buy from companies whose mobile sites or apps help them easily find answers to their questions. Mobile's influence on offline sales has grown 500% over the past three years, doubling every year since 2012.
Mobile's huge, but that's only part of the story on why Cyber Week will become Cyber Month. The reasons are more to do with the nature of mobile compared to other digital channels.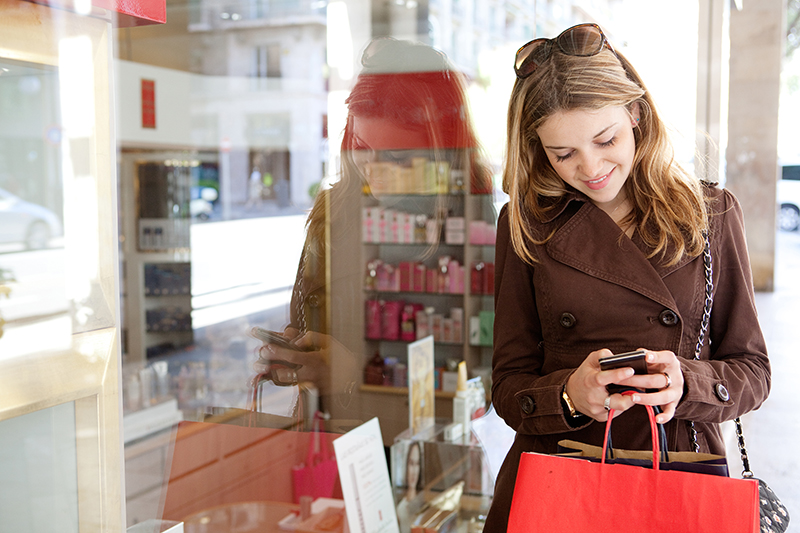 Mobile is not a broadcast channel. It's more personal and requires greater relevancy. Marketing over a longer period of time gives retailers a chance to really get to know their customers. So rather than just continually sending "50% off!" offers or sending messages that shout "Come on in!" to people passing by retail locations, marketers now have a chance to observe their customers and take note of their preferences and affinities to send them exactly what they want, when they want it.
In 2014, retail apps doubled their notification send volume on key shopping days — Thanksgiving, Black Friday and Cyber Monday — trying to take advantage of mobile's immediacy to send general sales promotions to app users. However, consumers were most engaged with notifications on the Saturday before Thanksgiving (2014 Holiday Recap, Dec. 2014). Had retail apps focused more messaging on pre-shopping activities where consumer engagement rates were higher, they could have determined shoppers' interests to tailor subsequent notifications and achieve four to seven times greater response that highly targeted notifications receive over messages broadcast to everyone (Good Push Index: Targeting, May 2014).
With a greater focus on Cyber Month versus Cyber Week, retailers can know exactly what's on a customer's list, check it twice, and pursue increasingly targeted strategies that have less to do with what specific day it is, and more to do with sending the right message at the right time.
Subscribe for updates
Related Posts
Categories