5 Ways Brands Win With the Right Mobile Engagement Automation Partner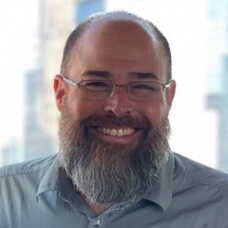 Download the new report "The Forrester Wave: Mobile Engagement Automation, Q3 2017: Automate Hyperpersonalized Engagement in Consumers' Moments" and get the webinar recording featuring speaker Julie Ask, Vice President and Principal Analyst, Forrester, to gain a deeper understanding of MEA vendor selection considerations.
---
"Enterprises must pivot toward delivering proactive, hyperpersonalized content and services when and where a consumer needs or wants them," writes Forrester Research, Inc. in a new report, "The Forrester WaveTM: Mobile Engagement Automation, Q3 2017: Automate Hyperpersonalized Engagement in Consumers' Moments" in which Urban Airship was named a Leader.
A new Forrester Wave report doesn't come along every day; our observation is that the research firm tackles topics they feel are critical to the success of the digital business professionals they serve. In this case, we believe the report is an acknowledgement that creating deeper customer engagement through in-the-moment, mobile-first experiences will increasingly be a core competency for enterprise brands to succeed.
We're providing a complimentary copy of the report — you can get it right here. You can also access our on-demand webinar eaturing one of the report authors, Julie Ask, Vice President and Principal Analyst, Forrester Research, as well as a complimentary mobile engagement automation RFP template we buit to help you and your team create a decision framework for evaluating mobile engagement vendors.
Whether your brand is ahead of the curve or behind, looking for a new partner or wondering what capabilities are crucial going forward, we hope the report, webinar and RFP template will help you drive business-critical decisions around mobile growth in your organization.
As you think about the key competencies you need in a mobile engagement automation partner, we wanted to share what we believe are five of the most important business outcomes of partnering with the right MEA vendor:
1) Future Proof Your Marketing Stack
We have a big vision for the future of customer engagement (See our CEO Brett Caine's article in the Harvard Business Review to learn more about it). As more devices and marketing channels like chatbots, home assistants and more proliferate, the only way to keep pace is to use a system with easily accessible, open APIs that allow you to share your customer's latest context and create in-the-moment engagement experiences on any channel or device.
In the report, Forrester writes: "Firms looking beyond their existing marketing cloud providers for a full-featured and scalable mobile engagement solution with a proven track record and a product roadmap to more than satisfy future needs should put Urban Airship high on their consideration lists."
2) Build Deeper Connections With Customers — On Any Channel
Building on that concept, we believe it should be easy to leverage your mobile data anywhere and everywhere you need it to drive real-time customer engagement, conversions — and of course revenue. This vision is part of the reason leading brands across all verticals — including 25% of the Fortune 100 and 20% of the Global 100 — partner and stay with us (we have an enviable customer retention rate).
A mobile engagement partner should have a very broad idea of what "mobile" is and means. As "connected" experiences continue to proliferate across all kinds of screens and interfaces, it should be easy to power personalized notification-style messages anywhere and everywhere. Forrester writes in their Wave report: "Urban Airship goes well beyond mobile with this multichannel platform that reaches connected products and leverages AI to make recommendations and optimize engagement."
3) Execute in Real-Time at Scale
Real-time interactions with users shouldn't be aspirational, they need to be the norm. We frequently hear from customers who've made the move to Urban Airship from other vendors that the competition just doesn't have the infrastructure to deliver lightning-fast messages. For contextually relevant, in-the-moment messaging, that's a critical requirement. We've been thinking about speed and scale from the beginning, and we continue to deliver on that promise for customers.
4) Leverage User-Level Mobile Data to Grow Your Business
User-level behavioral data powers customer engagement and growth. Creating authentic connections requires not only a deep understanding of your users, it requires you to be able to put that understanding to work in real time at scale. That's why we've invested over the years in our mobile analytics and customer intelligence solutions Insight and Connect as well as our machine-learning solution Predictive Churn — and why we believe Forrester rated us in this Wave report the highest among all vendors, a 5 out of 5 in the analytics capabilities criteria. No other vendor scored higher in the Analytics Capabilities and Execution Scale criteria, which we believe are the foundation for customer-centric marketing.
5) Create Delightful Experiences — Regardless of the Size or Expertise of Your Team
A lack of expertise or access to developer teams shouldn't stop a good idea. That's why Urban Airship has a deep bench of mobile experts — technical, strategic and execution support services — to help you integrate, ideate and execute campaigns. It's a major benefit of having been partnering with clients since 2009: we know what's possible, we know what works and we help our clients get it done.
Download the report any time — and get the related webinar recording.
Want to talk mobile engagement now with one of our experts? We're always up for learning about your goals, your challenges and your strategy, and sharing what we know to help you get where you need to go. Get in touch and let's talk.
Subscribe for updates
If the form doesn't render correctly, kindly disable the ad blocker on your browser and refresh the page.
Related Posts
Categories