Live Activities Score Big for the NCAA Basketball Tournament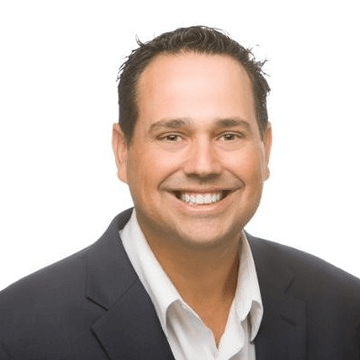 A Navigator letter from Dino Michetti, Airship Vice President and General Manager, North America
It's exciting to see how Live Activities is becoming a valuable customer experience enhancement for brands. The early adoption of Live Activities during the midterm elections and World Cup, the utility of Live Activities for rideshare apps and QSRs, and the latest success of Live Activities during March Madness, demonstrate the potential of Live Activities as a streamlined method for delivering dynamic content specifically requested by app customers.
As real-time updates delivered directly to lock screens, Live Activities are less interruptive than receiving multiple notifications, and it keeps dynamic information immediately visible to customers for the duration of the event or discrete activity. However, the media industry foresaw challenges with Live Activities, given the importance of app sessions to drive ad revenue and the concern that showing live content on the lock screen might discourage customers from accessing the app.
The data collected during March Madness shows that app users who launched Live Activities had 600% more app sessions than users who did not.
The data collected during March Madness shows that app users who launched Live Activities had 600% more app sessions than users who did not. This is a testament to the effectiveness of Live Activities in not only providing live content to the end user in a simplified manner, but also as a springboard to generate greater app opens and page views.
Airship's Scaleable Support for Live Activities
During a typical soccer match, rideshare or BOPIS experience, there are relatively few live updates — usually less than 20. But for March Madness, there were more than 100 live updates per game, with many games running in parallel! The need to send more than 100 interactions within a two-hour window is validation of Airship's ability to easily deliver LIve Activities at volume. It's exciting to see the potential of Live Activities and how its adoption in different industries and contexts will create new and innovative uses.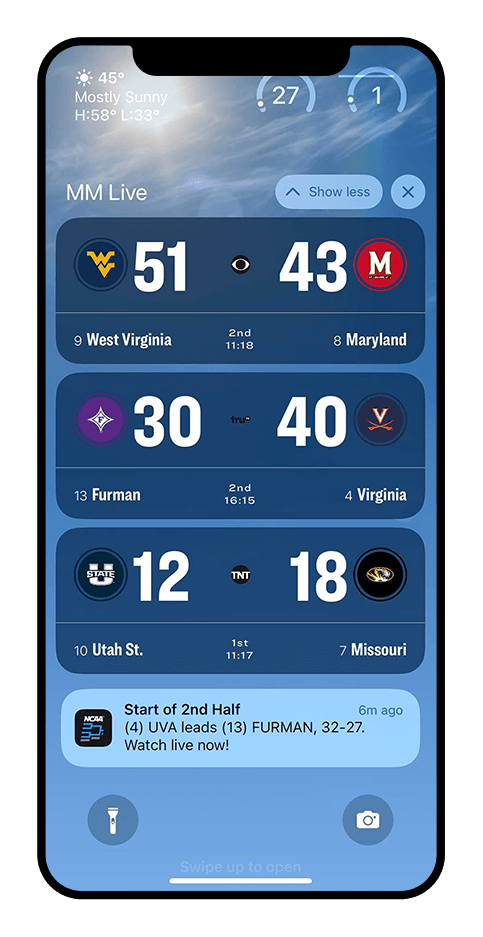 One more thing.
While Live Activities is unique to Apple, and Android hasn't shared plans for similar offerings, we know brands want to provide common app experiences across both major operating systems. To enable this duality, the engineers at Airship have worked to enable similar functionality for Android devices through the Airship platform, and we plan to make it available later this month.
To learn more about Live Activities or to brainstorm possible use cases for your app, please reach out to your account manager or contact me directly.
Navigator is Airship's customer newsletter covering the latest mobile app industry trends, product updates, use cases and best practices, and other learning resources. It's yet another resource to help you deliver better mobile app experiences and create greater value more quickly. If you'd like to receive our monthly Navigator newsletter please sign up here.
Subscribe for updates
If the form doesn't render correctly, kindly disable the ad blocker on your browser and refresh the page.
Categories