It's Time for Marketers to Advance Their Use of Mobile Wallets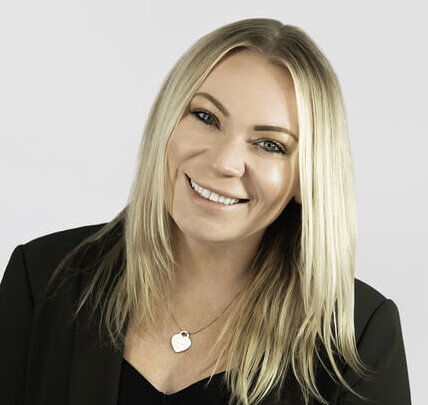 By 2024, nearly 5 billion consumers globally will have adopted mobile wallets, forcing brands to better tap into the potential of mobile wallet marketing strategies in unison with mobile payments. A recent Airship/Sapio Research survey of 11,000 consumers found the #1 use of smartphones while shopping in physical stores was "using loyalty cards or coupons saved to smartphone mobile wallets."
…brands are doubling-down on how mobile
wallets can streamline customer experiences
and provide the convenience and rewards that
high-value, loyal customers crave.
As a result, brands are doubling-down on how mobile wallets can streamline customer experiences and provide the convenience and rewards that high-value, loyal customers crave. In this blog post, we detail some of the top-level benefits of mobile wallet marketing and present a sampling of the use cases brands are actively deploying across different industries.
Convenience Beyond Checkout
Contactless payments saw a massive increase during the pandemic because customers wanted to avoid touching highly trafficked payment terminals. As of 2022, 90% of retailers across the U.S. now take Apple Pay. However, the value of mobile wallet goes way beyond touch-free checkout. As shoppers pay with Apple Pay and Google Pay, loyalty rewards can be automatically applied and new points seamlessly rewarded, enabling a seamless payment-to-loyalty checkout experience in seconds. According to Forrester Research, Inc., 63% of U.S. online adults agree that loyalty programs influence where they make purchases ("Forrester Infographic: US Consumer Attitudes Toward Loyalty Programs," February 4th, 2022).
Mobile wallet adoption among airline travelers, concert goers, diners, gym goers, movie theater enthusiasts and practically every other out-and-about spending cohort you can think of continues to grow year over year. In fact, the ubiquitous use of mobile wallet boarding passes has airlines redesigning lobby areas to get travelers on their way more quickly.
Reward Customers Everywhere
Customers want to be rewarded for what they spend with your brand, whether it's time or money.
Mobile wallet is the most seamless path
for not only distributing rewards and coupons,
but also for encouraging redemption.
Mobile wallet passes are location aware, allowing customers to be notified when they're near the brand's physical location and have rewards or coupons available to use. Coupons and loyalty passes can also be updated to seamlessly show new offers on the pass, and notifications can let passholders know when they've achieved a new loyalty status or if coupons are about to expire. Dynamic pass updates and change notifications can be easily personalized based on a customer's unique profile and purchase history, and language and images can be A/B tested to optimize performance.
Powerful & Flexible Distribution
Since the beginning, Airship has worked closely with Apple and Google to enable some of the most successful brands in the world to build, distribute and update mobile wallet passes with ease across their entire customer bases. Airship's innovative Adaptive Link ™ technology unifies cross-platform mobile wallet marketing by allowing brands to distribute passes with a single link that auto-detects the customer's mobile operating system to serve the appropriate pass.
Adaptive Link can be embedded within any digital channel — a social media post, email, SMS, online ad — or displayed via a QR code on in-store signage, print ads or product packaging. In a single tap or scan, customers can download the pass directly onto their smartphones. If sent through an addressable channel, Adaptive Link pulls in customer information from a business's different systems to instantly personalize the pass. Details like the customer's name, OS, member ID, loyalty status/points and product affinities can be displayed on the pass or replicated as tags to use in messaging segmentation or as automation triggers. It's really just that simple. And has been since we invented this capability in 2017.
Gaining a foothold on customers' phones with mobile wallets can go a long way to forming a direct connection, especially in instances where brands and customers are somewhat removed from each other, like on third-party marketplaces, for example.
A Trusted Mobile Wallet Leader
Our close work with Apple and Google allows us to stay ahead of mobile wallet technology changes, and evolve with them to bring you best of breed mobile wallet solutions. We worked closely with Google Pay to help create streamlined and engaging ticketing and boarding pass experiences, leveraging our expertise in mobile wallet for travel, hospitality and entertainment. Our partnership with Apple has given global brands better loyalty program data and faster enrollment with support for Apple's Value Added Services. Learn more about Airship as a certified pass provider with Apple.
Mobile Wallet Use Cases
Airship enables a vast number of mobile wallet use cases for our customers. Following is a small sample:
Airlines — Many of the world's largest airlines leverage Airship to power mobile wallet boarding passes, drink coupons and airline mileage loyalty cards, in addition to powering their apps. Airship was first to support mobile wallet boarding passes in 2013, and today works with many airlines to create, distribute and update passes instantly with flight delays, gate changes and cancellations, as well as notify travelers of seat upgrades, in-flight entertainment, food and drink available for purchase, and lounge accessibility.
Retail — Retailers have limitless options when it comes to mobile wallet. Everything from loyalty cards, gift cards and coupons can leverage mobile wallet. Retail brands can use Airship to seamlessly update loyalty status, points and rewards and alert customers when they're near a physical location. What's more, when brands use Apple's Value Added Services, customers are more likely to share real contact information rather than fake email addresses. Why? There are no forms to fill out. They just click a button or two and are instantly enrolled in your loyalty program with information from their iPhone or Android device.
Entertainment — When it comes to concerts, movies, sporting events and players' cards, mobile wallet brings digital first to the next level. Gone are the days of hunting down a printer or waiting in line for tickets. Mobile wallet passes for events can be easily distributed via SMS, email, websites or apps, making it that much easier for fans to enjoy the event, knowing their tickets are always accessible. In addition, venues can remind passholders before the start of an event or inform them of seat upgrade offers.
Restaurant — It's no secret that some of the world's largest quick-service restaurants leverage mobile wallet to distribute loyalty rewards. They even gamify the use of wallet passes to grow the number of customers adding it and keeping it on their phones. Mobile wallet offers an additional means for restaurants to grow loyalty program participation and dining frequency, keeping customers in the know on select seasonal fare without the clutter and competition of an inbox.
Mobile wallet continues to improve the customer experience across all industries, but many brands don't know where to start. When it comes to questions about implementing enterprise-grade technology for instantly updateable mobile wallet passes, many global brands trust Airship. Airship can also help drive more customers to adopt your full mobile app experience with solutions to optimize every stage of the app lifecycle.
So what are you waiting for? Let's connect and find out how we can help you leverage Airship's Mobile Wallet solution either alone or in combination with your app and cross-channel strategies to start simplifying your customers' lives.
Subscribe for updates
If the form doesn't render correctly, kindly disable the ad blocker on your browser and refresh the page.
Categories