iPhone In App Purchase via Urban Airship StoreFront Live Today
We're excited to announce the general availability of Urban Airship StoreFront ™ today. StoreFront is the first service of its kind available to iPhone developers that provides client libraries and back-end services for quickly delivering In App purchase to iPhone applications.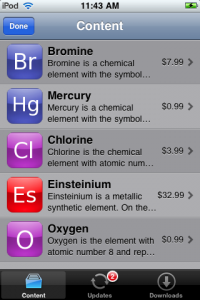 Apple announced support for In App purchase late in 2008 and delivered it with the iPhone 3.0 software update in June 2009. Developers have been scrambling to integrate the service for the last few months and are finding it time-consuming and difficult to manage over time.
In App purchase gives iPhone developers the ability to sell content such as new levels for games, monthly subscriptions for electronic publications or unlock functionality directly within the application. Keeping the user within the application during time-of-purchase significantly increases the usability and likelihood that the sale will be completed without the user being distracted or put off by a complicated checkout process.
StoreFront is unique in that it provides the needed components to view, browse, purchase and deliver content directly to applications. StoreFront also provides:
Easy integration via open source libraries or direct to our RESTful web APIs
Simple content versioning allows you to tweak your content on the fly and alert your users to updates
Manage the delivery of content and updates to content
Deliver free content as well as paid content
Instant scalability with Urban Airship's infrastructure
You can learn more, read the documentation or register today.
Update: Watch how to implement In App purchase with StoreFront in 4 minutes to see how easy it is to get up and running with StoreFront.
Subscribe for updates
Categories