Insights from AMC Theaters, Caribou Coffee & Supervalu: Highlights from Our Minneapolis Digital Engagement Forum
Here's a recap of the highlights from our Minneapolis Digital Engagement Forum – see where we're headed next and register today!
Marketing leaders from AMC, Caribou Coffee and Supervalu were on stage at our Minneapolis Digital Engagement Forum to talk about what's working in digital engagement for their brands. Read on for some of the key takeaways from the event!
If You're Looking for High ROI From Push Notifications, Consider What You Can Automate
"Mobile push has by far exceeded our expectations," said Kelly Hayse, Director of Email, SMS, Mobile App Marketing at AMC Theaters, "not just in how it drives revenue, but also how it drives engagement."
AMC's top performing push notifications are automated — triggered by abandoned carts; geo-based pushes announcing which new movies have come to which markets, and movie release date reminders users can set up themselves.
Because engagement rates and results from push notifications have been so strong, AMC is looking at how they might re-balance their communications from other channels to better leverage app push. For example, most of the communications they've done to loyalty program members have historically been email-based. But, looking at the advantages of push for in-the-moment messaging, they're considering which part of loyalty program messaging might be a good fit for push notifications, and how it might drive even more engagement and revenue.
Digital Experiences Complement In-Person Experiences — and Can Create More Value in Both
When Supervalu launched online ordering and delivery, there was some concern that it might reduce the number of in-store visits said Jennifer Houselog, Digital Product Manager. What they found, however, is that customers who have an account and have ordered groceries online buy more from the brand overall making them are even more valuable than in-store only shoppers.
In fact, customers who had purchased through the app were still coming into the store — in part because Supervalu has more ways to incentivize them to do so, regularly sharing weekly deals, loyalty program perks like an in-store only "Friday Freebie" item, and more with push notifications.
Help Your Brand Stay Customer Focused
Product managers should be the voice of the customer, said Kelly Rehrauer, Product Manager at Caribou Coffee. Different teams have different goals, and revenue targets are always critical, but product managers can help keep the potential impact on the customer front and center. Rehrauer recommends making your product roadmap deeply focused on the Venn diagram overlap where better customer experiences will create more value for the brand and the customer — it's easy to get organization-wide consensus and support for adding features and functions that are directly in that zone, she said. For example, adding Apple Pay, for example, or making changes that remove steps between customers and their coffee.
Cross-Functional, Inter-Departmental Teams are Essential for Success
Each of the speakers at the Minneapolis Forum had significant stories to tell about the internal, cross-departmental relationships they'd built to drive more value for customers and their brands.
Kelly Rehrauer talked about the unique opportunity product owners have to convene both technical and marketing teams to remove siloes, and help everyone get and stay on the same course. She also talked about the deep relationship she has built with the loyalty team at Caribou, meeting with them weekly to share roadmaps, promotional calendars, and audience segmentation strategies to better align promotional efforts in the app and in-store.
Jennifer Houselog at Supervalu said that one of the first things she did after joining was set up meetings with functional teams across the brand to ask "what are your goals for the year?" She wanted to start demonstrating the ways she could help them meet their goals more easily, gain their trust, invite them into conversations about the development of features they cared about — and make more progress on deeply integrating the app and website into all of the brand's customer engagement strategies.
Likewise, Kelly Hayse at AMC realized there was an opportunity to not only convene cross-functional teams, but to show them — in detail, with the numbers — how their efforts were helping create tangible value for the brand. For example, AMC was doing incredibly well in terms of engagement, conversions and revenue growth from their email, SMS and mobile notifications, but the IT teams who had contributed to setting these up weren't really in the loop on the fruit of their labors. Thanks to being clear about the results these channels were driving, Kelly has also been able to secure a dedicated IT resource to help her team set up the automations, triggers, API calls and more they need to continue driving results.
Don't miss out on our upcoming Digital Engagement Forums, coming to cities near you! See the cities and register to attend here!
Subscribe for updates
If the form doesn't render correctly, kindly disable the ad blocker on your browser and refresh the page.
Related Posts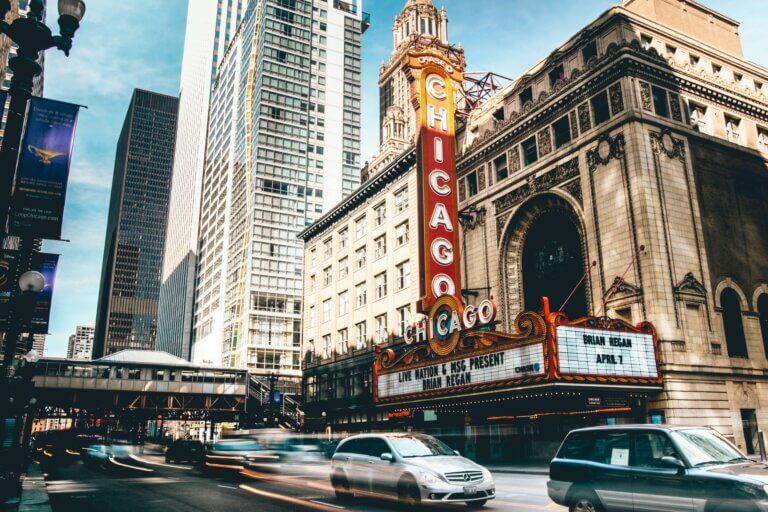 5 Digital Marketing Takeaways From Allstate & Zillow: A Recap of Our Chicago Digital Engagement Forum
Categories