HootSuite Adds Push for Social Notifications
HootSuite has become one of the world's most popular Twitter clients, and today helps teams engage with audiences and analyze campaigns across multiple social networks like Twitter, Facebook, LinkedIn and Google+ Pages from one secure web-based dashboard.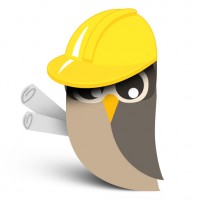 One of the most popular requests from its feedback channel was to add push notifications to its mobile apps and HootSuite turned to Urban Airship to easily and quickly add the functionality. The private beta for push notifications for HootSuite for iPhone and HootSuite for iPad (v2.4.0) is now complete and today at SXSW the company is rolling it out to all of its iOS users with intentions of adding similar features in its Android and BlackBerry apps.
Users of its free version can receive alerts for mentions and direct messages for up to two Twitter accounts per device. In addition to mentions and direct messages, Pro and Enterprise clients can receive new follower, retweet, and favorited tweet notifications for up to 20 Twitter accounts per device.
Alerts are clearly valuable given Twitter's real-time nature, and customers are shouting w00t (or is that hoot?) for the new functionality.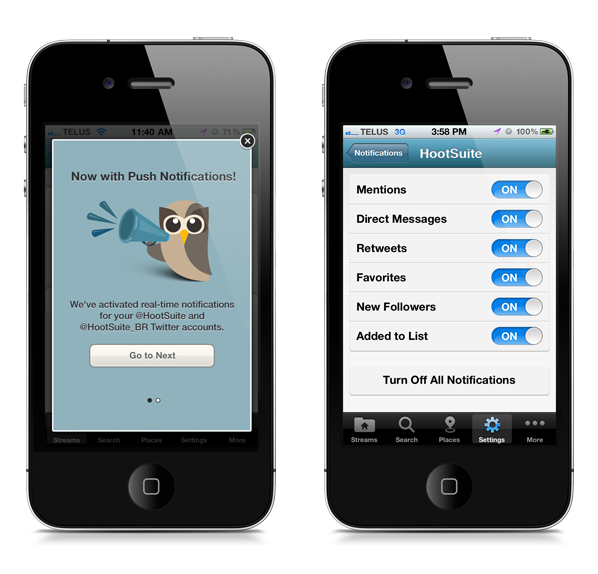 Download HootSuite for iPhone or iPad.
Subscribe for updates
Categories