Holiday Mobile App Experiences Make the Whole Year Merry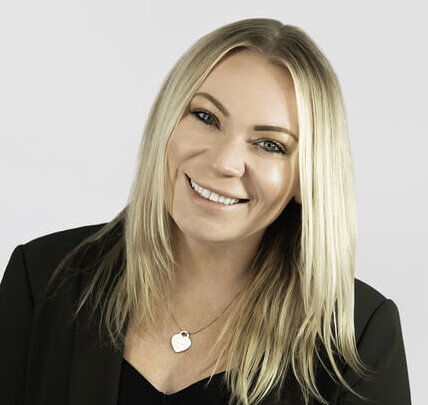 Retail brands have a compelling opportunity to master the customer app lifecycle during the holiday season. Not only did smartphones account for the majority of online sales during Cyber Week last year, shopping apps consistently see a record spike in downloads between Black Friday and Cyber Monday. It's time for brands to seize the opportunity by creating engaging content that hits the mark with customers — and gives them reasons to return to your app even after the holidays have passed.
The holiday season is when you need to be on the top of your game, but alas, certain challenges may get in the way. We hear from prospects how they struggle with accessing usable first-party data for personalization, how they've been forced to rely on scarce development resources to create hard-coded app experiences, and how they need to get better at segmenting campaigns to target relevant audiences.
We're here to help.
Below, we make suggestions on spurring activation. You can't engage until you activate.  
Then we draw your attention to our no-code App Experience Editor. You're going to need it as the holiday season rolls around and everyone's workload amps up. 
We provide 5 campaign ideas to boost your holiday engagement, which you can implement with Airship. 
Spur Activation After Black Friday
Downloads are critical. And Black Friday is the peak moment of the year for downloads. But downloads don't amount to anything unless they're followed by activation. That's when customers open your app and sign up for things.
Brands looking to capitalize on Black Friday downloads need to consider what happens after the download takes place. We call this the activation phase. Here's what you need to do to maximize activations:
Encourage App Authentication: Getting customers to authenticate in the mobile app will help you identify who the customer is across all channels and points of interaction. Authentication, which means the customer self-identifies and signs in, makes it easier for you to leverage data and get complete customer information wherever you interact with them — so your post-holiday communications deliver the right messages to the right people at the right time.
Create Attributes and Tags: Mobile app experiences give you an easy way to add attributes or tags to a customer's record. You should be adding tags and attributes to customers when they take specific actions. For example, if a customer completes a form fill to tell you their birthdate, include that as an attribute to show your love on their special day.
Implement Surveys: Surveys provide you a great way to collect zero-party data and then use that data to improve the customer experience. Surveys also help you understand customer sentiment so you can improve each customer's experience.
Deepen Engagement With Airship's No-Code App Experience Editor!
Realizing the potential of your mobile app is challenging work. Marketers and developers have to collaborate under the pressures of tight timelines, bottom-line profit margins and constant demands to deliver faster.
A recent Airship study found that 96% of marketers rely on developers to improve the app experience for customers, while only 13% say all their requests for app enhancements get done.
To make marketers less reliant on developer support, Airship created the App Experience Editor, a no-code app editing engine that allows anyone to create and adapt rich, personalized native app experiences for onboarding, feature adoption, opt-ins, zero-party data collection and more. Now you can respond to customer behavior in real time, making life better for you and them — so everyone wins!
5 Campaign Ideas To Boost Holiday Engagement
To boost activation and engagement, we recommend the campaign ideas below. Our customers across Retail, Media, and Travel have used them with great success. These are all quickly and easily implemented with Airship's App Experience Editor — no developer support or app update needed. Give them a try and let us know how it works out!
Countdown to Savings
A unique way to show a timeline of available deals that will keep your customers coming back to the app as they learn new ways to save. This creates an opportunity to train customers to return to the app regularly and form a daily habit to get the best deals.
12 Days of Deals
Incentivize customers to return to your mobile app by offering a new deal every day for 12 days. Generate fear of missing out by having exclusive offers every day. You can even test different offers to determine which ones are more appealing to different audiences.
Scavenger Hunt
Turn any page of your mobile app into a clue for the next big deal or sweepstakes. This helps customers familiarize themselves with your mobile app by gamifying the experience and encouraging them to view pages of your app they may not otherwise visit. You can even offer personalized and unique promo codes for customers who find the right page.
Wish List
Capture what items your app customers are shopping for this holiday. Take this as an opportunity to learn about your customers, and do it early in the season. Find out who they are shopping for and what their needs are. You can then personalize future suggestions based on what you know.
Give Loyal Customers a Boost
Customize coupons and offers for customers based on their loyalty tier, interests or history, then send them a personalized, festive mobile wallet pass to add to their device.

See our Mobile Guide for 5 Campaigns to Accelerate App Engagement and Drive Customer Value This Holiday Season for more details.
Subscribe for updates
If the form doesn't render correctly, kindly disable the ad blocker on your browser and refresh the page.
Categories