Five Mobile Marketing Trends to Watch
We recently hosted a fantastic customer panel discussion including nationally known retailers and an innovative mobile-first brand. Their common point of mobile focus: better serving their most valuable customers with their apps through personalization.
In the course of strategic consulting and technical implementation work with customers of all sizes, we hear many common threads driven by both market forces and the maturation of mobile within their broader organizations. Following are some of the top observations and trends to help guide your path forward in the months to come.
Web vs. Apps: the pointless debate rages on
Every single customer in the aforementioned panel cited the mobile web is where most of their traffic came from, while apps are for their most loyal customers who spend more and convert at a higher rate. For businesses, the Web is their billboard to the world, awaiting anyone's search query click, while apps are the front door to their business, offering streamlined, contextual experiences for frequent customers. Investing in the Web or apps is not an either-or question.
While some of the differences between Web and apps will start to fade, as apps become more discoverable through app indexing and deep-linking, and the Web gains better engagement through web notifications, others are more inherent; for example, the greater friction apps face in getting on devices and the greater context and capabilities they can offer once there. Businesses will continue to get more sophisticated in giving customers great reasons to download and keep their apps. Consider Walmart, who grew its app audience from 4 million to 14 million after introducing Savings Catcher to streamline its lowest price guarantees.
Borrowing Mobile Moments
On the same note, not all customers are going to download your app. Forrester Research, Inc. urges companies to borrow mobile moments by going where your customers already are. Social networks like Facebook and Snapchat, messaging apps like WeChat and Line, and newer AI assistants like Siri, Cortana and Google Now, make up a continuum of "borrowing" opportunities that are either in broad use today or may develop into new ones.
Between Facebook's 1.44B users and visions of natural voice queries eliminating app hopping for simple tasks and transactions, many "borrowing" discussions skip over engagement opportunities present today in mobile wallets native to most smartphones. As mobile giants invest millions to build out payment ecosystems, the top reasons consumers want mobile wallets on their devices is for loyalty points/rewards and coupons/offers with mobile payment credentials coming in last. Check out the data in Forrester Research, Inc.'s Feb. 2015 report "The Future of Mobile Wallets Lies Beyond Payments," and then gain some inspiration for mobile wallet's massive and dynamic engagement opportunity.
The Power of Buttons
As the simplest and arguably most powerful user experience spanning both hardware and software design, the humble button is gaining new appreciation. In 2015 we saw Amazon introduce its Dash Button, and initial pondering of whether it was an April Fool's hoax was quickly replaced with recognition of its simplicity and brilliance for household products we always want in stock. Buttons were further buoyed with Instagram's "Shop Now," Pinterest's "Buyable Pins" and Stripe Relay's universal sell button. While only 22% of retailers implemented buy buttons in 2015, that number is set to jump to nearly 60% in 2016, according to a study commissioned by Campaigner.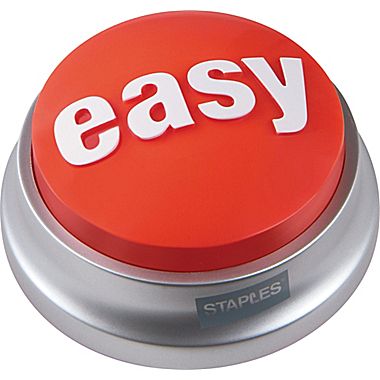 Nothing is easier for users than buttons. They obfuscate complex, behind-the-scenes processes, and beg to be clicked. They also help brands be where their customers are and borrow mobile moments from other apps with streamlined experiences that boost bottom-lines. This same sort of streamlined, borrowed experience is driving greater adoption of app extensions too, where people can access ancillary capabilities of one app without leaving another.
If you think about being where customers are, there's nowhere more pervasive and ripe for opportunity than the lockscreen of their phone. Interactive notifications offer effortless button taps with powerful controls to respond to messages, set preferences and execute actions within a brand's app and other apps, such as setting calendar appointments or initiating phone calls.

Personalization Gains New Dimensions
It's not just effortless experiences that buttons enable, it's the additional insight those interactions provide. For many apps, the insight they are able to gain from quick button taps to the home screen of devices will offer more frequent and definitive opportunities to learn what customers care about most rather than relying on their in-app behaviors alone. Together with automation, button taps and in-app behaviors can kick-off a "choose your own adventure" path to mobile engagement where subsequent messages are responsive to users' behaviors and expressed affinities.
Personalization can be particularly powerful whether applied to push notifications, in-app messages or rich message center messages. We've found that highly targeted push messages drive 293 percent more response on average than messages broadcast to all users, with some industries achieving nearly 7X greater response. We'll see analytics and optimization playing a greater role in personalization efforts, from determining the right message to send with A/B/n testing, to drilling into recency and frequency metrics for particular products to determine the most likely purchasers.
From Big Data to the Right Data
Marketing's cliché mantra of sending the right message to the right person at the right time and place belies the technical complexity and channel-agnostic focus businesses must have to pull this off. Mobile will be the galvanizing force to finally realize this nirvana, since it's the only screen customers are never without and provides in-the-moment context that nothing else can.
At a user-specific level, app usage is estimated to be 5 to 10 times higher than Web activity, meaning mobile offers the strongest signals of their interests, preferences and intentions. But all of this insight is locked up in existing approaches—predefined reports, aggregate data and batch exports—that lack timeliness, customer-centricity, and instant connections to other business systems.
By being able to zero in on the exact user-level behaviors necessary to drive the best and most targeted actions in any business system, and doing it in real-time to respond within customers' interaction cycles, the best companies will be able to organize efforts around customers and their growth, not channels.
Subscribe for updates
If the form doesn't render correctly, kindly disable the ad blocker on your browser and refresh the page.
Categories