Financial Institutions Take the Lead with Internal Apps
Nearly five billion enterprise apps were downloaded last year, and that number is growing rapidly. Corporations estimate that productivity could increase by 40% or more if all their enterprise apps were mobile, according to Harvard Business Review. This signifies a massive shift from "fun" apps on our phones to "work-related" apps.
Adding to the productivity benefits are the employee engagement possibilities — according to Gallup, only 31.5% of U.S. employees were engaged in 2014, which is staggeringly the highest it's been since 2000. More engaged employees have unequivocally been shown to support higher retention and help improve an organization's bottom line — not to mention that they provide better customer service! A key to engagement has to be reaching employees where they are, and increasingly that means through an app. Financial Institutions (FIs) are some of the first adopters of these new enterprise tools and are embracing the app.
Create a Centralized, Real-Time Portal
FIs have a great opportunity to reach their customer-facing employees — bankers, financial planners, mortgage brokers and wealth managers — who assist millions of customers every day. They do the day-to-day work with a smile, while attempting to keep pace with ever-changing regulations and rules.
One of the newest tools we've seen to boost productivity for FI field reps is an internal or enterprise app. Delivered via the private Android or Apple Store for your reps only, they are used as a hub of information. In combination with mobile messaging (push notifications and alerts), companies now have a proven-powerful channel to cut through the din and engage employees "in the moment."
For example, an internal app becomes the central repository for all push messaging, routing field reps directly to their next task:
Apple Inc. (AAPL) has been downgraded. [learn more] [view client list]
Credit check approved for valued home buyer [call buyer] [share report]
New FINRA regulations start Nov 1, 2015. [view] [online training]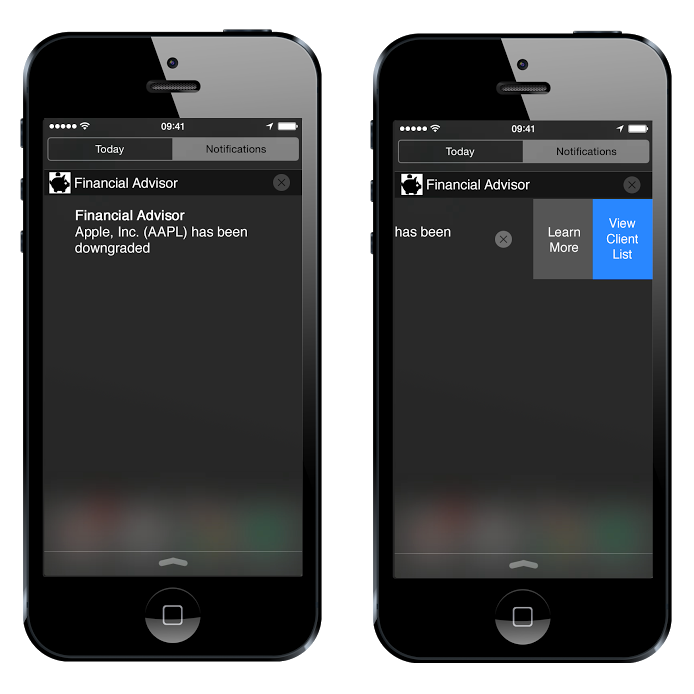 When a rep receives this message simultaneously on their phone and/or tablet they are both informed and given a one-touch path to their next task. It's like having a virtual executive assistant handing you a completed report before you even had the chance to request it!
Increase Action as well as Engagement
Messaging to field reps becomes very easy — our clients have seen that push notifications have a 5x better chance of being opened versus emails.
In complex transactions (think mortgage applications, or financial portfolio management), there are many steps necessary to successfully close the deal. By viewing an in-app message center, employees can see the history of the transaction as well as click directly to their next task.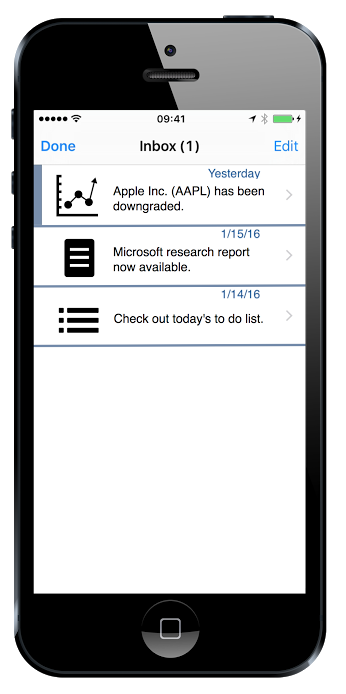 Some of the largest FIs in the world already have internal apps with interactive push notifications and count them as distinct competitive advantages. For more global FIs, the questions has become not "Why?" but "When?"
To learn more about mobile engagement opportunities in the financial services industry, visit our Mobile Engagement Opportunities Abound in Crowdfunding and Finance blog post.
Subscribe for updates
If the form doesn't render correctly, kindly disable the ad blocker on your browser and refresh the page.
Related Posts
Categories