Experience Trends in 2022 for the Mobile Consumer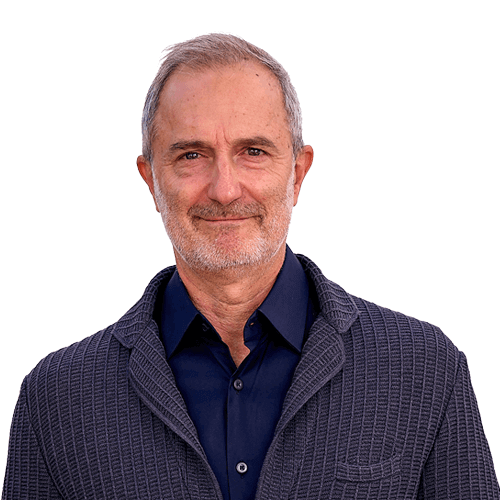 With 2022 underway, brands are finding themselves at the intersection of an ongoing pandemic and a rapidly changing regulatory and technology landscape that prioritizes customer privacy, choice and experience.
Add in continuing supply chain and inflation concerns, and the growing preference for all things mobile means both consumers and brands are relying more than ever on apps.
Consumers want more control over their interactions with brands. They're already gaining on that front through sheer competition for the best app experiences and an increasing focus on digital well-being and user privacy controls. More generally, consumers want value, convenience and speed that apps uniquely deliver, while brands need to receive reciprocal value in the form of consumer information.
How will these play out in 2022?
• Will consumers continue to prioritize the mobile app over other channels?
• Will brands evolve customer experiences to meet new demands?
• What will be the long-term impact of COVID-19 on consumer behavior and app design?
• How will consumers and brands negotiate exchanges that create greater value for everyone involved?
• How will brands respond to fundamental platform changes?
These are big questions, which we address in our new eBook, 9 experience trends in 2022 for the mobile consumer, previewed below.
Mobile Apps are Becoming the Digital Center of Customer Experience
App Annie found that consumers spent one-third of waking hours on mobile in 2021, up 30% from 2019; and they spent 30% more dollars on in-app subscriptions YoY. eMarketer reports that app users produce 3.5x more revenue than other shoppers and are 3x more likely to make a repeat purchase. Airship's platform data across thousands of brands and tens of thousands of apps shows active mobile users increasing by 31% in 2020, nearly double the growth in 2019. The global pandemic accelerated the preference for apps. Airship's latest survey of 9,000 consumers globally found staying power as well, with 76% of respondents using retail apps more or about the same since the pandemic began.
COVID-era Experiences Become the New Normal
According to Forrester, "Customers have responded well to the accommodations (such as curbside pickup) and are more open than ever to remote solutions (such as telehealth). We expect many brands will keep the pandemic-era services that have become popular with customers, due to their profitability and to avoid disappointing their customers." Forrester cites that three-quarters of US retail sales still take place in stores, but "post-pandemic, stores are thinly staffed, and more shoppers are used to mobile self-service." As a result, "Retail fast followers and mainstream giants will learn from The Home Depots and Sephoras of the world and bring their existing commerce technology more deeply into the store, empowering store associates and shoppers alike" (Forrester Research, Inc., Predictions 2022: Digital Commerce, November 4th, 2021).
Consumers Require Immediate Value to Opt In
One great advantage mobile apps provide is the ability to reach consumers wherever they are and when it matters most through push notifications to their smartphone lock screens. The main challenge for brands is getting the consumers to opt in to these notifications.
Our data shows that the strongest motivation for opting in was "immediate value," which topped the list among 35% of global respondents, whether in the form of discounts or loyalty rewards. Tied in second place at 25% were alerts for "shipping, delivery, or curbside pickup" and receiving "order confirmations or receipts." "Gaining early access to big sales events" was the third most popular motivation at 21%.
When It Comes to Sharing, Consumers May Be Quick to Opt Out
In what has become a new customer-centric era, consumers have more control than ever over their data and will shun brands that do not meet their needs.
Apple's current release, iOS 15, allows consumers to restrict when and how often they receive notifications, and offers anonymous email addresses, blocked email tracking pixels and hidden IP addresses. Before an Apple iOS user has even downloaded a brand's app, privacy nutrition labels disclose its data collection practices. Once the user has the app, a new App Privacy Report will detail how often it requests access to sensitive information, and where that information is being shared.
Likewise, Android 12's new privacy dashboard "offers a single view into your permissions settings as well as what data is being accessed, how often and by which apps. It also lets you easily revoke app permissions right from the dashboard."
Increasing App Tracking Transparency Opt-in Rates Will Take More Than Wishful Thinking
Third-party data is becoming scarcer as privacy regulations and mobile platforms require consumer consent for gathering it. Google is planning to phase out third-party cookies on its browsers by 2023, while Apple has introduced a range of features that give users more control over their privacy and personal data. While Apple's ID for Advertisers (IDFA) allows marketers to track a user's activity across unrelated apps to better target and measure digital ad campaigns, apps must first ask users for permission.
Values Increasingly Matter for the Customer
Airship's survey found that almost half of consumers (46%) are willing to share their personal social values with brands, including environmental, moral, political, or religious values, which is significantly more than are willing to share information from their social profiles (35%).
According to Forrester, "As values-based consumers become more prevalent and as their expectations of companies become more intense, brands will have to throw more weight behind connecting their impact initiatives with the everyday consumer experience. Brands can move from values in theory to values in practice by reflecting morality, inviting consumers to participate in specific action, changing awareness, nurturing a network, and reinforcing satisfaction" (Forrester Research, Inc., "The State Of The US Values-Based Consumer," August 2nd, 2021).
The Most Successful Brands Will Build Out First-party and Zero-party Data on Apps
The impending demise of third-party cookies, increasing data privacy regulations and greater consumer controls from Apple and Android create an imperative for brands to focus on creating direct customer relationships that improve their understanding of their customers and provide more opportunities for mutual benefit.
More brands will invest in loyalty programs, surveys, quizzes and QR codes to collect more customer information, and use it to both personalize offers and lower advertising costs. However, rather than one-off executions, expect to see more brands focus on delivering these experiences through apps to create an ongoing value-exchange with customers that sustains engagement, improves the customer experience and drives critical business results.
The Effectiveness of Email Will Continue to Erode
Globally, more than three-quarters of respondents (78%) ignore or delete without reading a brand's emails half of the time or more, according to our survey. Frequently unsubscribing from brand emails is the most common method (41%), while 35% delete emails by scanning who it is from, and 34% delete emails by scanning the subject line. These behaviors are consistent across age groups, with some critical differences.
Younger generations are more likely simply to ignore emails altogether: 27% of Gen Z do not often check emails, and the same percentage uses a secondary email account that they rarely check. Compared to boomers, Gen Z and millennials together are more than four times as likely to use anonymous or fake email addresses and more than twice as likely to say they do not often check their email.
Empathy from Brands Is Becoming the Norm
In 2021, millions of consumers received emails from brands offering them the chance to opt out of Father's Day- and Mother's Day-related marketing emails in a bid to reduce painful reminders for those who have lost loved ones. Brands such as Lush are turning to activism and putting highly publicized pressure on social media platforms to create more positive, less harmful environments for young and vulnerable users.
As we have seen, recognition and acknowledgment of consumer preferences — including the option to simply be left alone — became a major trend in 2021. Apple first gave users greater control of their data, disrupting the advertising and marketing sector's status quo. Since then, both Apple's iOS 15 and Android 12 have taken pre-emptive action to give consumers greater transparency, choice and control in how brands communicate with them, making "privacy," "empathy" and "mental well-being" more than just buzzwords.
Get all the data and insights behind the biggest trends impacting business and customer experience in 2022 by downloading our new eBook.
Subscribe for updates
If the form doesn't render correctly, kindly disable the ad blocker on your browser and refresh the page.
Related Posts
Categories