Customer Spotlight: Luvocracy Highlights the Future of E-Commerce Platforms with End-to-End Capabilities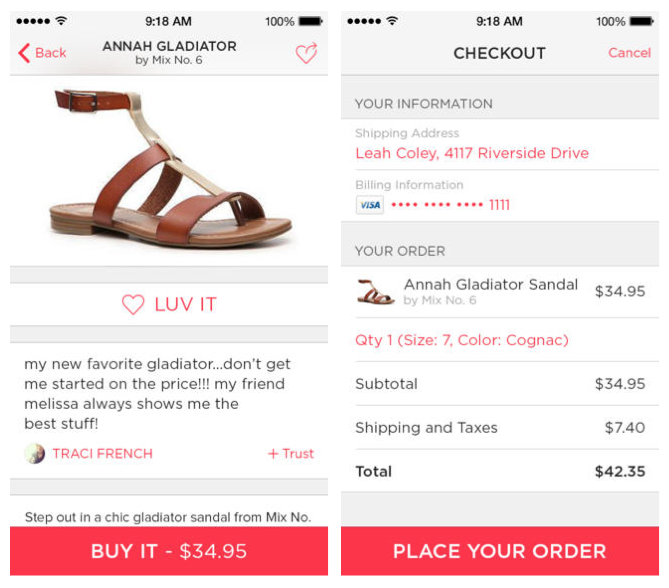 Just as Amazon and eBay changed the retail industry, a number of up-and-coming brands are meeting consumers' demands, while disrupting the status quo and highlighting the future of e-commerce capabilities at the same time. One such company, Luvocracy, joins the ranks as one of the newest online retailers—this time with a major twist.
At its core, Luvocracy is more than just a shopping site. It's an online community for consumers to discover cool products recommended by people whose style they trust, whether they're family, friends or online influencers they follow. Luvocracy's latest app, designed specifically for iOS 7, makes it easier for users to discover, share and buy products that they or people they follow "luv" making for a truly personalized social shopping experience.
Luvocracy sets itself apart from other brands with its end-to-end capabilities that enable new users to create a profile, discover trending products, follow people whose style they admire, buy the products directly from the app with a tap of a button and even return purchases through Luvocracy. Users are able to luv items they find anywhere on the Web, adding those products to their profile page. This end-to-end functionality means shoppers no longer need to remember multiple logins or provide payment details to every web site from which they purchase.
Urban Airship is proud to work with a number of brands to help them push personalized and engaging content to consumers who adore their service, brand and products, and Luvocracy has big plans for engaging its users. Push notifications will be targeted around actions occurring on user profile pages, for example if someone follows you or buys a product that you've recommended.
Users who purchase items directly from Luvocracy don't have to worry about getting the best deal; their team goes the extra mile to scour the Internet and find the item you want at the cheapest price possible. Even better, if an item recommended by a user is bought by one of their followers, they earn a percentage of that purchase. In addition, if you invite a friend to join Luvocracy, you'll get a percentage of their purchases throughout the year. That's right, retail therapy just got a whole lot easier, and a heck of a lot more stylish.
Download the free app, exclusive to iOS, and learn about great finds on the go.
Subscribe for updates
Categories