Customer Spotlight: JunoWallet Turns the Simplest of Tasks into Gift Cards
Let's be honest. No one is thrilled when they are asked to complete a survey, view a product-centric video or call a business for more information. While these traditional methods of marketing can be great ways of reaching out and understanding target markets, they don't necessarily incite the type of customer fandom we want to encircle brands. With 1.9 million users and growing, mobile rewards app JunoWallet has devised the perfect compromise to this dilemma.
Available for Android and iOS (titled "Bamboo Wallet" on iTunes), JunoWallet serves as a digital wallet for purchasing gift cards and storing existing ones. However, what makes it stand out from any other digital wallet app is that it lets you earn free gift cards within the app. That's right, free.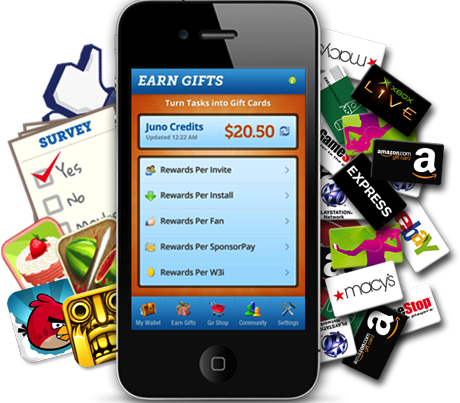 Invite friends to download JunoWallet or complete simple tasks within the app, such as watching videos, completing surveys and playing games to earn "JunoCredits." Once you have accumulated enough credits, you can redeem them for free gift cards from top brands, like iTunes, Amazon, eBay, Xbox, PlayStation, Nintendo, Domino's Pizza, Red Robin, DSW and more. It's that easy.
JunoWallet is using push notifications to let consumers know when free promotional gifts and offers are available. They are also geo-targeting to provide its users with the most pertinent offers.
JunoWallet users have already received a total of $2.9 million worth of gift cards after completing 20.5 million tasks. Download the free app for iOS and Android.
Subscribe for updates
Categories