Customer Spotlight: Chimani Offers the Perfect Companion for National Parks
Smartphones have practically become an extension of our bodies, going with us wherever we go. Even when we commune with nature, escaping the hustle of the city, our devices are vigilant companions. If you're visiting a national park, Chimani is there to make the most of your experience with apps that rank #1 in each of the major app marketplaces for individual parks, and are designed to work with or without cell reception.
In honor of National Park Week, Chimani has released a new park app for Grand Teton National Park, Glacier National Park, Olympic National Park, Sequoia and Kings Canyon National Parks, and Bryce Canyon National Park. Chimani has also released innovative new features for all their apps, including an augmented reality viewer available as a $1.99 in-app purchase to access additional information about points of interest, as well as a crowd-sourced topographic map feature offering the most recent geo-spatial data available for park visitors. In addition, a new social sharing feature for Android users uses Near Field Communication technology to swap profile information with people you meet on a trail by simply touching your devices together.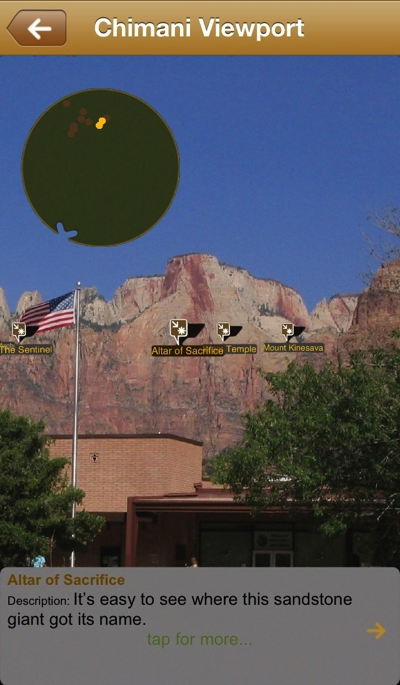 These new capabilities join a wide variety of amazing features already included in the app, such as ranger-led event schedules, auto touring points of interest, hiking details, restroom locations, free shuttle bus schedules, sunset and sunrise times for the most memorable scenic overlooks, lodging options, and much more.
Chimani uses push notifications to keep its users up-to-date about national parks. Users can receive push notifications for park-related news, alerts and events, as well as facts about the park they are visiting.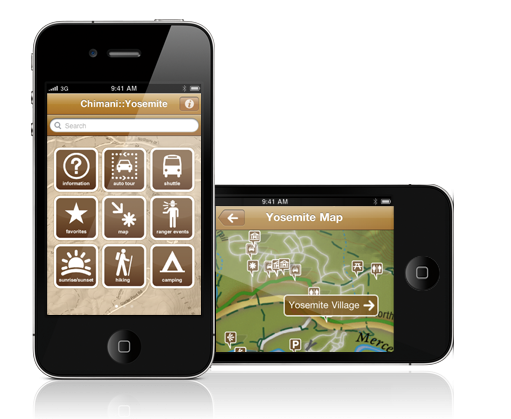 If you plan on visiting a national park in the near future, come prepared. Download the free Chimani apps in iTunes, Google Play or Amazon.
Founded in 2010, Chimani has apps for 14 of the most visited national parks in the United States, which have totaled more than 450,000 downloads, including: Acadia National Park, Bryce Canyon National Park, Cape Cod National Seashore, Cuyahoga Valley National Park, Glacier National Park, Grand Canyon National Park, Grand Teton National Park, Great Smoky Mountains National Park, Olympic National Park, Rocky Mountain National Park, Yellowstone National Park, Yosemite National Park, Zion National Park and the National Parks app – which is a virtual passport tool for all the National Park Service units.
Subscribe for updates
Categories