Contenders in the Global Mobile Wallet Race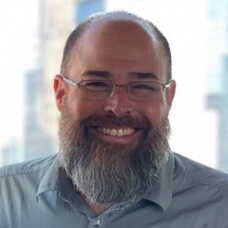 Time's runninng out: grab your free copy of the Forrester report "Disrupting Finance: Digital Wallets" today.
---
This summer we blew the lid off the mobile wallet marketing opportunity. Unique use cases and dramatic results from POLITICO Europe and Sprint helped to expand people's understanding of what's possible with mobile wallets. In addition, a survey of 2,000 smartphone users found that adoption of non-payment mobile wallet capabilities is at a tipping point, ranging from loyalty cards and coupons to order delivery updates and event tickets.
Mobile Wallets Meet Consumer Needs
Some of the best news: consumer demand currently outstrips supply with large gaps between what people have in their mobile wallets and what they want. In fact, consumers have rapidly developed a strong preference for using mobile wallets as a top way to stay updated on sales, offers and coupons from their favorite brands — alongside decades-old channels like email and websites. In addition, businesses stand to unlock massive efficiencies and better results by transitioning decades-old plastic and paper-based loyalty and coupons to mobile wallets, forming a direct and addressable connection with customers.
You can get all the details in our What Consumers Really Want From Mobile Wallets webinar next week with two dates and times for your convenience.
Gaining Global Perspective
What we have for you today is a broader look at the players and industries across the globe vying to digitize your entire physical wallet or purse. For a limited time, you can get a complimentary copy of Forrester Research Inc.'s April 2016 report, "Disrupting Finance: Digital Wallets," from your friends at Urban Airship.
Through the report, you'll gain a comprehensive view of digital wallets and the value-added services required for success, as well as Forrester's assessment of the players involved, the headway they've made, and which are the most capable and serious global contenders.
The Potential to Disrupt or Be Disrupted is High
Both startups and established firms from different industries offer digital wallets in many different countries, representing every corner of the payment ecosystem: merchants, payment networks, mobile operators, technology titans, technology startups and banks. The sheer scale required to persuade customers and merchants to adopt digital wallets simultaneously amplifies the complexity of the ecosystem.
Mobile wallet operators aim to improve shopping for both customers and merchants by integrating features that create new value or deliver greater convenience and a better shopping experience before, during, and after the moment of payment. We love Forrester's construct for thinking about the types of interactions digital wallets enable throughout the customer journey.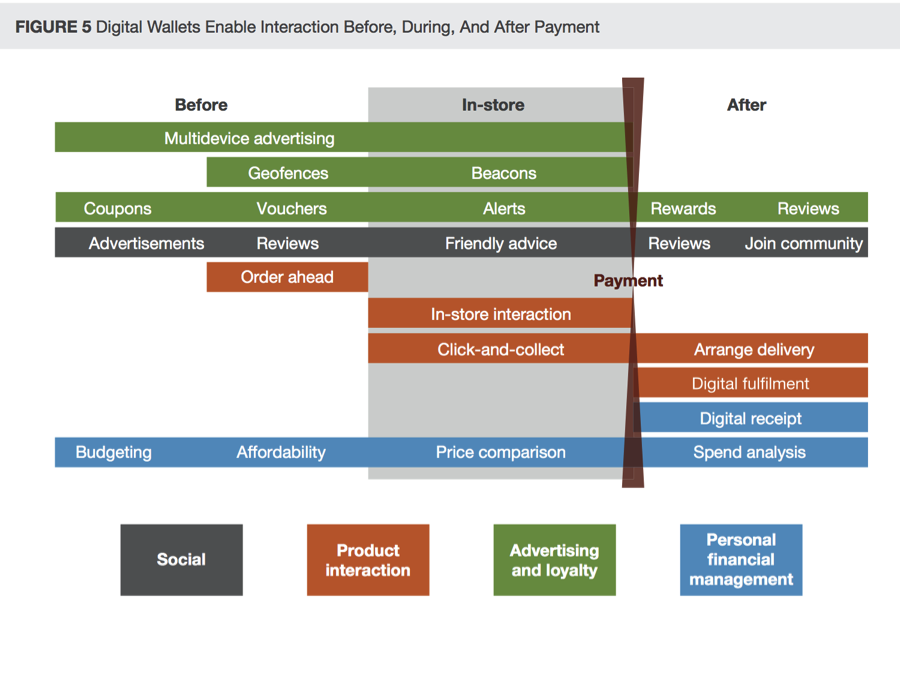 Forrester's construct for thinking about the types of interactions mobile wallets enable throughout the customer journey.
Get the Report Today
By understanding the problems these players are trying to solve, you'll better understand how mobile wallets will factor into your future, whether you're involved in the race itself or simply want your share of the benefits this next global mobile evolution will deliver.
Get the report while we've got it.
Subscribe for updates
If the form doesn't render correctly, kindly disable the ad blocker on your browser and refresh the page.
Related Posts
Categories