Apple Watch Takes Center Stage
On Monday throngs of mobile's elite gathered at Yerba Buena Center for Apple's special event. Here in Portland, Airshippers gathered in our Hangar to watch announcements unfold over livestream.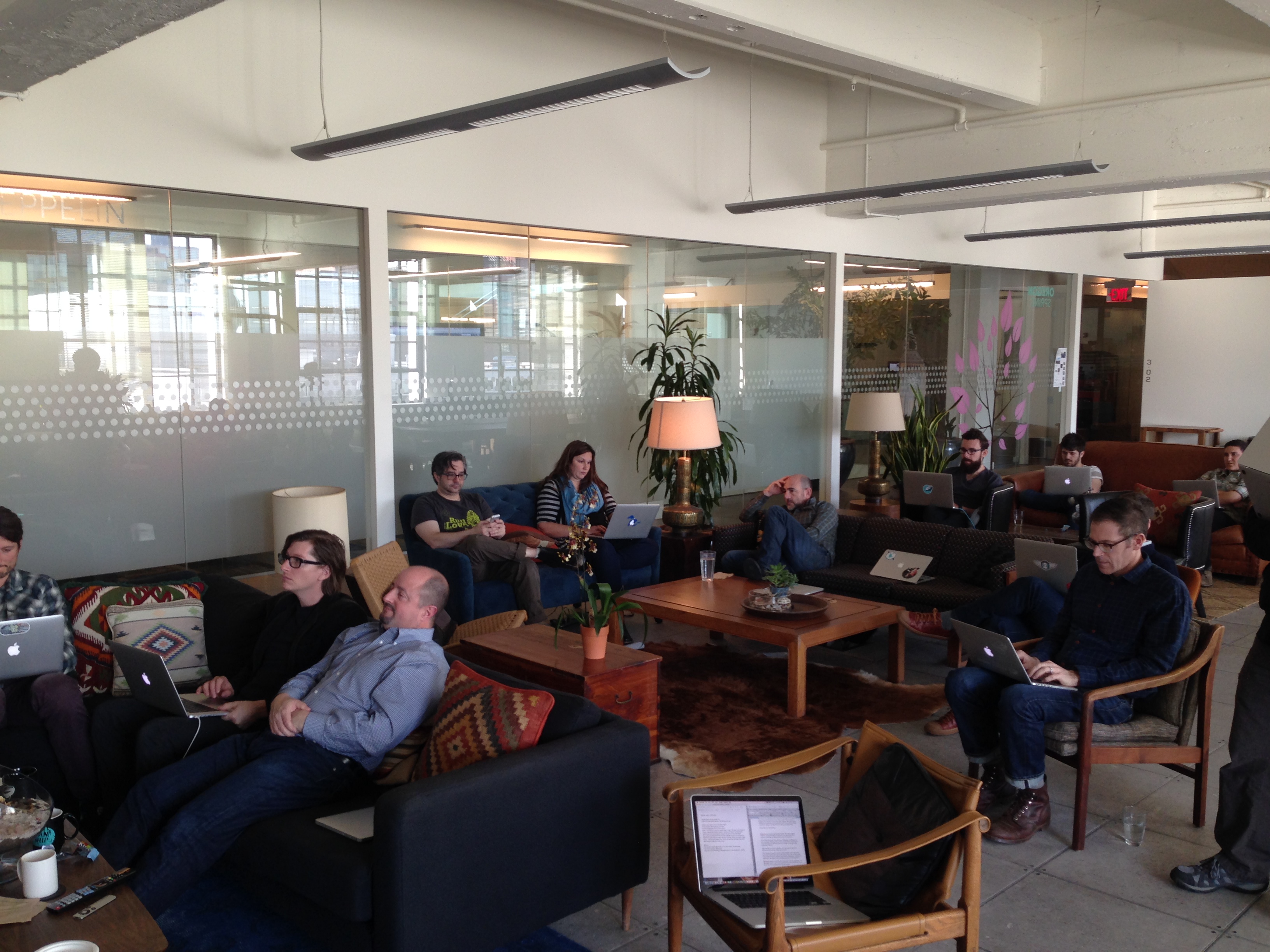 You know that thing where there's a single story you are particularly interested in, and the TV news programmer knows that, making you stick around for the very last segment? Well, that.
Apple covered growing momentum for Apple Pay, CarPlay, HomeKit and Health, before detailing a new open sourced software development framework called ResearchKit that offers some promising and uniquely mobile benefits for the medical research community. All great stuff to be sure, including its subsequent unveiling of an entirely redesigned 12-inch MacBook.
But then came what everyone was waiting for, details on the forthcoming Apple Watch. Besides learning about Apple's attention to detail and manufacturing prowess with deep dives into new aluminum and stainless steel alloys created for Apple Watch, we now know the device is available for pre-orders beginning April 10th and available at Apple Stores in many countries starting April 24th. Depending on the model selected, Apple Watch will run anywhere from $349 to $1,049, that is unless you go for the 18-carat gold version called Watch edition, which will set you back at least $10,000.
Ever since Apple redefined the MP3 player with iPod, and then gave birth to the mobile app industry with iPhone 3G, it's plain to see this is a company that knows how to re-imagine the status quo and quickly usher in the new reality. They have plenty of advocates too, from the technology press that loves to drool over new gadgets, to companies like ours that thrive in ecosystems they help create.
But Apple Watch is more than just a new piece of precision-engineered gadgetry. Its impact on general health with purpose-built functionality and integration with fitness apps through HealthKit could be profound.
It also opens up new ways to communicate, from answering phone calls on your wrist, to creatively reaching friends with a simple dial twist and tap on the Apple Watch face. Send a friend your heartbeat or a quick drawing? Sure, why not. Apple Watch continues to advance how we can stay in touch with those closest to us, and its not just your inner circle of friends, but businesses that will be reaching out to tickle Apple Watch users' wrists with actionable notifications.
As you may know, we've announced forthcoming support for Apple Watch notifications, and it was thrilling to see Tim Cook sum them up as one of Apple Watch's most powerful experiences, stating: "One of my favorites things is that any notification you can receive on your iPhone, you can receive on Apple Watch."
To be sure, we're excited too. But we also believe Watch notifications raise the bar even higher for they types of notifications users will consider relevant and of great service in key moments throughout their day. To help the industry develop towards this new mobile experience of 3-second actionable glances, we've assembled a look book of examples of Watch notifications across industry verticals. Get your copy of the Inspiration Guide to Watch Notifications today!
One of our favorite examples Apple shared was that of Starwood, which is extending its Keyless Entry program — which we help to power — to Apple Watch.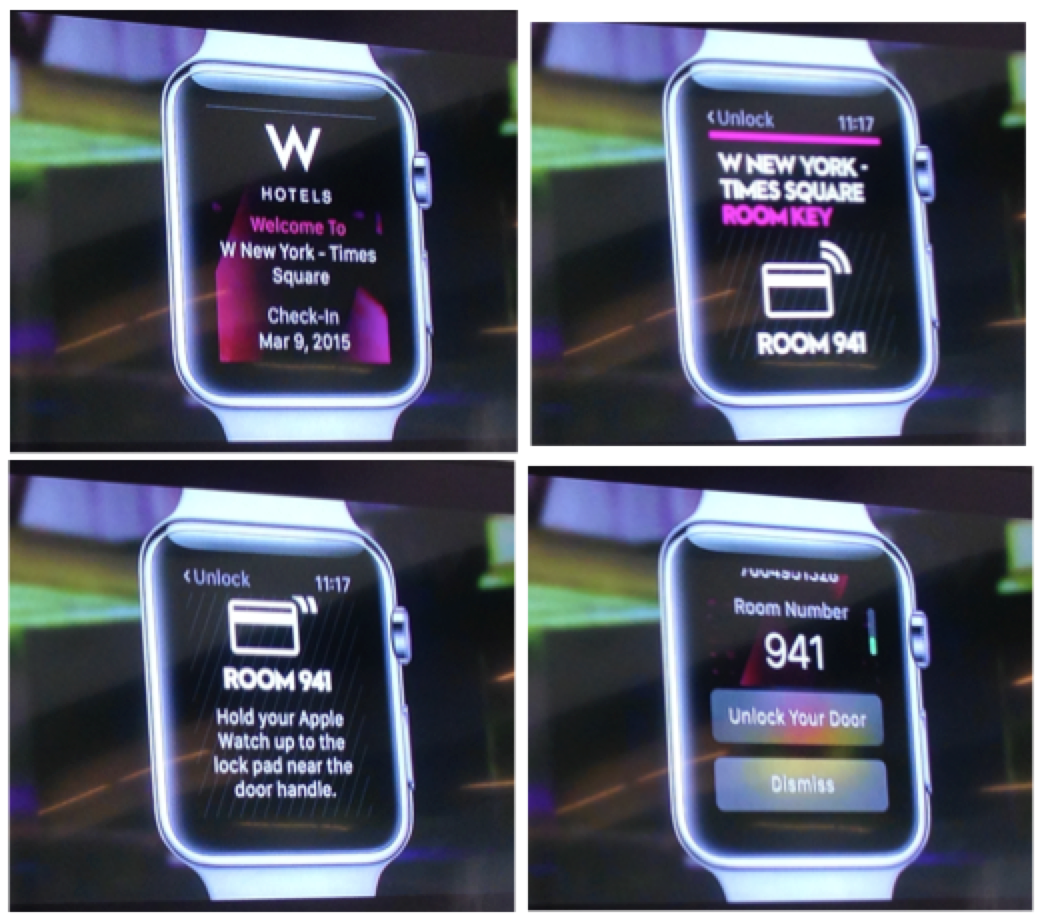 We also believe Apple Watch will help surface the value of button-enabled notifications—they are a core part of its user experience and exposed in Long Look interfaces. On iPhone, buttons aren't exposed until users slide the notification and many may not be aware of the powerful controls hidden beneath the surface. Apple Watch will expose more and more consumers to the power of being able to immediately respond to messages and execute actions within the sender's app and other apps on the device. More and more businesses will witness the power of being able to offer users multiple paths of interaction, instantly learning what they care about most outside of app usage.
If you haven't already done so, check out our initial announcement of support for Apple Watch to better understand how Urban Airship can help you stay steps ahead of the competition in ushering in a new era of glanceable mobile moments.
Subscribe for updates
Categories