Announcing In-App Purchase for the iPad
<updated to reflect new product name>
People certainly like their iPads – Apple just announced that it has already sold 1 million iPads. Our in-app purchase app developers like these devices too, and they've have been clamoring for us to support Urban Airship StoreFront on the iPad. Well now we do.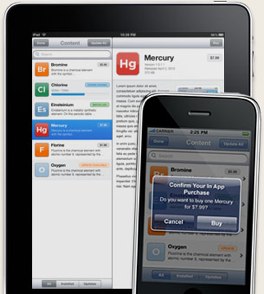 As of today, Urban Airship In-App Purchase now has a native iPad interface. This is more than just a tweak of our existing interface; it's is a ground-up redesign that gives developers significantly more control and flexibility. But that's not all. We were so pleased with how the iPad in-app purchase turned out that we went back to the original version of In-App Purchase for the iPhone and applied the same updates. So no matter which always-connected device you use, you'll have access to the same new features, including:
Visible content accounting: See what items you have purchased and/or which items need to be updated.
Content filtering: Manage a large list of content with our even-easier-to-use search. Users enter in a few letters, we filter the list of available content and we do it on-the-fly.
Flexible content ordering: Order your content by product ID, price, name, etc.
Visit the full changelog to see the complete list of changes.
Subscribe for updates
Categories