Airship's Key Takeaways from Shoptalk 2023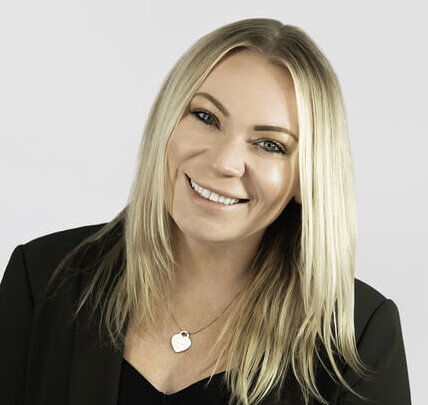 Las Vegas welcomed Shoptalk 2023 again this year as the world's largest retail brands flocked to hear about new innovations and commerce strategies, and ultimately find new ways to move their brand toward greater customer loyalty. Also a draw — an exciting performance by Nelly on Tuesday night.
Airship has been a long-time Shoptalk sponsor, and you likely saw the Airship team in the expo hall, at Commerce Next's Topgolf event or perhaps one of the many networking events the team participated in. On the side, we got to talking with many of our customers and with other retail brands looking to Airship to help solve the universal problem — meeting customers where they are and providing customer value that drives loyalty.
With all this in mind, here are our key takeaways from another amazing Shoptalk event:
Show Them You Know Them
Customers' expectations require that brands show them they know them across channels and devices. To comply, brands depend on their technology partners. As Best Buy CMP Jason Bonfig said:
To serve customers today, brands must show up wherever they are. It's not enough to just have an e-commerce website. Brands must be there for customers throughout the customer experience, not just digitally, and the only way to do that in a streamlined way is through mobile apps.
During Sunday's session on Powering Brand Discovery through Transformative Shopping Experiences, CEO of Verishop (an online retail platform), Imran Khan said this: "Advertising 101 is that customers need to see you in multiple places to build trust." We agree. That's why the Airship platform is designed for omnichannel and hybrid digital-physical experiences.
ChatGPT and Generative Ai: Friend Or Foe?
ChatGPT was the shiny new toy of Shoptalk. It's no secret that brands are watching to see the evolution of generative AI and how it can improve the customer experience. For many retailers, it's a highly anticipated technology, but they're waiting to see how it will evolve to enterprise scale. Brands can personalize content with ChatGPT, atomizing content to individuals' behavior and even mood. Time will tell if consumers experience this as groundbreaking.
Shoptalk's VP of Content, Joe Laszlo, shared that "ChatGPT has been the focus of much media coverage, which seems to alternate between the view that it is the most revolutionary thing ever, or risky, half-baked and a disaster waiting to happen."
Industry experts at Shoptalk generally regarded ChatGPT with caution. If it could increase profit margins and provide a better customer experience, they could see increased adoption. Otherwise, it had all the markings of another metaverse.
Loyalty Is Money
It goes without saying that loyal customers are what all brands are striving for, but brands are being forced to get even more creative than they have been, while continuing time-tested methods for building loyalty.
We had the pleasure of hearing American Eagle Outfitters explain their approach. It isn't to focus on the physical or digital per se, but on "customer first." Brands with a customer-first approach will continue to see increases in revenue. As previous Airship data shows, consumers shopping on mobile apps spend 3.5x more than those who don't. Is the key to unlocking loyal customers to drive them to your mobile app where you can maintain a reciprocal exchange over time? We think so.
Economic uncertainty is a phrase that's been passed around for much of Q1 this year, and brands like Ulta are preparing for an environment where consumers are more thoughtful about how and where they spend their money. During their session on Winning Despite Industry Disruption, Dave Kimbell, ULTA Beauty CEO said that for brands to deliver great experiences "means understanding and staying close to users" and understanding what's on their mind and what's motivating them."
There's no greater proximity to customers than on the mobile device, and there's no better way to understand what motivates them than by asking them directly. We'll provide new insights on customer preferences and behaviors in our upcoming report, "Enhancing Shopper Value," which details findings from more than 11,000 global consumers. Sign up to get a copy as soon as it is published.
Final Takeaway of Shoptalk 2023
Shoptalk 2023 saw more than 400 exhibitors and facilitated more than 15,000 meetings — it truly was an event to connect, inspire and educate brands. Our final take is that brands must focus on the complete customer lifecycle — acquisition, activation, engagement and loyalty. With the ever-changing ways that customers interact, it's an imperative for every brand to leverage strategies and technologies to be as nimble as possible. Airship's no-code App Experience Platform can help your entire team accelerate zero- and first-party data initiatives, and be much more agile in serving up dynamic and hyper-personalized content. New Airship platform enhancements are coming soon, making ongoing dependencies on development resources a thing of the past.
Subscribe for updates
If the form doesn't render correctly, kindly disable the ad blocker on your browser and refresh the page.
Categories