Airship & Adjust Oktoberfest 2022: How to Generate Greater Value from Mobile App Experiences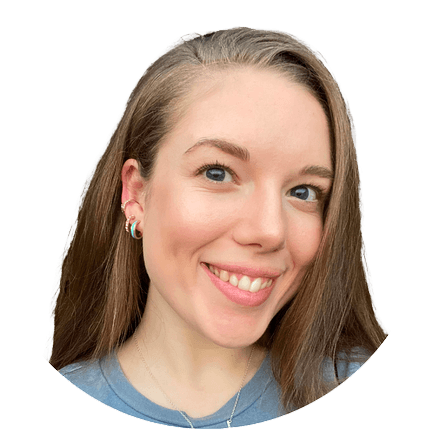 Mobile apps are the digital center of customer experience. We as app customers know this. So do brands who see their mobile app customers generate multiples in revenue and frequency versus their non-app customers. That's the good news. The bad news is that global app downloads continue to grow every year, but retention rates have barely budged. It's a significant challenge for everyone in the customer experience and mobile app business.
Airship, with our app analytics partner, Adjust, recently hosted a panel discussion focused on how to deliver better mobile app experiences across all stages of the customer app lifecycle – from onboarding to retention. We heard marketing and product professionals talk about how they are successfully engaging app customers with relevant and meaningful mobile app experiences.
Top mobile marketing strategies for driving engagement
Mobile app usage is growing faster than ever. What mobile marketing strategies have your teams implemented over the past year that worked particularly well for customer engagement?
Kai Grolik, Head of Product at Holidu, a search engine for holiday rental accommodation, said their service is one of low frequency transactions with high basket values. At Holidu, they seek to extend the touchpoints with customers during these transactions while trying to gain more valuable information with which to build longer-term relationships with them. This is also one of the reasons Holidu recently integrated with Airship.
Airship's Georg Steidinger, Head of Strategic Account Management DACH, highlighted how no-code app experiences are crucial to more quickly move customers through the mobile app lifecycle by reducing ongoing reliance on developer resources. Airship's no-code AXP platform lays the foundation for better customer experiences and customer loyalty by allowing non-technical teams to create, adapt and publish high-value native app experiences for better onboarding, adoption and customer understanding — without developer support or app updates.
Sigrid Heiss, Marketing Director at DeutschlandCard, a multi-channel rewards program bringing together interested customers and attractive partner companies, found that providing a combination of fun and gamification, along with classic incentives, drew customers well. DeutschlandCard discovered it could increase engagement through app features that improved physical experiences, and offering exclusive app-only benefits.
Nicholas Parry, Sixt Rent a Car, said that in-app exclusivity enhanced engagement to some extent, but the efficacy of app conversions depended on where the customer was in the rental lifecycle. He also highlighted innovative ways to promote the app, such as linking the app to post-booking banners and transactional emails.
Parry emphasized that the customer is king, so it's critical to give the customer a clear reason to use the app, back it up by building a good experience, and use analytics to show where users are dropping off and where value can be added.
Marton Varga, adidas Runtastic, shared his steps to success. Step 1 is identifying the most important actions that foster engagement. Step 2 is focusing on the sequence of actions that make the user engaged or loyal. Step 3 is connecting the dots through user acquisition and beginning to understand the entire customer journey.
Frederik Lanwer, Adjust, noted that traditional paid channels are becoming more difficult to use for re-engaging users, and understanding their effectiveness. His message was that for brands to hold onto customers, they need to dare to get creative and try new things that improve app experiences.
Surprisingly successful mobile app marketing strategies
During the last year, did you and your team pursue any outlandish ideas or strategies that shouldn't have worked, but did?
DeutschlandCard's Sigrid Heiss explained that adding an element of gamification to in-app experiences turned out to be much more successful than expected. Implemented a few years ago, their in-app quiz function still has around 20% of customers using it regularly throughout each month. Heiss' experience is a reminder that we should pay attention to how we can surprise both our customers and ourselves with mobile app experiences.
Holidu's Kai Grolik highlighted the importance of bridging the gap between the app and website so that the app can become a touchpoint for more meaningful experiences. His mantra was to find simple ways for people to stay in the app-based environment.
Measuring and evaluating success
How does your team measure the success of your strategies? Which tools are you using to evaluate strategies?
Marton Varga explained that most of adidas Runtastic's KPIs are not based on revenue, but on engagement. He starts measuring success by identifying the most important actions that foster engagement, then observes the sequence of actions that makes the user become more engaged and ultimately loyal.
Airship's Georg Steidinger added that it's imperative to know the customer and their expectations and behaviours. The data behind user expectations and preferences has become increasingly valuable to brands that Airship works with, and our App Experience Platform ensures they get more data and real-time access to it.
Cross-team collaboration drives better mobile app experiences
How important is cross-collaboration between your teams?
Marton Varga, adidas Runtastic, highlighted the necessity of bridging the gap between product and marketing teams. That includes helping everyone understand the common goal of engaging customers and bringing product and marketing roadmaps together.
Kai Grolik, Holidu, said that the relationship between product and marketing teams is particularly important when it comes to messaging, and that it is critical to remain transparent and ensure rationales are communicated to internal stakeholders.
Key Takeaways:
Internal teams must work together effectively across departments to drive better mobile app experiences throughout the customer app lifecycle
User engagement is dependent on (1) aligning with customer expectations and (2) defining data-driven sequence of actions leading to customer loyalty
Hybrid experiences, spanning apps and physical locations, and exclusive app-only benefits drive engagement and retention
The relationship between marketing and product teams is crucial to creating valuable mobile app experiences
Better onboarding experiences improve customer retention – initial experiences for new app users have never been more important
Data and analytics play a crucial role when defining the right strategies, evaluating initiatives and providing personal, relevant and meaningful customer experiences
Engaging customers and building brand loyalty today requires more than great products and excellent service. It requires exceptional mobile app experiences. MAX, for short. Learn more about MAX here and download our recent survey of operational gaps companies of all sizes face in driving MAX value for businesses and customers alike.
Subscribe for updates
If the form doesn't render correctly, kindly disable the ad blocker on your browser and refresh the page.
Categories