Activate Your Activation Processes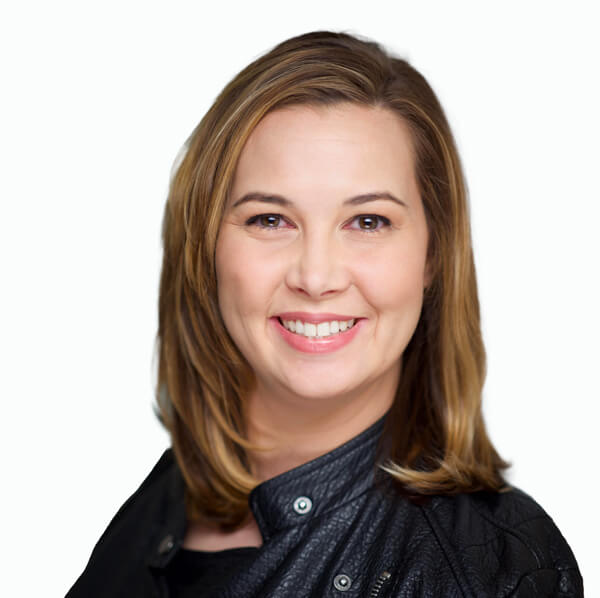 Only 8% of customers on average return to an app on the 30th day after they first open it, according to Airship research on activation. "We know that customers compare each app to their last best experience. And more often than not, they fail to make a new app a habit. It's the greatest challenge of life after downloadTM, says Airship CEO, Brett Caine.
What's more, customer drop-off is expensive, with cost per install estimated at $5.28 for North America ($1.03 in EMEA).
To retain more customers, it's critical for brands to optimize the activation phase of their customer app lifecycle.
The Problem of the First 30 Days
The most pressing challenge facing the app industry occurs during the period we call life after downloadTM. The most acute phase is during the first 30 days, when customers stop returning to the app.
Throughout the year, customers across industries download various apps. For each customer, that's Day 0. We aggregated the number of customers across industries and app store categories who came back to the app on their respective Day 1, 2, 7, 14 and 30, which is reflected in the chart below.
Average Activation Rates from September 2021 – December 2022
As shown in the heat map above, during the first 30 days, activation is highest early on and declines by the end of the period. Examining the overall average Day 30 activation rate over time (below), shows there has been zero improvement over the last year.
Average Day 30 Activation Rate Over Time
As with any average, outliers are hidden and that's usually where the lessons learned and best practices are most apparent and resounding.
Onboarding is Everything
The top 10 performing apps are good at onboarding customers, with a Day 30 Activation Rate that's 56% higher than their category's average.
+56%
Average Lift in Day 30 Activation Rate for Top 10 Apps in Q4 2022
How do they do that?
Four Common Practices of Activation Leaders
There are four best practices that top performers tend to follow to optimize activation:
1. Ask customers for preferences but only if you're going to use them
There's a tightrope to walk when it comes to gathering preferences. Stephanie Liu, Forrester Analyst, says that "consumers can want both privacy and personalization."
If you ask a customer for information, make sure you're utilizing that data to personalize their experience as quickly as possible. This builds trust and also encourages them to come back to the app and share more.
2. Explain why opting in to notifications benefits them
We've all been there. You open an app for the first time and before you can even look at the first screen, pop-ups bombard you with requests for notifications, location sharing, camera access and tracking across unrelated apps.
"95% of unaddressed new users churn within 90 days."
For activation, brands should limit information-gathering to the essentials — only what you need during the first 14 days — then find ways large and small to broaden customer understanding over time.
3. Convey the value prop
In the crucial first few moments, from your app store listing to the first open, focus on conveying the value proposition of your app.
As an exercise, ask yourself these questions about your activation phase:
Is the value proposition clear?
Does it appeal to different types of customers? 
What's the most critical action new app customers should take in the first 60 seconds? 
Whatever that action, are the benefits, appeal and urgency crystal clear?
Does making this ask require providing more details? 
Do you continuously experiment to improve performance? 
4. Test and modify
Lots of thought, effort and time have gone into designing your app to meet the needs of your target customer, but how often are you modifying and testing the first 60 seconds of the customer experience?
While the activation phase extends across the first 30 days after download, it's best to think of it as three distinct phases:
Phase 1: Days 1 – 2. The first 2 days after opening the app are critical, particularly the first 60 seconds. The only way to know if you've optimized your layout, design, images, text and onboarding flows for a new app customer is to continually test them. 
Phase 2: Days 2 – 14. Now that the new app customer understands the value proposition, functionality and utility of your app, they are in a better position to make informed decisions about creating a profile, registering and enabling permission settings. This will result in higher opt-in rates, because the context and benefit to the customer are clear. Testing different copy, descriptions, images and multi-screen walkthroughs for permissions and opt-in requests will allow you to optimize your response rates.
Phase 3: Days 14 – 30. An app customer who is familiar with the functionality and utility of your app will be likely to provide additional information to enhance their app experience and benefits. Having insight on how the customer has used the app helps prioritize the additional data you should collect. Preference centers are a simple and effective way to enable customers to manage and enhance their app experience. Short and progressive surveys can help too.
Contact Us
If you're looking for help with onboarding strategy, or if you want to learn more about activation in the mobile app lifecycle, reach out to your Airship Account Manager to learn about a use case audit. Airship's no-code platform allows everyone on your team to continually improve onboarding flows. In addition, Airship's Strategic Services are available to guide you in developing high-value mobile app experiences.
Subscribe for updates
If the form doesn't render correctly, kindly disable the ad blocker on your browser and refresh the page.
Categories