#ACLFest App Puts (Live) Music In Your Hands
Austin City Limits started in the '70s to celebrate Texan music over a three-day weekend event. The namesake musical festival has grown to include two consecutive weekends and more than 130 acts from around the world, showcasing regional, national and international artists performing a variety of musical styles. This year's ACL Fest also features amazing local food, an art market to stock up on merchandise, and vendors promoting noteworthy causes over the duration of the music festival.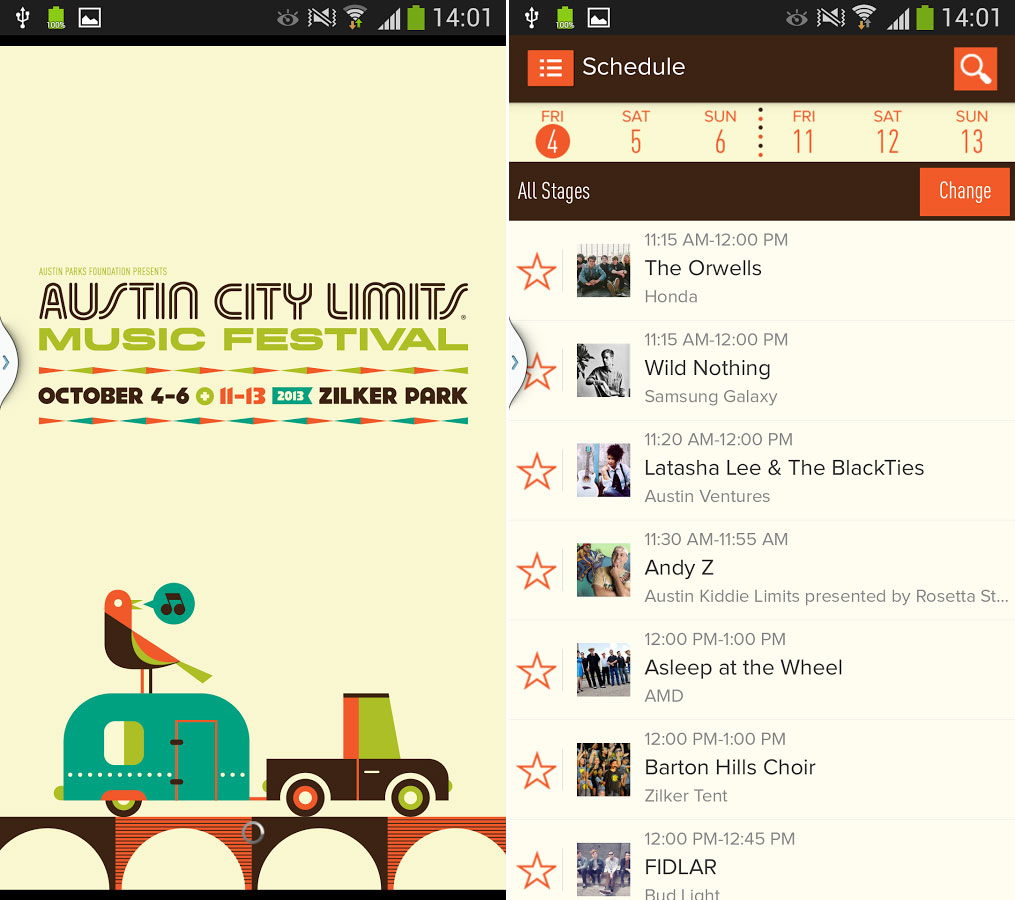 C3 Presents developed the official ACL Fest app, a digital pocket guide that features the ability to create a custom schedule, access artist info and get details on everything else going on at the festival. From the app's homepage, concertgoers can open the schedule to see every artist playing both weekends of ACL Fest and build a schedule of when and where they're playing.
Whether attendees are going to see the headliners or the up-and-coming musical acts, the app allows them to learn more about each artist through the Discover page by providing their bio, links to their social networks and multimedia content to boot. Concertgoers get a glimpse of what is going on in the park and during the festival's events direct from the app with the best Instagram photos integrated by the tag #aclfest.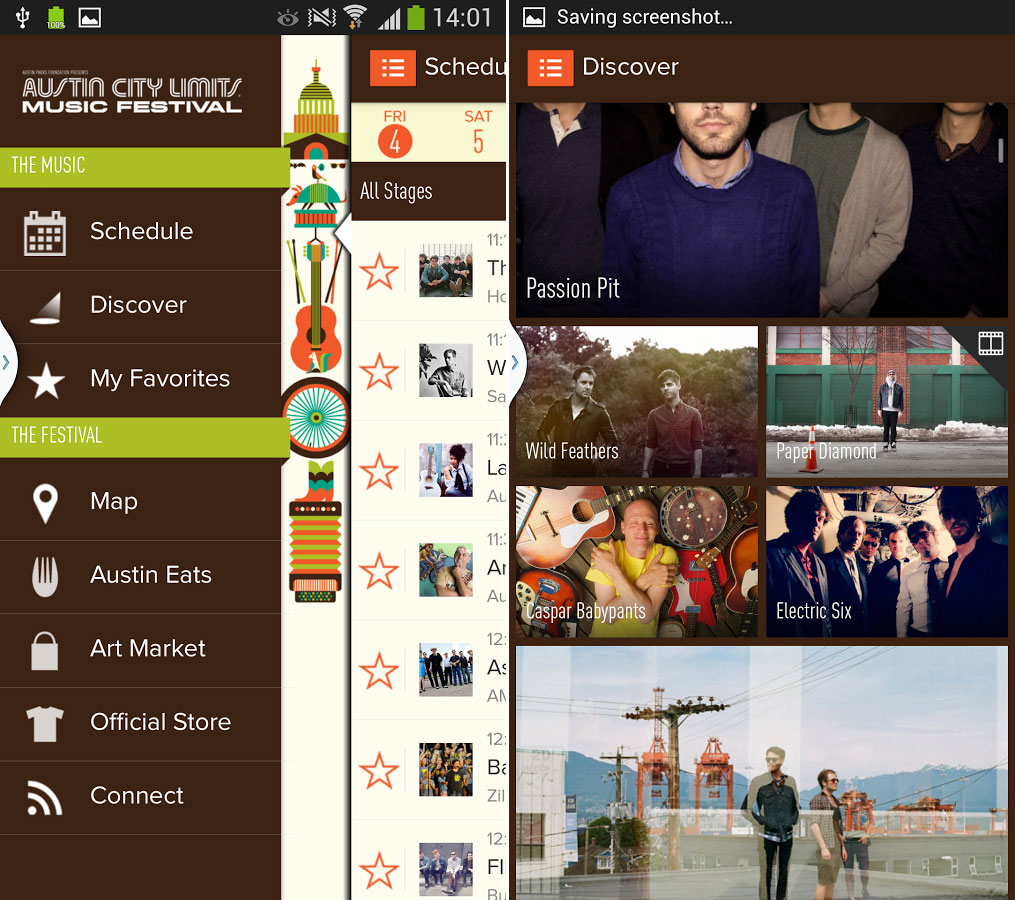 To help you navigate your way around the 46-acres of Zilker Park, the app supplies an interactive map to locate stages, ACL Eats, the Art Market, sponsor activities, bathrooms, bars, water and anything else you may need once you enter the gates. If a friend of yours happens to be at another stage and you want them to meet you, all you'll have to do is drop and send a pin.
Push notifications will offer the easiest way to get important updates and emergency information all weekend long. It's also how event coordinators plan to announce special surprises throughout the weekend.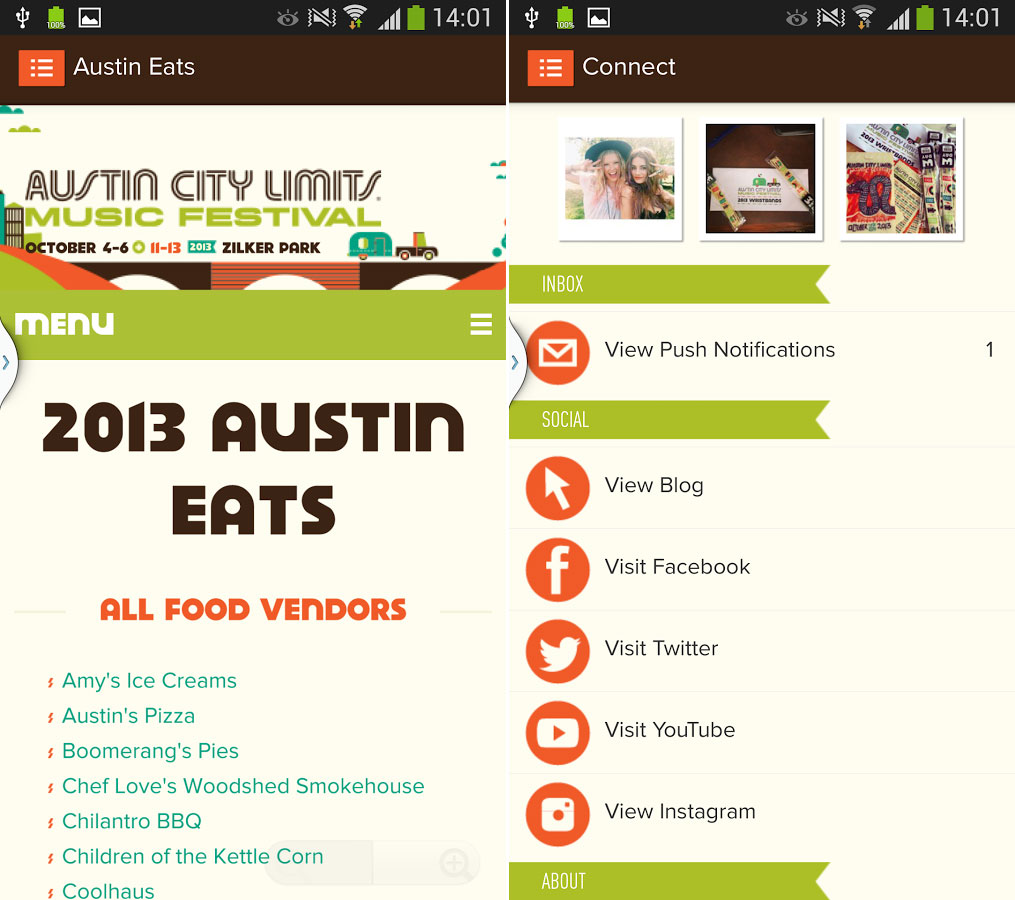 Subscribe for updates
Categories