A Stellar Lineup Awaits You at Mobile Saturday at SXSW 2016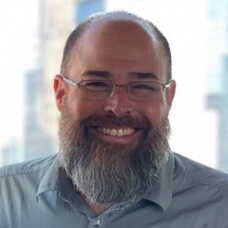 We're thrilled to be coming back to SXSW Interactive to host our fourth annual Mobile Saturday. In its early years, standing-room-only auditoriums and lines wrapped around city blocks proved its massive appeal. For the past two years, Mobile Saturday was a top SXSW trending topic behind the likes of Seth Meyers, Grumpy Cat and Biz Stone. Clearly, Mobile Saturday is becoming a highly anticipated, not-to-miss SXSW tradition.
Check out our highlight reel from last year and register here to receive Mobile Saturday updates.
We hold no illusions that Mobile Saturday's popularity is simply due to our sheer awesomeness.
As SXSW's only official daylong programming dedicated to mobile, Mobile Saturday spans a wide range of the hottest topics relevant to any business or entrepreneur seeking to better connect with people and optimally navigate what is nothing short of the biggest cultural, commercial and technological shift the world has ever seen.
The caliber of speakers we've assembled, spans leading brands, industry experts and key enablers, ensuring that attendees will not only gain inspiration, but practical advice and cutting edge thinking to successfully maneuver what is any business' biggest opportunity today.
Check out the agenda for Mobile Saturday 2016 below, and plan to join us on March 12th in Austin. We've also got a couple of surprise speakers in store, so be sure to register here for updates. Hope to see you there!
Innovators or Idiots: Mobile's Next Hits & Misses
In this a no-holds barred session. Veterans pulling the mobile, IoT and wearable strings, will detail the latest ventures and opportunities and whether they're destined to break through or just break glass.
Dylan Boyd, Director, New Programs Development, R/GA Ventures

Ben West, Co-Founder, Eventbase Technology, Inc.

Asif Khan, Founder, Location Based Marketing Association

TBA
From Apps to Obsession: Sparking Enviable Fandom
Lessons from the playbooks of FanDuel and a surprise speaker will reveal strategies that are no longer playing around, calling shots that create enviable fandom and obsessive engagement. Regardless of your industry, you'll learn valuable insights to spark ideas that ensure your app is the winning team.
Dan Melinger, Product Director, FanDuel

TBA

Michael Richardson, Co-Founder and Senior Director, Data Products, Urban Airship
Revenge of the Bricks, Driven by Clicks
Hear how brick-and-mortar retailers Express and REI are sizing up key opportunities and challenges to re-engineer their businesses for mobile, driving omnichannel experiences to seize an opportunity that is much bigger than mobile-only. You'll understand why it's only a matter of time before their ambitious strategies have pure-plays thinking about laying a brick or two themselves.
Jessie Morris, Mobile Program Manager, Recreational Equipment, Inc.

Kate Johnson, Senior Product Manager, eCommerce/Mobile, Express, Inc.

Alyssa Meritt, Head of Strategic Consulting, Urban Airship
When Success Means an Always-Vanishing Customer
The knockdown, drag-out fight for customers has never been as fierce or as full of potential as it is on mobile. But if you think you have it tough, this session will offer new perspectives as you hear how eHarmony and Zillow handle a seemingly starker challenge as successful app user experiences can mean an always-vanishing customer base.
Tracy Kobzeff, Director, Product Marketing & Monetization, eHarmony, Inc.

Elizabeth Downs, VP of Acquisition Marketing, eHarmony, Inc.

Sara Buzak, Product Marketing Manager, Mobile, Zillow

Stephanie Capretto, Strategic Consultant, Urban Airship
Economic Realities: Ad Blocking & Consumer Control
Ad blocking has been called the largest boycott of anything in human history, but it didn't just happen overnight or in isolation. Mobile is accelerating what the Internet, content marketing and social media started — the need to engage customers on their terms. Hear the latest thinking and recommendations to survive and thrive in a world where consumers hold all the power in the palm of their hands.
Arlie Sisson, VP, Emerging Products, Condé Nast

Merrill Brown, Director, School of Communication and Media, Montclair State University

Kunal Muzumdar, Managing Director, POSSIBLE

Jason Hicks, VP of Marketing & Client Services, Kochava
Subscribe for updates
If the form doesn't render correctly, kindly disable the ad blocker on your browser and refresh the page.
Categories