5 Ways Leading Retailers are Exceeding Customer Expectations with Hybrid In-store Experiences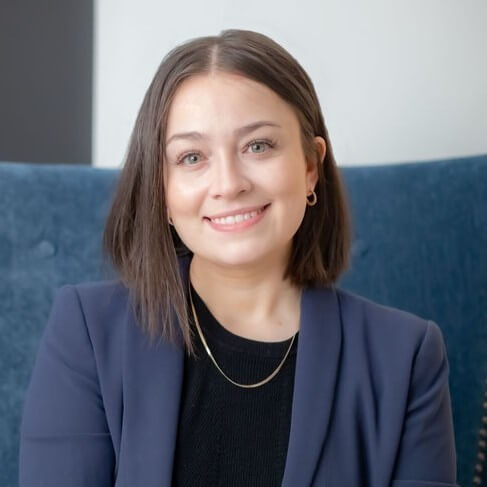 Retailers across segments are facing one big question – how to drive revenue amid uncertain economic conditions, supply chain interruptions and increased competition for customer attention. The answer? By exceeding customer expectations. In the current landscape, that's no longer simply a competitive advantage – it's a requirement for retailers that want to stay competitive. And it's especially true when it comes to in-store experience.
In recent years, technology has changed the ways customers purchase goods and interact with retailers. While some consumers have turned to online purchase methods, 44.4% still prefer to shop in-store or pick up their goods from brick-and-mortar locations. As more consumers seek blended digital and physical shopping experiences, retailers have an opportunity to adopt new technology to deliver enhanced experiences that increase customer satisfaction, basket size and bottom-line revenue.
What makes a positive retail experience?
To begin developing strategies that will drive results, such as repeat business and increased basket size, it's critical to first define what makes a good in-store customer experience.
In a recent survey, 23.8% of respondents said that they were more likely to give their business to a store that offers a convenient shopping experience; 31.9% of respondents from the same survey noted that they cared most about the availability and variety of products in-store. Another study found that long queue wait times were a major pain point for shoppers.
In the current landscape, consumers value convenience, product availability, personalized experiences and speed. Additionally, omnichannel shoppers make purchases 70% more often and spend over 30% more than customers who only shop in-store. With more choices available than ever before, and many consumers cutting back on spending, retailers must develop stellar in-store experiences to avoid losing customers to the competition.
How can location be used to create positive retail experiences that keep customers coming back?
Location-aware experiences provide personalized, convenient ways for consumers to locate and purchase the products when they shop in-store. There are several of these you can use to provide a positive experience for customers every time they set foot in your store.
1. In-store shopping mode
Retailers can improve the shopping experience and drive repeat business by surfacing in-store-only app options when a customer enters the store. These in-store app modes can offer self-checkout, product locators, store maps and navigation tips, reminders about past purchases, and more. With 60-70% of shoppers doing research and making purchases both online and in-store, retailers must invest in improving the omnichannel shopping experience. Retailers such as JOANN power in-store offers in the brand's app with location-based technology.
2. Buy online, pickup in-store
Curbside pickup has become an important channel for customers and retailers alike. However, for too many consumers, buy online/pickup in-store experiences (BOPIS) can be frustrating and time-consuming because of the need to hunt for curbside pickup parking spots and wait for orders. Retailers can make the experience more seamless by using first-party location to power seamless experiences with shorter wait times. By providing live ETAs and arrival detection, location empowers retail brands to enhance staff efficiency – and ensure orders are ready upon customer arrival. American Eagle uses location to provide a stellar experience at curbside and when picking up in-store.
3. Location-based loyalty program prompts and offers
Loyalty programs drive repeat purchases and allow brands to personalize offers based on past purchases. By using first-party location data, retailers can verify whether a customer is in one of their locations when they open the brand's mobile app. This verification can be used to prompt users to open their app to check in for rewards or points. Geofences and beacon detection provide accurate, real-time location information that enables retailers to promote rewards and offers when a customer enters the store.
4. Personalized marketing
Brands can surface in-app offers via SMS and push notifications while customers are on-premise. By offering relevant deals while customers are shopping, retailers can bridge the gap between their online stores and the in-person shopping experience, creating a seamless experience. Integrations with customer engagement platforms, such as Airship's, empower retailers to send targeted messages to customers to drive engagement and conversion. These messages can prompt customers to purchase an item they had previously searched for or saved in their app while shopping online or send a reminder to book an appointment in-store.
5. Location-triggered feedback prompting
Retailers can also prompt location-triggered requests for feedback related to the shopping experience when a customer exits the store. This feedback can be used to personalize a resolution for a customer who had a poor experience – and make operational improvements to ensure future customers don't run into the same issues. Only 1 in 26 customers will voice their complaints – the others will simply take their business elsewhere. So, it's important for retailers to provide their customers with a forum to submit feedback about their experiences. In order to ensure retailers are getting the most value from location without a significant development burden, retailers must work with a provider that seamlessly integrates with existing technology solutions.
How can retailers implement location to deliver better in-store experiences?
Retailers with brick-and-mortar stores have two options when it comes to adopting location infrastructure to support customer experiences: building or buying location infrastructure. Native iOS and Android geofencing capabilities often present limitations and require additional technical resources in order to fulfill business needs.
While some companies choose to build their own infrastructure, brands, such as JOANN and American Eagle, choose to work with a trusted provider to provide location infrastructure.
When retailers integrate location technology into their app, the app becomes a much more powerful tool for delivering engaging experiences to customers. That's because it takes effect in the moments when customers are most likely to make a purchase decision – when they're inside a store.
Get in touch with Radar's sales team to learn more.
Subscribe for updates
If the form doesn't render correctly, kindly disable the ad blocker on your browser and refresh the page.
Categories