3 Goals For Every App's First 30 Days After Download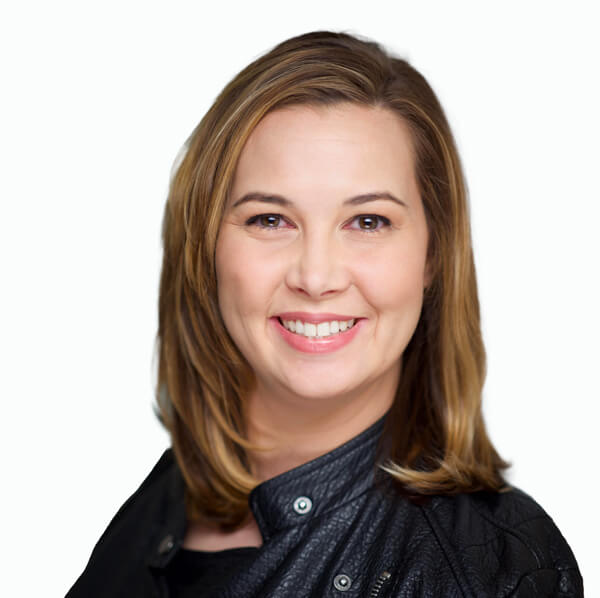 App marketers know it's important to gain customer attention during the first 30 days after download. But why are those first 30 days so critical?
Attention is fleeting. Some brands I work with see customers leave the app in as little as 90 seconds during their first visit. App retention data shows that customer interaction wanes in the first two days after download — sessions drop by 6% between day 1 and day 2. In Airship's survey of 11,000 consumers, 57% of respondents said they use an app only one or two times before deciding whether to delete it. And when you consider that the cost of acquisition for app downloads has been increasing since the release of iOS 14, retaining an acquired customer has larger financial implications.
This data tells us that brands have very limited time to capture customer attention and prove the value of what they're offering in an app. This is why the Activation Phase (Days 1-30) is so critical to the mobile experience. In the first 30 days after download, successful apps strive to achieve three things: getting opt-in permissions from new customers, converting customers from anonymous to known, and gathering customer preferences.
Get the opt-in
Whatever your app monetization model, it's critical to get opt-in permissions from your customers. Push notifications are a key mechanism to deliver glanceable value to customers and bring them back into the app.
Customers who are opted-in to push notifications have a 13% lift in purchases compared to opted-out customers. As an example, let's say your app has 10M purchases and 60% of purchases come from opted-in customers. At an average order value of $10, opted-in customers represent $20M more value than those who are opted out.

While getting the opt-in is critical, stop to consider the customer's experience before deploying OS permission prompts. We've all had the experience of opening an app for the first time and being bombarded with permission requests. The experience is frustrating for customers who are just trying out the app for the first time and have yet to explore its functionality.
Instead, focus on your onboarding experience. Convey the value proposition of your app, key features and why opting in to push notifications or sharing location benefits the customer.
Identify the customer
The second core element of the Activation Phase is converting customers from anonymous (or non-identified) to known. Identifying customers allows you to link any data you already have on these customers from previous brand interactions, including opt-in permissions on other channels.
Known customers and their data profiles are the gateway to personalization. Personalized app messaging increases customer engagement. Push notifications that are personalized have a 22% average lift in direct open rates over messages that are not personalized. And personalized push notifications increase purchase rates by as much as 24%.
Identifying customers also allows brands to orchestrate communications across channels. If a customer is an app user, it may not be necessary to notify them via push and SMS at the same time. Orchestrating across channels can lower communication costs, and also allow you to both respect customer preferences and test channel mix effectiveness over time.
The order and timing of asking for the opt-in and for a sign-in/sign-up action varies by app category. Subscription model brands most often ask customers to sign in/up before they can access the bulk of the content. The request for opt-in to notifications typically comes later. But non-subscription-based media brands ask for the opt-in well before guiding a customer to sign in. Brands should test the order of these requests to see what works best within your onboarding flow.
Gather preferences
Customers are spending around 5.5 hours per day on their phones, and screen time continues to increase each year. Within each app, the average customer spends only 1-2 minutes per session. That's a potential of >150 app-specific interactions per day per person on mobile.

With customer attention divided so broadly, brands are challenged with providing value very quickly. The key to creating this value and standing out above the noise is personalization. To achieve great personalization, brands need to identify their customers and gather preferences.
There are two primary types of preference data: implicit and explicit. Implicit preferences are collected through a customer's interactions with your brand. For example, a retailer has information on past purchases, and entertainment brands have viewing history. But implicit data can't be used on its own. I may have purchased gardening tools as a gift, even though I live in an apartment. In this case, implicit data by itself is more likely to lead to a disconnected customer experience.
That's why brands need to ask customers about their interests and progressively grow explicit preferences. Nothing replaces asking a customer what they're interested in. When it comes to mobile experience, it's easy to start collecting data. Brands can use in-app surveys, preference centers, or even simple thumbs-up/down ratings. Check out our survey of 11,000 global consumers, which shows that across 15 types of information, consumers are most likely to share their interests relevant to a brand, superseded only by their email address.
If you're looking to optimize the Activation Phase of the mobile app lifecycle, we're here to help. Reach out to your account manager to review your lifecycle benchmark rankings and onboarding strategies.
Navigator is Airship's customer newsletter covering the latest mobile industry trends, product updates, use cases and best practices, and other learning resources. It's yet another resource to help you deliver better mobile experiences and create greater value more quickly. If you'd like to receive our monthly Navigator newsletter please sign up here.
Subscribe for updates
If the form doesn't render correctly, kindly disable the ad blocker on your browser and refresh the page.
Categories