7 Building Blocks of Mobile Experience Personalization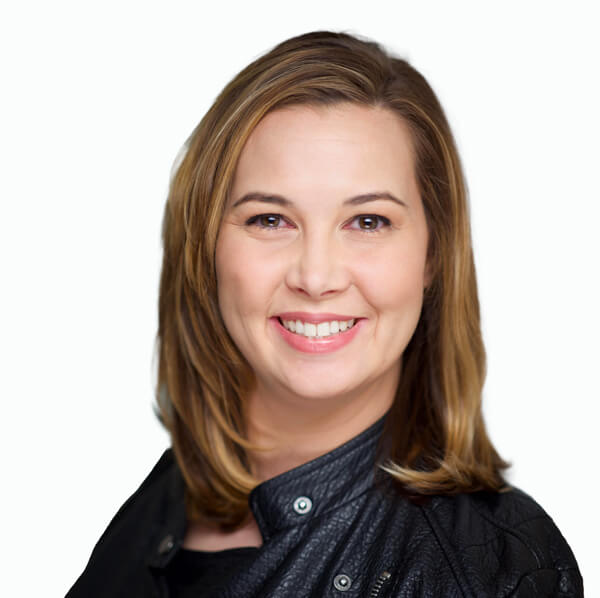 There's no shortage of data showing that customers want, and often expect, personalized content from brands.
But what is the actual impact of using personalization and what are the necessary elements of personalization that most influence customer engagement?
In a study of Airship customer data, we found that push notifications that are personalized have a 22% average lift in direct open rates over messages that are not personalized.

There are many ways to personalize content, but they're not all useful. For example, personalization based on first name only, a holdover from email personalization, is not effective for mobile apps. It has an equal chance of increasing or decreasing push notification direct open rates — and the negative impact can be as much as 7x.
The best practice is to use elements that have a positive impact on the customer and avoid those that have a neutral or negative impact. Here we explore 7 building blocks of personalization that, in our experience, reliably and positively influence customer engagement. Each building block can operate separately, but when used together can further increase direct open rates and grow conversions. Just don't over-rotate. Not only is it impossible to use all of these all of the time, returns won't match the effort due to small segment sizes.
7 Building Blocks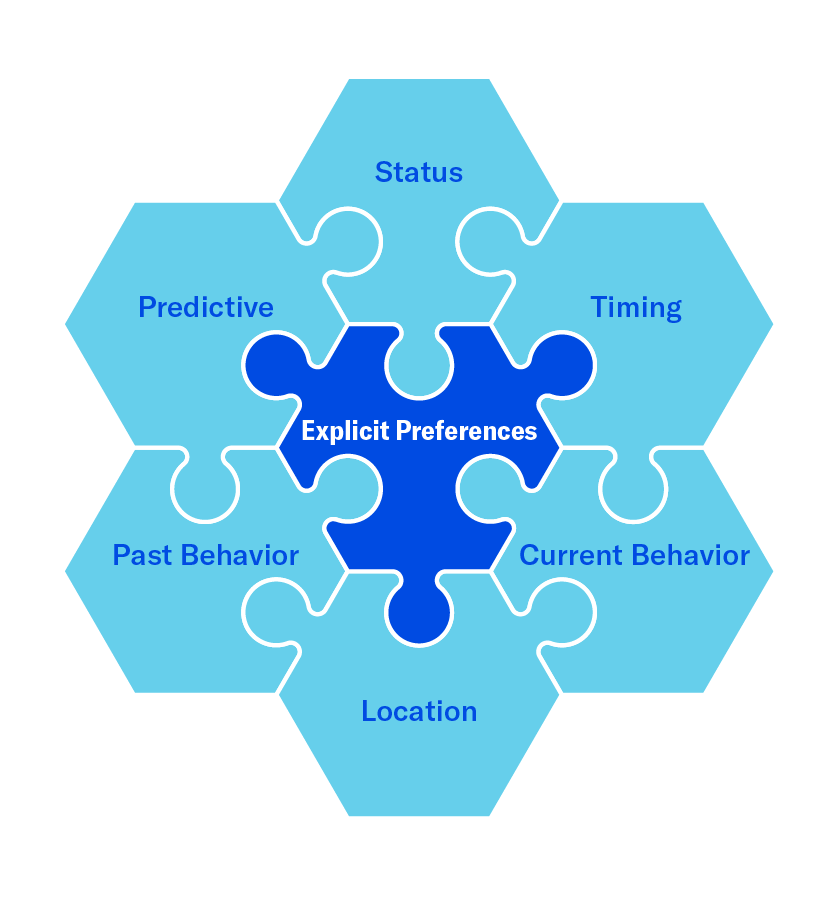 1 – Past Behaviors
What interactions have I had with the brand that might inform my future needs?
Think of past behaviors as indicators, not preferences. If I purchased camping gear in the past, I might be an avid camper. Or, I could have been purchasing a gift. Other past behaviors that can be used to personalize app messaging are returns, screen views and content consumption (i.e. videos watched or articles read). Past behaviors should be used in context with the other elements of personalization to create a positive customer experience. In Airship's "The Mobile Consumer 2023" survey, "recommendations and offers based on past behavior or purchases" was selected as the most useful personalization from a brand by 41% of respondents.
2 – Timing
When is the content relevant to me?
The ideal timing for messaging is when there's a need for me to interact with a brand, or when it provides incremental value while I'm already interacting with a brand.
For example, if I've searched in a media app multiple times and haven't landed on a page for more than a few seconds, it's likely that I need help finding content. That's an ideal time to provide helpful tips for searching or content recommendations.
Another example is timing that's based on my current status with a brand, a day-of-travel experience or post-purchase updates. I traveled recently and received two well-timed, day-of-travel notifications, relevant to the current needs I had from each brand.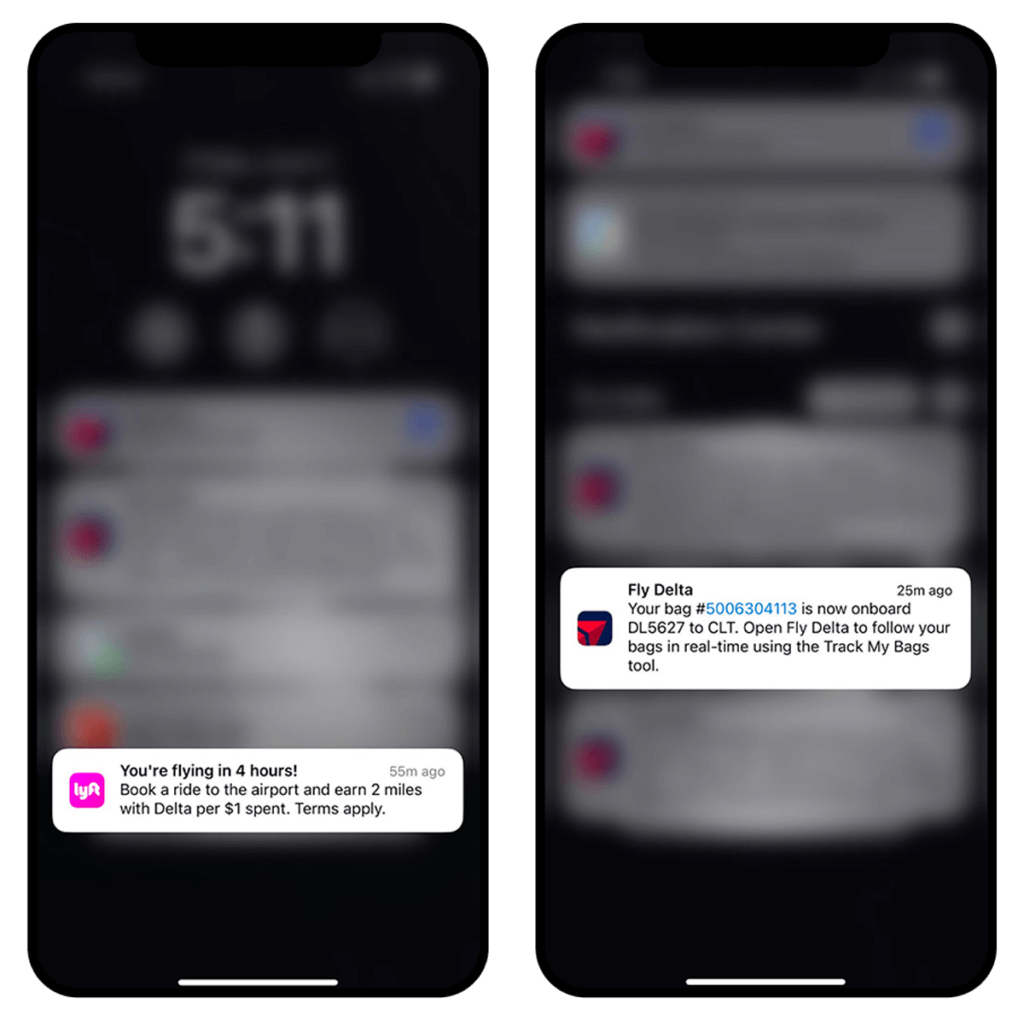 3 – Location
Where is the content relevant to me?
Location-based personalization sits on the line between creepy & cool. In a recent study from Marigold, 62% of customers said location targeted ads from brands they don't know are creepy, but 41% of customers are willing to share real-time location data for personalization. In Airship's survey, 34% of customers said that "content and offers targeted to your current location" were useful personalization — coming in as third most useful overall.
Don't ask customers for location permissions unless it provides a clear value to them. That often means waiting until it's useful in the context of customers' behaviors. Be sure to explain the value using a soft prompt or Scene in the app rather than just serving the standard system dialog prompt.
The QSR industry is creating excellent customer value using location data for order pick up. QSR brands are requesting location permissions to inform when order preparation should begin based on the customer's time to arrival at the restaurant. When customers reach a certain radius from the restaurant, employees are alerted to begin preparing the order. The Chick-fil-a example below shows a typical flow of customer notifications for an order pickup that uses geolocation.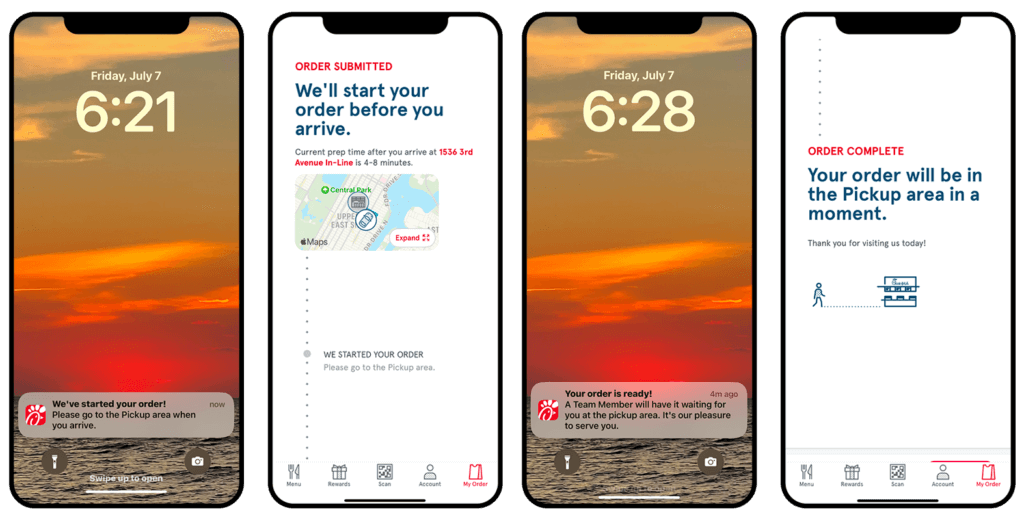 4 – Status
What segment am I part of?
Each customer in your audience fits into at least one segment. These segments range from new customer to loyalty status to subscription level. Segments can be used individually or in combination. The new customer segment can be used alone to send onboarding messages. If you also know the new customer's plan level (i.e. freemium vs paid), you can add more context to the onboarding messages that provide value. Brands that use segmentation for their push notifications see a lift in both direct open rates and purchases attributed to push notifications. The lift for purchases attributed to push notifications is between 4% – 72% and as high as 350%. The lift in direct open rates is between 18% – 65% and as high as 334%. These are extraordinary numbers when segmentation is done properly.
5 – Predictive
What insights do you have about me based on my profile?
Similar to location, predictive data sits on a fine line between creepy & cool. In Airship's recent survey, consumers said that predictive suggestions were the least useful among the different types of personalization. It's common for predictive content to miss the mark. Last year I had a baby registry with a large retailer, so they knew all my wishlist items and due date. After I purchased a couple of baby items, I started getting push notifications about big kid and teenager items that weren't relevant to me. With the level of information this retailer knew about me, they could (should!) have refined predictions to focus on a series of baby items.
Predictive data uses analytics-based insights to personalize content — for example, next likely action or products relevant to a previous purchase. Airship's platform generates a churn prediction model to help brands target customers who are likely to churn so the brand can proactively bring them back into the app.
6 – Current Behaviors
What am I doing now?
Using current behaviors to create in-the-moment personalization is a super power of mobile apps. The technology allows us to interact with customers in a timeline much closer to their real-time behavior than in-store and e-commerce destinations allow. Entertainment apps are fantastic at this type of personalization, recommending content based on what I've just completed watching or listening to. Another example is the window between purchase and delivery of an item. Customers are waiting. They want to know when they'll receive their item.
7 – Explicit Preferences
What did I tell you I want to hear about?
Preference, or zero-party, data is information customers provide to a brand. Forrester defines zero-party data as "Data that a customer intentionally and proactively shares with a brand." Surveys and preference centers are good tools for collecting this data from customers. Imagine a sports app where a customer provided preferences on their favorite sport and favorite teams. The app can then use this information, in combination with current behavior and timing data, to create in-app alerts when a game for the customer's favorite team is about to start. ESPN uses an in-app preference center that allows customers to select personalization options at the sport & player level, and also by type of alerts, from breaking news to editor's picks.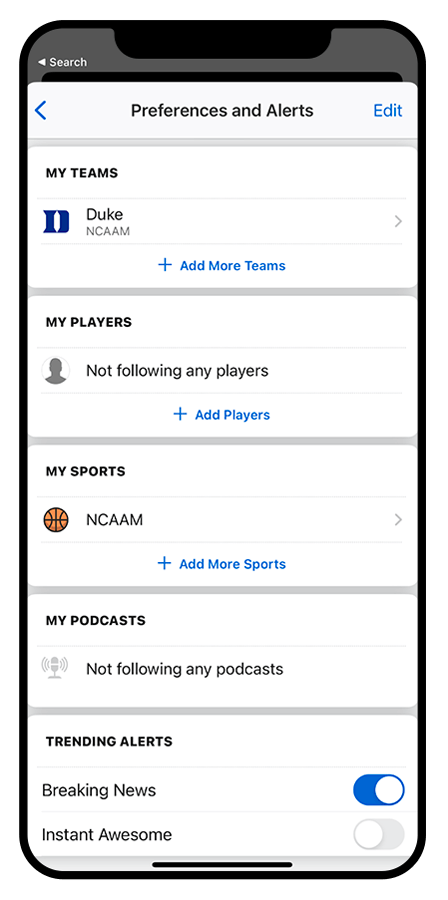 In Airship's survey, "interests and preferences supplied to the brand" were deemed the second most useful personalization by 40% of respondents — coming in one percentage point lower than the top-ranked method.
Contact Us
For help with your personalization and zero-party data strategies, or to learn about Airship's preference center capabilities, please reach out to your Airship Account Manager. We also have Strategic Services available to help guide you in developing better mobile app experience for your customers and your brand.
Subscribe for updates
If the form doesn't render correctly, kindly disable the ad blocker on your browser and refresh the page.
Categories